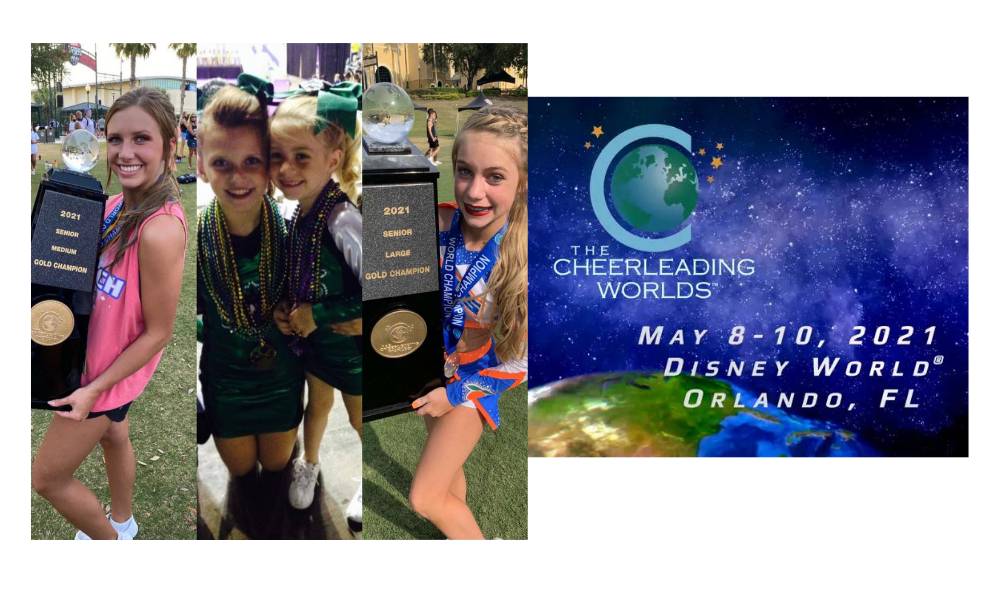 The Cheerleading Worlds competition was recently held at ESPN Center in Orlando, FL. Walking away as Worlds Champions were two cheerleaders who began their cheerleading career at Georgia Elite in Menlo, Georgia.
Both Grace Canada and Anisten Stewart began cheerleading at a young age.
Stewart, 13 years-old started tumble classes at Georgia Elite when she was four years-old, she immediately feel in love with the sport and joined the Allstar cheer program. This will be Anisten's 9th cheer season her 6th with The Stingray Allstars. Anisten has also been very active with the Trion Middle School cheer squad as well.  Many days she leaves school cheer practice, completing homework and eating in the car while heading to Marietta for 2-3 hours of stunt, tumble and cheer practice with her team. Sundays are generally very long as she practices for about 7 hours total since she was on two teams most of this season.
Gracie Canada is a rising senior at Trion High School and has trained as long and as hard as her friend Anisten and both girls went to Cheerleading Worlds with hopes making their dreams come true. Canada has been cheering for 10 years
The Cheerleading Worlds hosted by USASF marks the culmination of the all star cheerleading competition season each year. Annually, the most elite athletes and teams make the voyage form nearly every state in the U.S. and many countries around the world. To put in simple terms this is the super bowl of cheerleading, this is the ultimate accomplishment in the sport. Winning worlds means you are the best in the world.
This mecca like meeting in Orlando has become the right of passage for athletes who train their entire adolescent lives to compete on the
industry's biggest stage. Every season spectators, and fans of the sport across the globe are treated to the very best that cheerleading has to offer in terms of elite level cheerleading.
More than 120 USASF/IASF member event producers across the U.S. and in over 40 countries around the world qualify top teams at their premier national championships (you must earn a bid) to compete at The Worlds. This international event brings together more than 9000 cheerleaders to vie for world champion titles in senior and international club divisions and categories. The first Cheerleading Worlds was held in 2004 .
Gracie Canada is a member of the Peach Ray Level 6 Medium All-girl…. Winning Gold in this division. Peach received the honor of the highest scoring All-Girl team of the entire event with a score of 144.15 (max 150).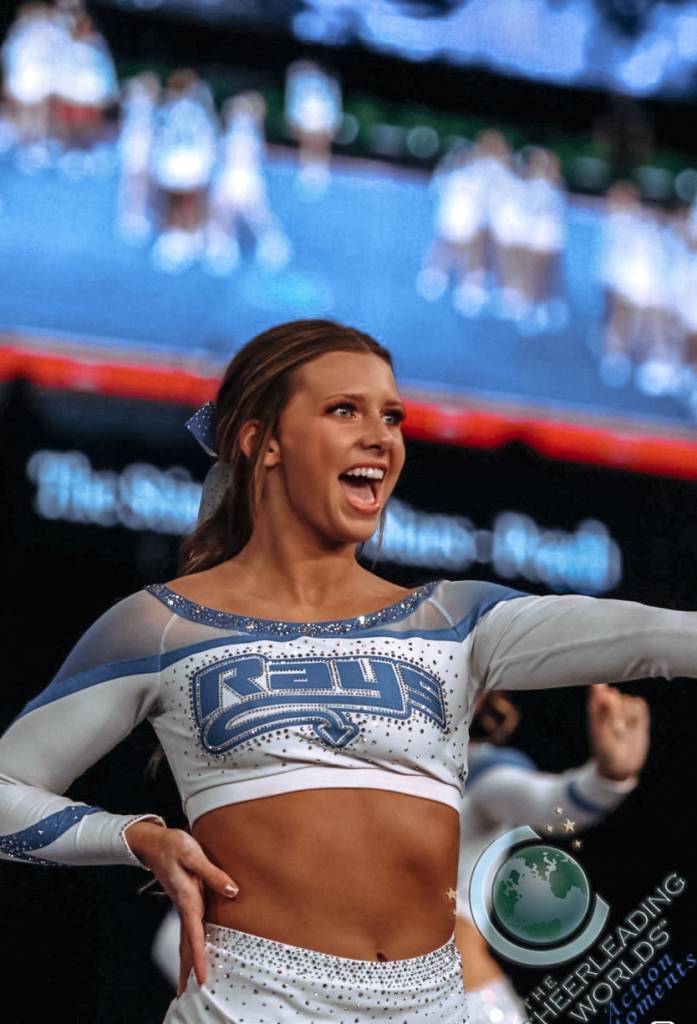 Anisten Stewart is a member of the Orange Rays Level 6 Large All girl … Winning Gold in this division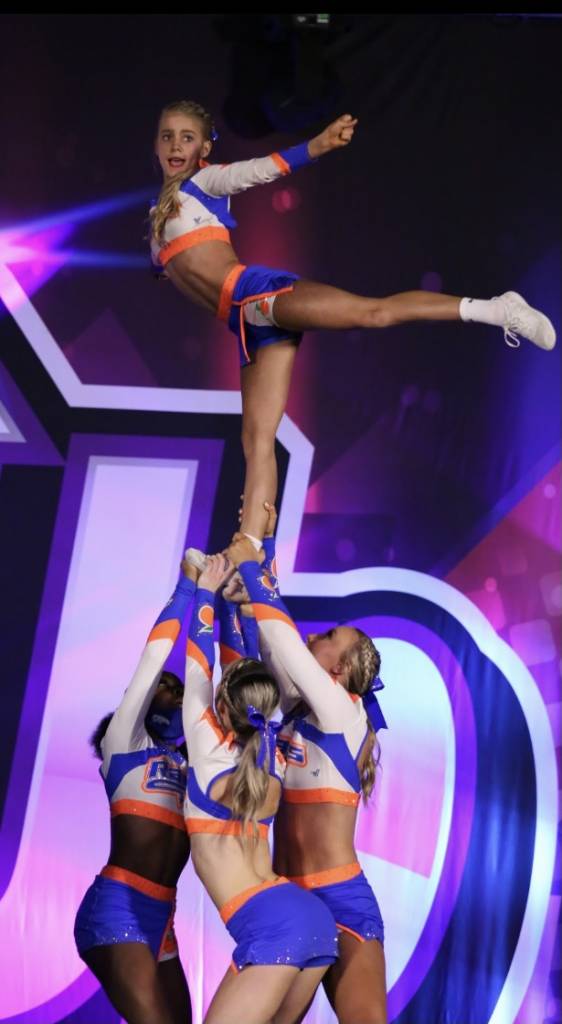 Most cheerleaders spend a lifetime trying to reach the goal of winning Cheerleading Worlds.