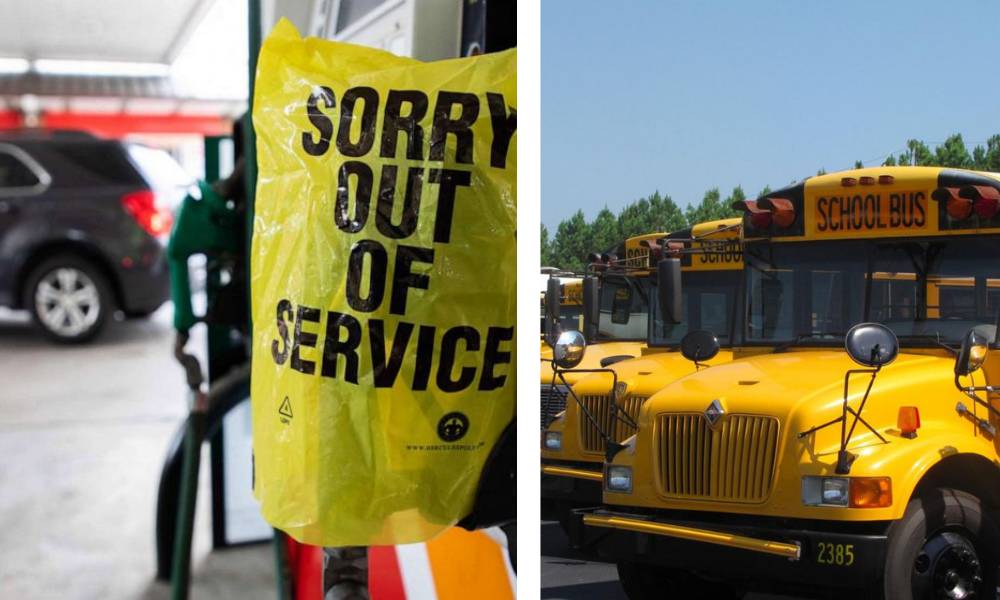 Chattooga County Schools Superintendent Jared Hosmer said the gas shortage possibly could be a problem for the system.
"We have ordered a tanker of fuel, but we are not sure when it will be delivered. I spoke with Mr. Jarrett yesterday about our fuel reserve. We have enough fuel for the rest of this week and maybe early next week," Hosmer said.
The school system has asked the Pay n Tote and The Pure Stop to sale them fuel as long as they have it available and both businesses agreed to do so.
"I am very thankful for their willingness to help if necessary. I believe a bigger concern at this point would be gas for our parents/students and teachers the rest of the week and early next week. We will monitor the situation daily moving forward and make the best decisions possible on how to proceed."
Chattooga County School System runs approximately 32 routes. "We have a 12000 gallon diesel tank at the bus garage. Mr. Jarrett order 7500 gallons. We have approximately 2000 gallons in our tank right now. That is why we contacted the two stores to supply fuel if necessary," Hosmer said.