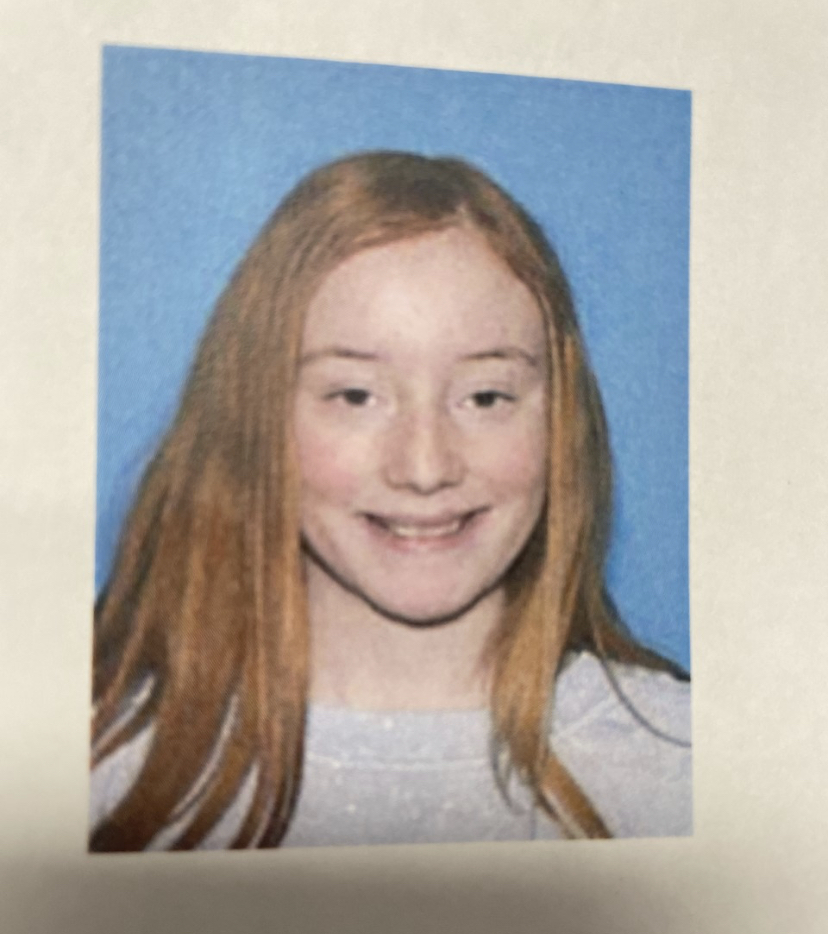 FORT PAYNE, Ala. – It is with great sadness that the remains that were located in Valley Head, Al on March 23, 2023, have been identified by the Alabama Department of Forensic Science Laboratory in Huntsville, Al, as those of 19-year-old Makenna Joy Purvis.
Makenna was reported missing in September of 2022.  An extensive search and investigation has been ongoing since her disappearance near Inspect Drive in Valley Head, Al.  The remains were located by the Huntsville Search Dog Unit.  No foul play is suspected.
We appreciate the Search Dog Unit and all of the volunteers that participated in searching for Makenna.  A special thanks to Fisher Rescue Squad for organizing the searches.
Makenna's family asks for privacy during this time of mourning.  There will be a memorial service at a later time.
DeKalb County Sheriff Nick Welden said of the incident: "This is such a terrible tragedy, and I cannot even begin to imagine the pain that this family is feeling at this time.  Thank you to all that volunteered time to help search for this precious girl, we had all hoped and prayed for a different outcome.  Please keep the family and friends of Makenna in your prayers for months to come."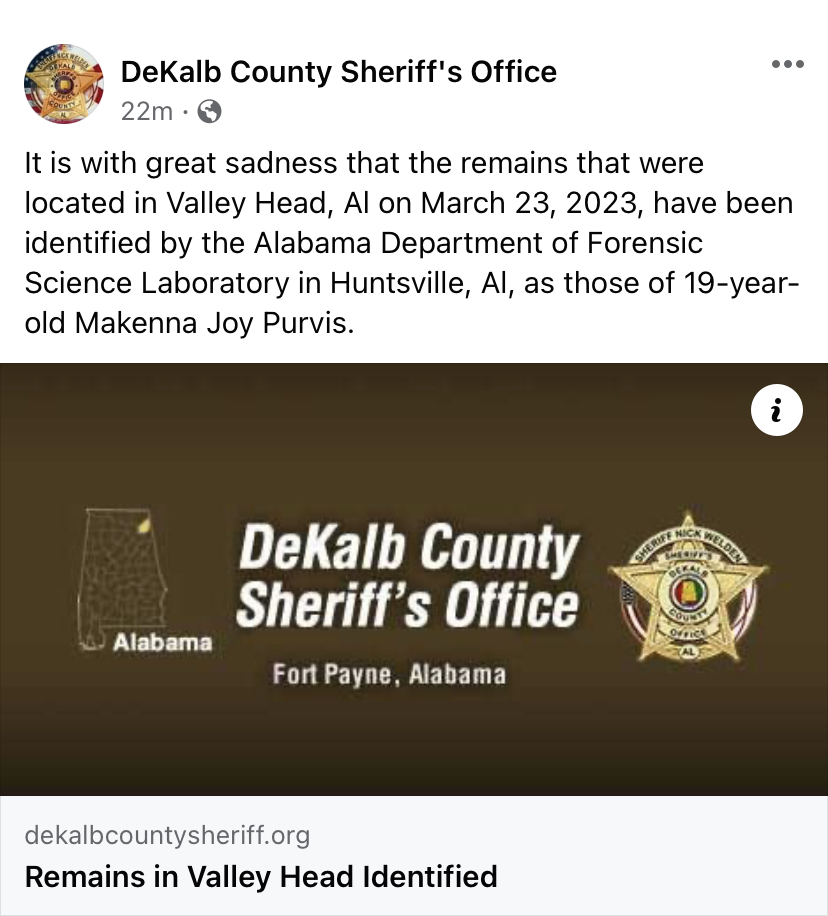 Media Release