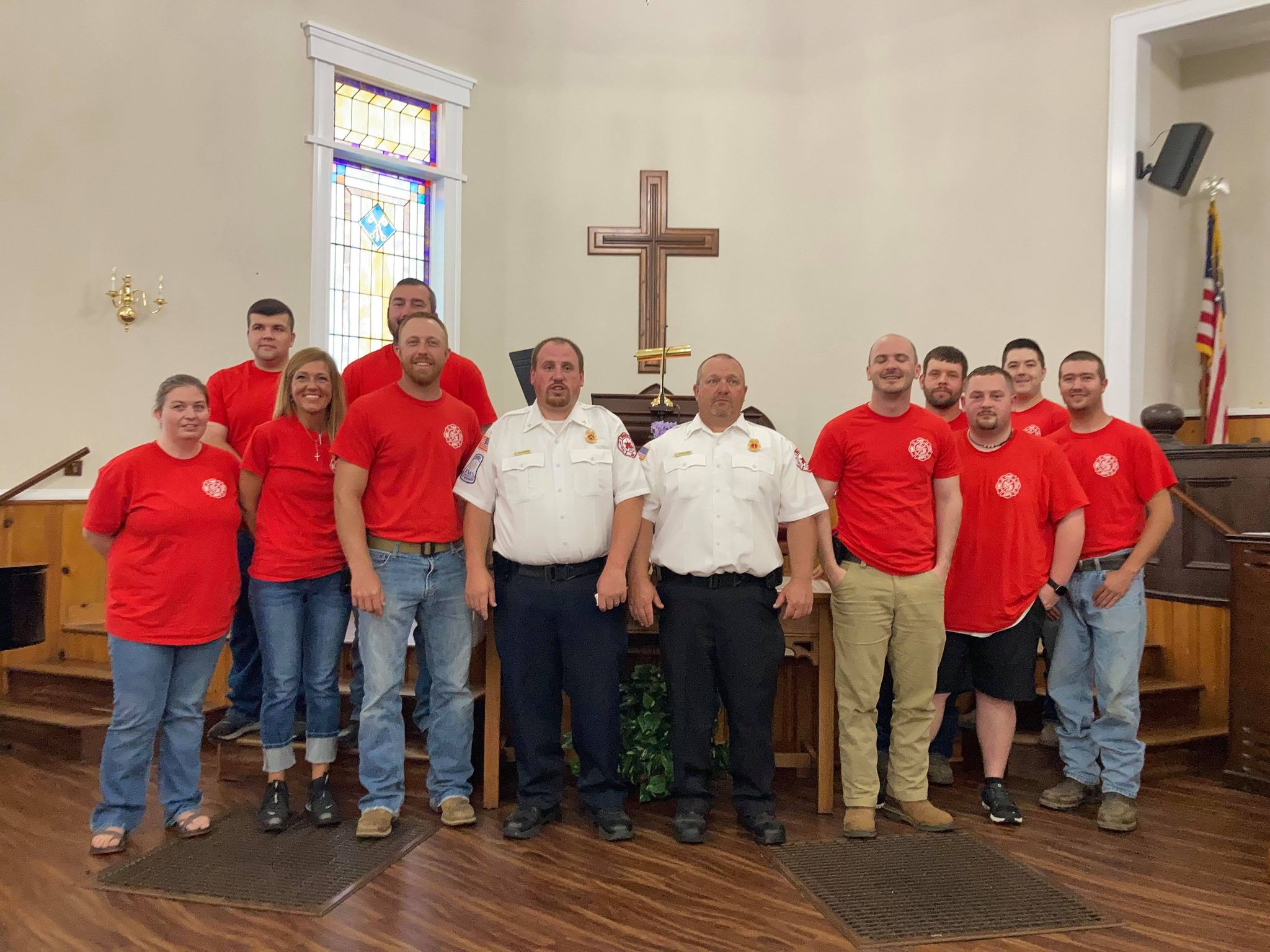 Matthew Willingham, captain with Menlo Fire Department has been with the department for 12 years, but his contribution to the community extends far beyond Menlo. "I went to Forsyth for 2 1/2 weeks back in 2019 and received fire instructor 1, fire instructor 2, and live fire instructor so that I could teach the recruit class in Chattooga County if the opportunity ever arose, and so that I would be more qualified to teach weekly training for my department," Captain Willingham said.

He said he was approached about teaching a volunteer firefighter class during the winter months, and he agreed and taught an 8 week class totaling 100 hours.
"The last class was an all day live burn training exercise. Then each candidate had to pass the state test. I had 13 recruits take the test and 12 passed it on the first try," Willingham said.
The group met three nights a week and it was a very mentally and physically challenging class.
"A volunteer firefighter has to receive the same basic training a career firefighters and they do it for no pay. A volunteer fights fire to serve the community- it doesn't pay their bills, it doesn't feed their families but our communities need us and volunteer Firefighters step up and fill that gap," Willingham said. 
Willingham wanted to celebrate the volunteer firefighters who completed the training. "This class has been taught numerous times over the years, but they have never given out certificates or held a graduation ceremony for the recruits. I think those two things are important- each recruit worked hard and sacrificed a lot of time away from their family, and I felt they needed some recognition."
Willingham organized a graduation ceremony for the Volunteer Firefighters, the ceremony was held at Menlo First Baptist Church.
Class of 2021 Chattooga County Volunteer Firefighters: 
 
Thomas Browning (not pictured)
James Carr
Mark Cooper
Joe Croy
Tim Deberry
Joseph Eleam
Chance Gilliland
Allan Ratliff- (not pictured)
Rhonda Price Lee
Caleb Reynolds
Susannah Thompson
Adam Willingham
Willingham says he could not have taught this class alone. "Lamar Spraggins from Menlo FD and Dean Cornett from Hays FD helped me almost every class. I also want to thank Commissioner Elsberry for coming to the graduation and showing his support for Volunteer Fire Departments."