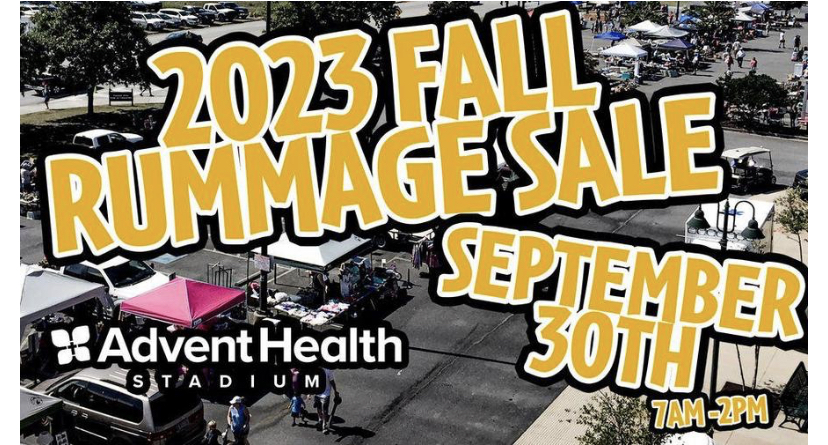 Rome, GA's biggest yard sale is back for the annual Fall Rummage Sale.

Come ready to shop till you drop in the parking lot of AdventHealth Stadium.
The parking lot will open at 7am for all customers.
As usual a tent will be set up with food, drinks, and alcoholic beverages available.
Vendor Slots are currently available for purchase at the box office or by calling 706-378-5100.
Saturday, September 30th 7:00am – 2:00pm
Advent Health Stadium
, 
755 Braves Blvd NE, Rome, GA 30161