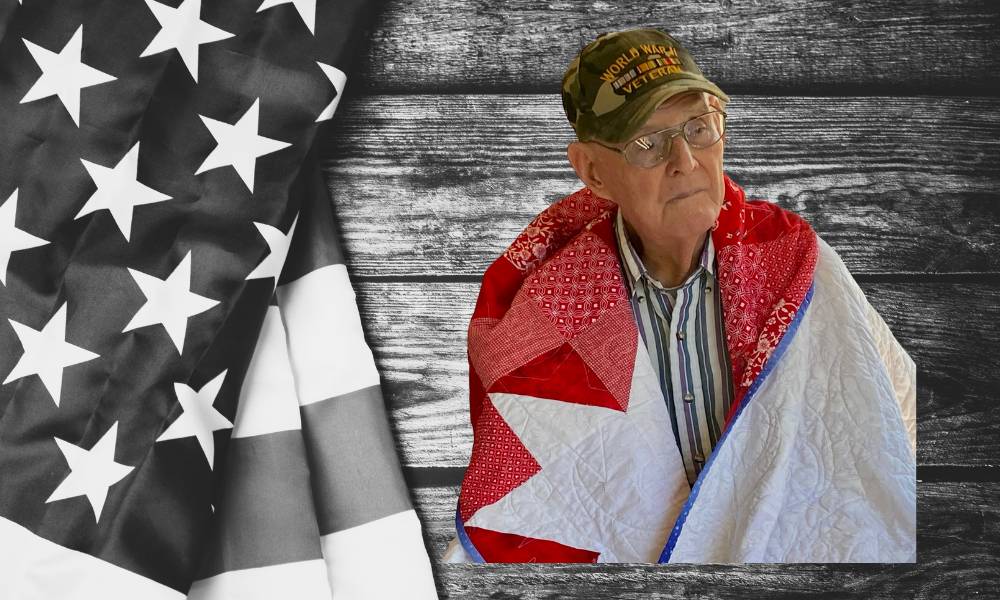 This Veteran spotlight is brought to you by the Law Office of Ken Bruce.
America's Greatest Generation served their country and sacrificed over 400,000 men during World War II. As fewer and fewer of the veterans of this last epic war remain with us, our country still struggles to find adequate ways of repaying the debt owed to these men.
Chattooga County has only 10 remaining World War II Veterans. The local quilters of the Quilt of Valor chapter have teamed up with Mrs. Odell Anderson and Ms. Barbara Reece in order to make sure each of these few remaining local heroes receive a Quilt of Valor.
The small group gathered to honor World War II Veteran William Henderson with a Quilt of Valor on the porch of the home he has lived in for 70 years.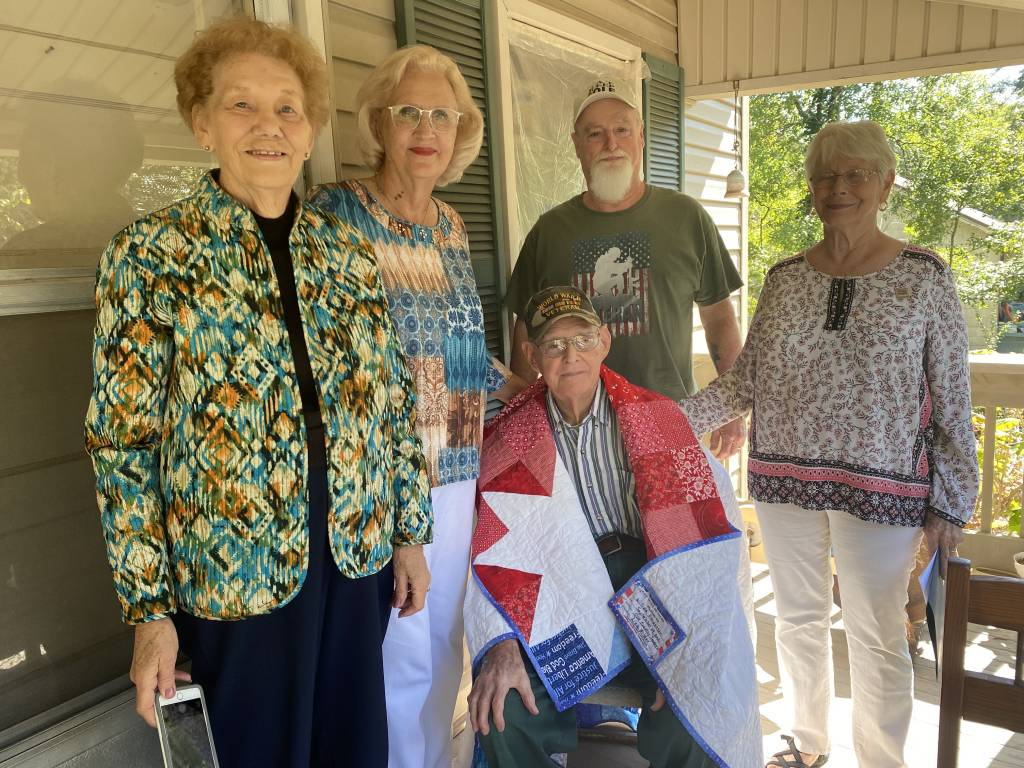 William Henderson served in the US Navy from 1943-1946. He attached to an underwater defense unit. The unit made and put out submarine and torpedo nets. He landed first in North Australia and worked on supply base traveling around to New Guinea and other islands. He suffered from malaria during his service and also a few times after he came home to Trion, Georgia. He recalled going to see Ms. Rose Jackson when he felt the malaria flaring back up when he was back home.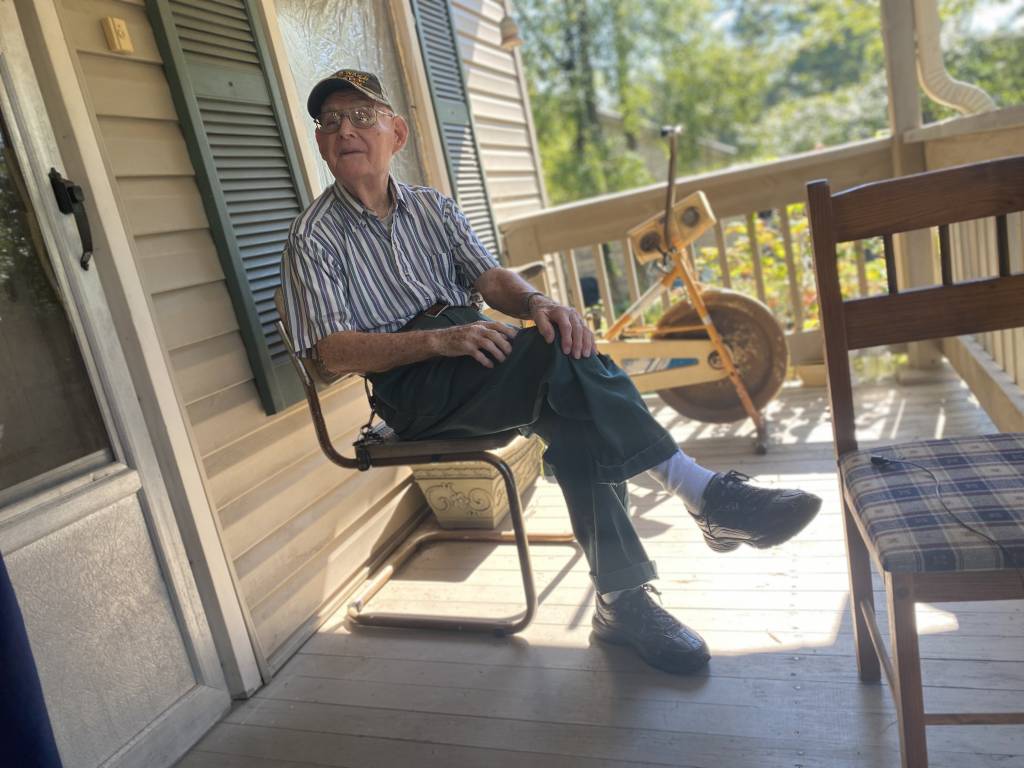 Mr. Henderson retired from Mount Vernon Mills after working there for 43 years.
He attended Sunday School with fellow World War II Veterans Leo Lanier and Billy Locklear who both recently passed away.
A Quilt of Valor® (QOV) is a quality, handmade quilt that hand quilted. It is awarded to a Service Member or Veteran who has been touched by war.  The Quilt says unequivocally, "Thank you for your service and sacrifice in serving our nation."
To use the term Quilt of Valor, Quilts of Valor or QOV, the quilt must be a specific size, must have a label with required information, it must be awarded (it is not a gift) and it must be recorded.