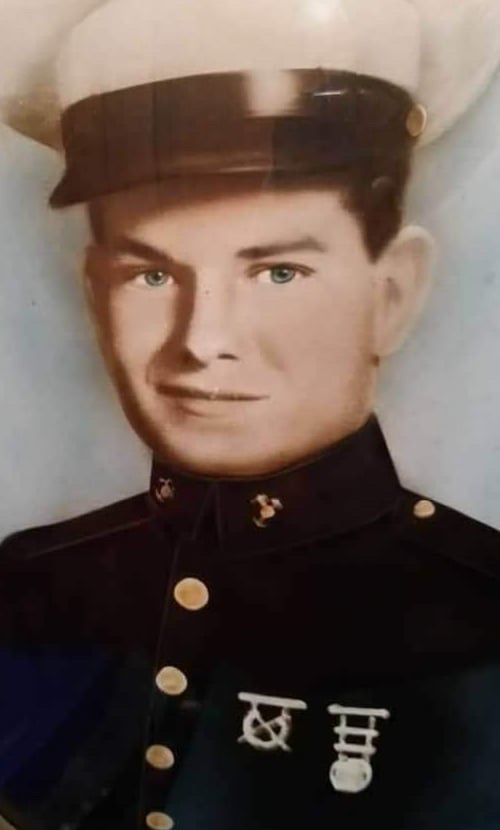 This Veteran spotlight is brought to you by the Law Office of Ken Bruce.

Billy Locklear was born on August 7, 1925 on Sand Mountain to the proud parents, Ernest and Rosetta Locklear. The family moved to the Trion/Frogtown area when he was a child and, except for during the years of his military service, he has lived in the area ever since.
As a young man, Locklear worked in the Mill in Trion and recalls sweeping floors in temperatures above 100 degrees, with his clothes soaking wet with sweat, but he says he was happy to have a job.
Locklear dropped out of high school to join the Marines during World War II.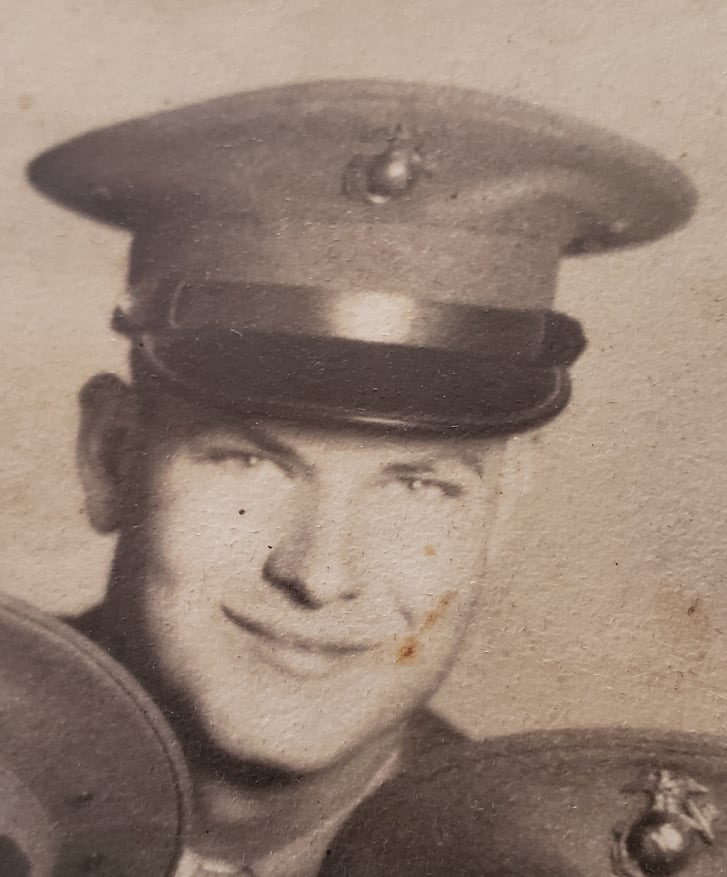 PFC Locklear served from 1943-1945 in the 4th Marine Division. Locklear completed his basic training in California and was on his way to Iwo Jima, when the Marines sent him to a little island called Saipan.
The Battle of Saipan was a battle of the Pacific campaign of World War II, fought on the island of Saipan in the Mariana Islands from June 15 to July 9, 1944.
It has been referred to as the "Pacific D-Day" with the invasion fleet departing Pearl Harbor on June 5, 1944, the day before Operation Overlord in Europe was launched. The U.S. 2nd Marine Division, 4th Marine Division, and the Army's 27th Infantry Division, commanded by Lieutenant General Holland Smith, defeated the 43rd Infantry Division of the Imperial Japanese Army. The loss of Saipan, with the deaths of at least 29,000 troops and heavy civilian casualties, precipitated the resignation of Prime Minister of Japan  and left the Japanese archipelago within the range of United States Army Air Forces B-29 bombers.
PFC Locklear was in combat for 23 days on Saipan, he was wounded and was hospitalized for eight months. PFC Locklear is Chattooga County's only Battle of Saipan Veteran.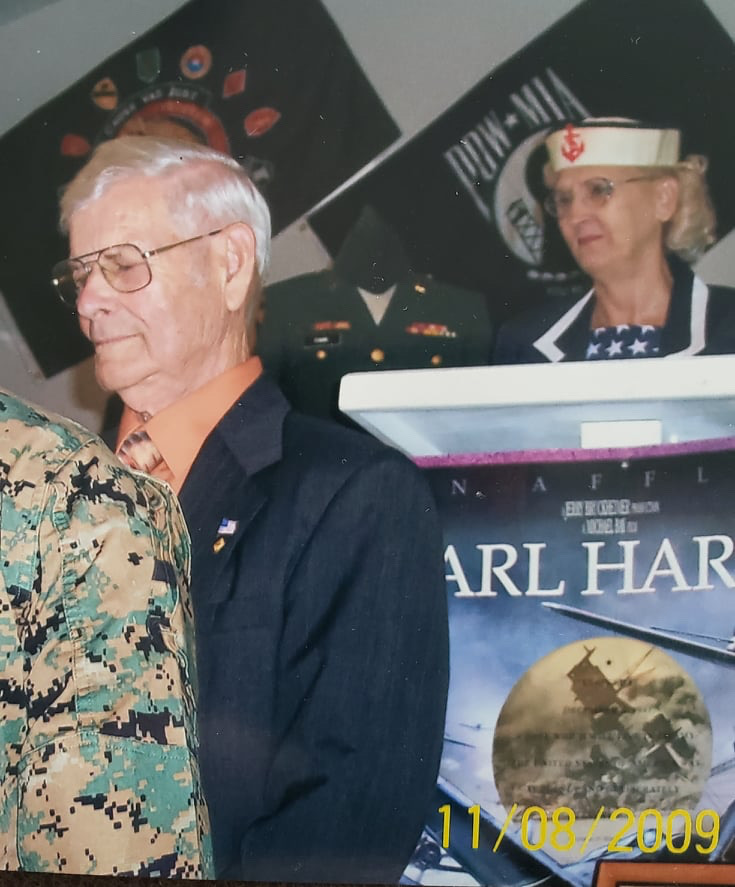 For his service to our country PFC Locklear received an Expert Rifleman badge, the Pacific Theater Medal, a Purple Heart  and a Presidential Unit Citation from President Roosevelt.
After he was discharged from the Marines, he went to school on the GI Bill and earned his GED and he returned home to Chattooga County.
Bill and Ruth
He met the love of his life, Ruth, on a blind date in March 1946, the couple dated for only three short months.
They would marry on June 9, 1946 and remained together for over 67 years until she passed. During that time they lived in Trion and then built their own home, which they call Peaceful Valley, in 1966. Mr. Locklear still lives in that same house to this day.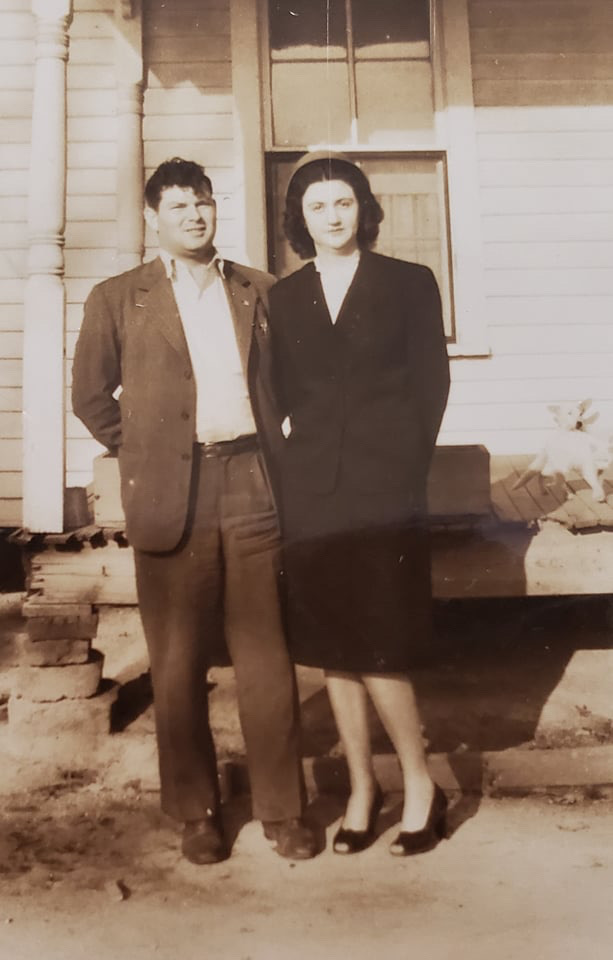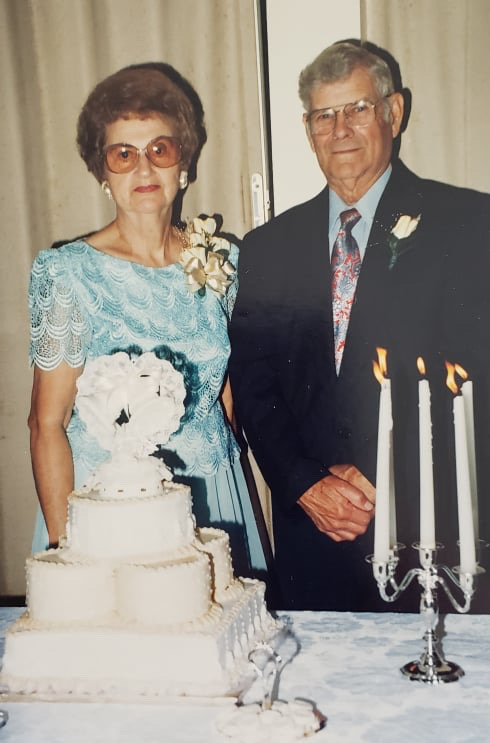 Working Days 
Most people remember Mr. Locklear from either the cleaners, the Town of Trion, or the dump. He held several occupations throughout his working days, at Mt. Vernon he worked in the weave room, he dabbled in insurance sales, Mill worker management/supervisor, the Owner of Trion Cleaners for 15 years, a Maintenance Supervisor for the Town of Trion, and spent years greeting residents and guarding the dump on Hwy 48 in Menlo.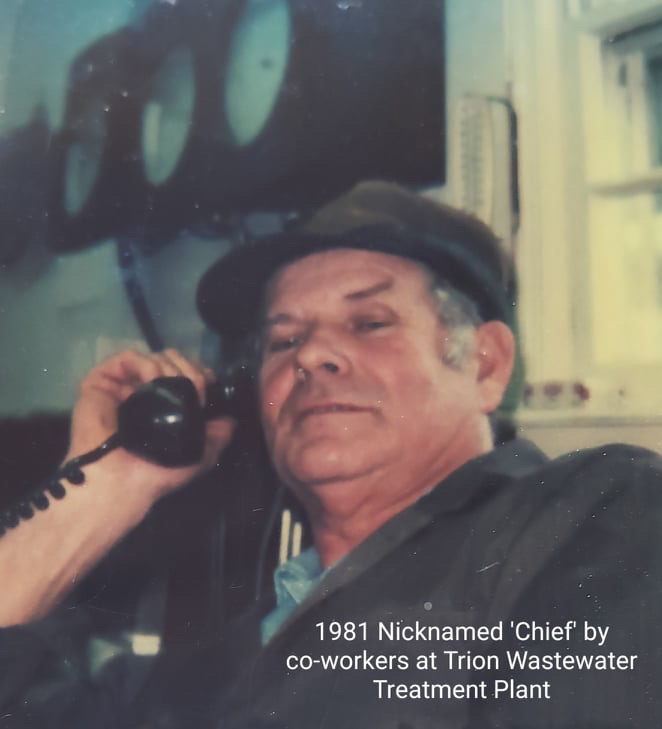 Pop
Known as 'Pop' to his family, he has spent the last 19 years doting on his grandchildren Joseph (19) and Kathryn (17).
Son, Bill Locklear, and daughter-in-law Dora, along with other members of the family, help to care for him and ensure he can remain in his home. Bobby Daniel, a trusted friend lives on the property to assist.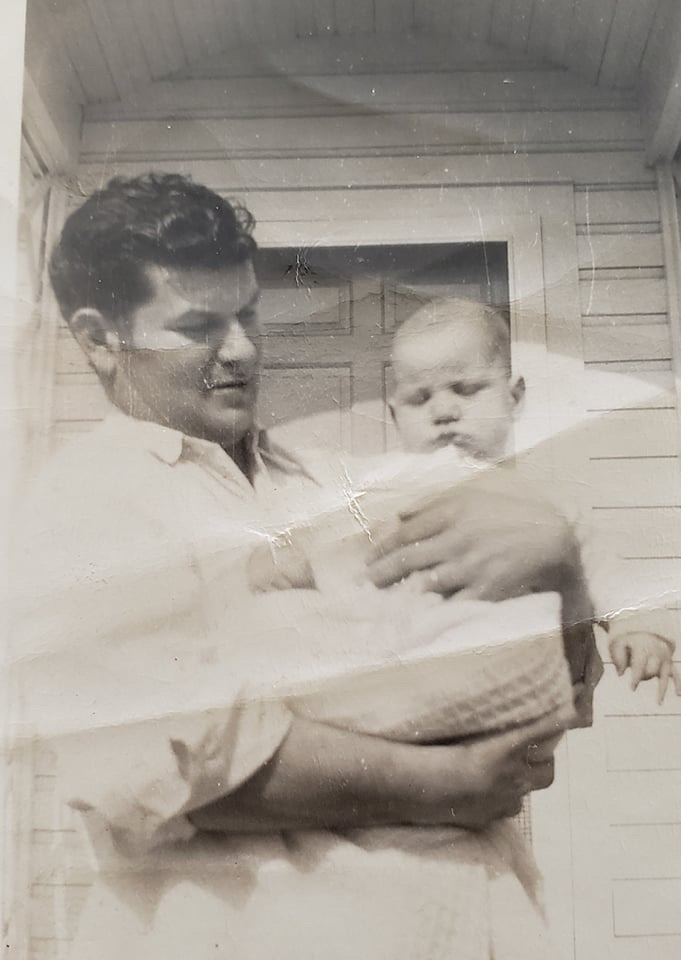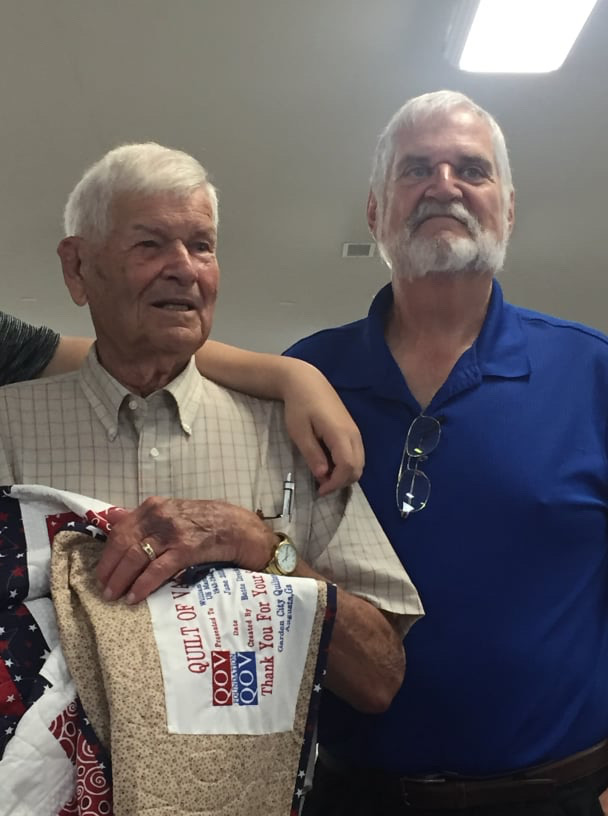 At just a few days shy of 96, Mr. Locklear still is known to tell stories of some of the people he met during those times and enjoys connecting with old friends through phone calls, cards, and (masked) visits.
He is a member of Trion First Baptist church, a membership of over 60 years.
He has always been proud to call Chattooga County his home.
His health is good for someone 96.
The family of Billy Locklear is asking everyone to send birthday cards and notes to Mr. Locklear for his upcoming 96th birthday.
Last year Mr. Locklear received 200 birthday cards, he's hoping for 1,000 this year.
You can send your birthday card to:
Billy Locklear
4177 Hair Lake Road
Summerville, Ga 30747