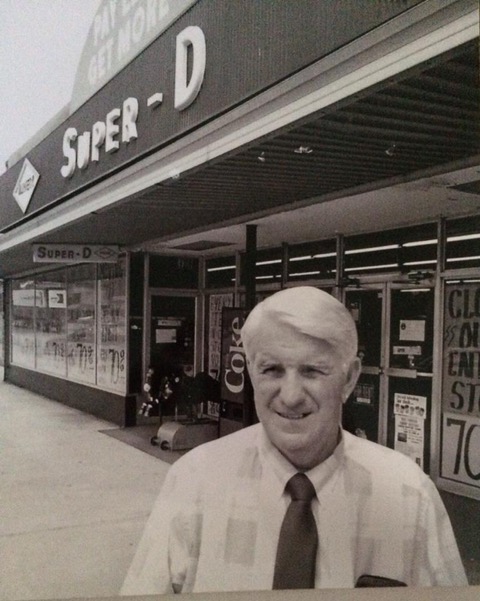 Five & Dime stores were once abundant, cultural staples in rural America and here in Chattooga County.  They were best knownfor selling a variety of inexpensive household items such as candy and toys, house wares and notions. Whether it was a child picking out a bag of candy or a new toy to pass the time while adults shopped, or an adult picking out a post-card to send as a reminder of home to a loved one far away, these stores offered it all, and were a fixture of rural life.
For many rural children their first stop after earning money by doing chores, yard work or simply picking up soda bottles along the walk to the store was the local Five & Dime. A handful of change could purchase a sack full of candy or a toy in those days. The folks who shopped and frequented the Five & Dime stores are much older now, but still hold dear the fond memories of their "prized " purchases and special experiences in these stores.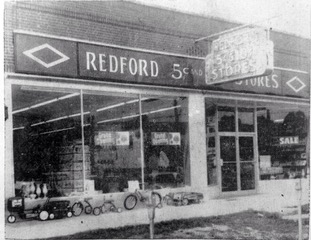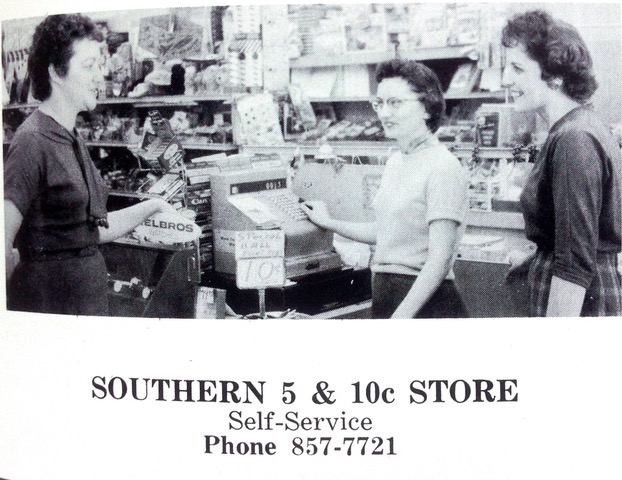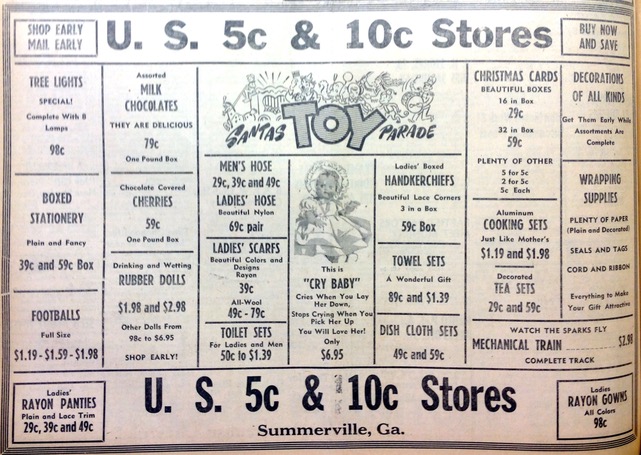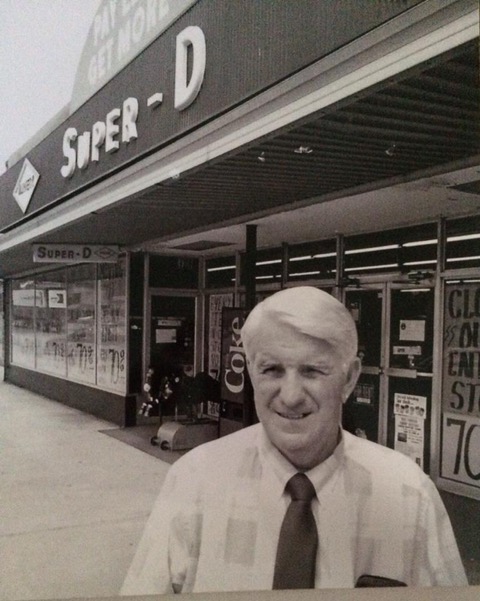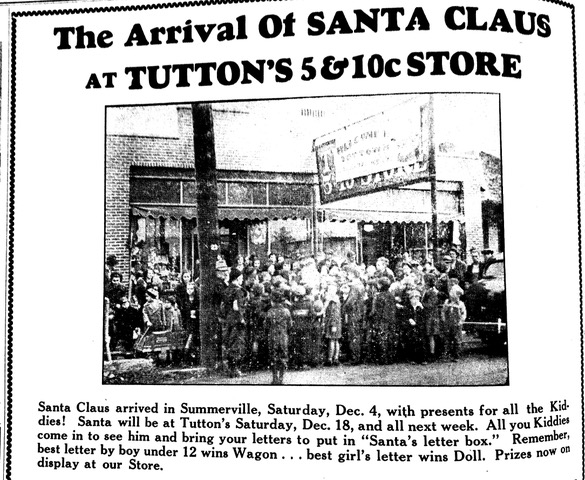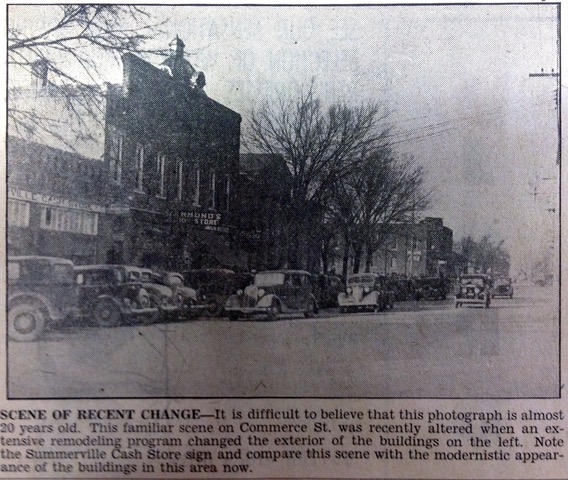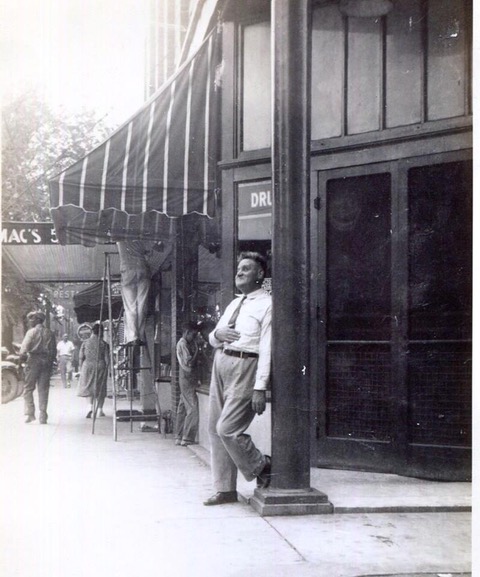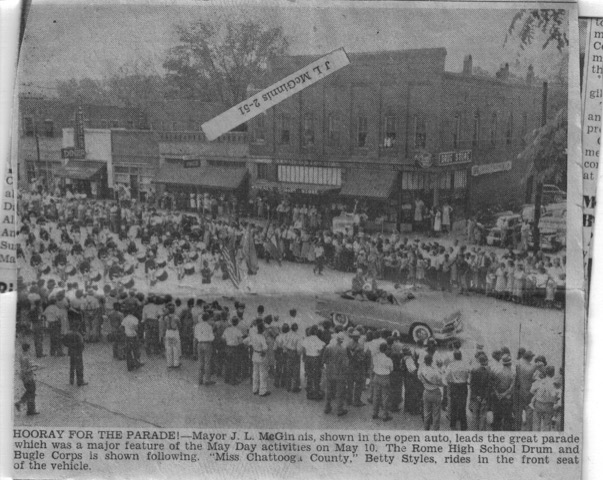 Chattooga County has had many Five & Dime stores over the years before the era of national chains stores, such as Woolworth's. Our earlier Five & Dime Stores were locally owned and catered to our small town and farming community.    
As part of the local exhibit portion of the upcoming Smithsonian Museum Exhibit Crossroads: Change in Rural America therewill be a gift shop included, fittingly named The Depot Five & Dime. The Depot Five & Dime will offer "hard to find" candy that dates back to 1884. Kits, Charms, Candy Sticks, and Clove Gum are just a few examples of the candies that will be on display and available for purchase. A history lesson of somewhat will be found on each jar of candy displayed, as the year the candy was introduced will be labeled on every jar. The Depot Five & Dime will also offer old fashioned toys that date back to 1840. Pick Up Sticks, spinning tops, gliders and wood toys will be just a few of the toys offered.  Postcards, key chains, magnets and other items will also be available to create special memories of your visit to the exhibit inside of the Summerville Depot. The Depot Five & Dime will be open for business during regular exhibit and school fieldtrip hours.