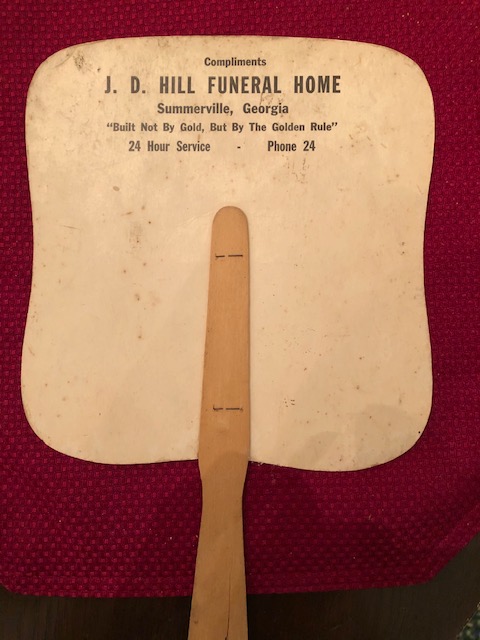 The upcoming Smithsonian Museum Exhibit Crossroads: Change in Rural America will encourage conversations about our local history, explore the pleasures and challenges of living rural, examine how change has made an impact on our communities, and prompt goals for our future. Big themes like identity, land, community, and persistence using artifacts, multimedia displays, community discussions, and works by local artists will all be components featured in the Smithsonian and local portions of the exhibition.
Our community has a unique story to tell. The local portion of the exhibition will include the storytelling power of commoneveryday life objects, photographs, and memorabilia from our rural community. For instance, those who remember sitting in the old wooden desks from the 2-storyed school house in Summerville will be taken back in time by a desk in the exhibit.Old yearbooks from Menlo, Lyerly, and Summerville will also be an attraction.
Those who remember the glass coca cola bottles that stated the bottling location, S&H or Gold Bond Stamps, milk that was delivered from Logan Brothers or the Reigeldale Dairy, Bullard's Sausage plant sausage cups, or Prince Albert in a can will be transported back in time. The slamming of the screen door with a Colonial or Merita Bread advertisement logo was a common sound in days past, as was an old Tooga Theater Flier placed on your windshield with the list of upcoming movies and times. Victrolas, hoosier cabinets, and hog scrapers were also common items found in our rural community.
Mrs. Clecker's fashionably attired brown wedding dress, complete with gloves & handbag from1910 will be an interesting display, along with Tin Types, and a WWI knitting basket used to knit socks for our soldiers. The last bale of cottonpurchased by Mount Vernon Mills, after 175 years of purchasingcotton will also be an item of interest. Not only will there be displays and exhibits from our past, but also included will beexhibits celebrating our present day and time.
Exploring the past, present, and future is the main theme throughout this entire exhibit. One of the goals for students is for them to look at our community in a different way and to appreciate generational differences. We drive by our historicbuildings all the time, but many times do not consider the importance and rich history these buildings hold in our community. Once you've done the research and learn the significance of these sites, you have a vested interest in thosebuildings. You have something to talk about when telling the story of our community, and that's a large component in community pride and Heritage Tourism. Once citizens have something to think about, and they have a deeper connection to the community, a renaissance can begin.
Economic innovation and a focus on the cultural facets that make small towns unique, comfortable, and desirable have helped many communities create their own renaissance. The future is bright for much of rural America as small towns embrace the notion that their citizens and their cultural uniqueness are important assets. Sharing our town's unique historical perspective will allow viewers to rediscover their past and consider their future at the crossroads of rural America. Free admission will be offered to all individuals and groups wishing to experience this exhibition March 7- April 18 at the Summerville Depot.