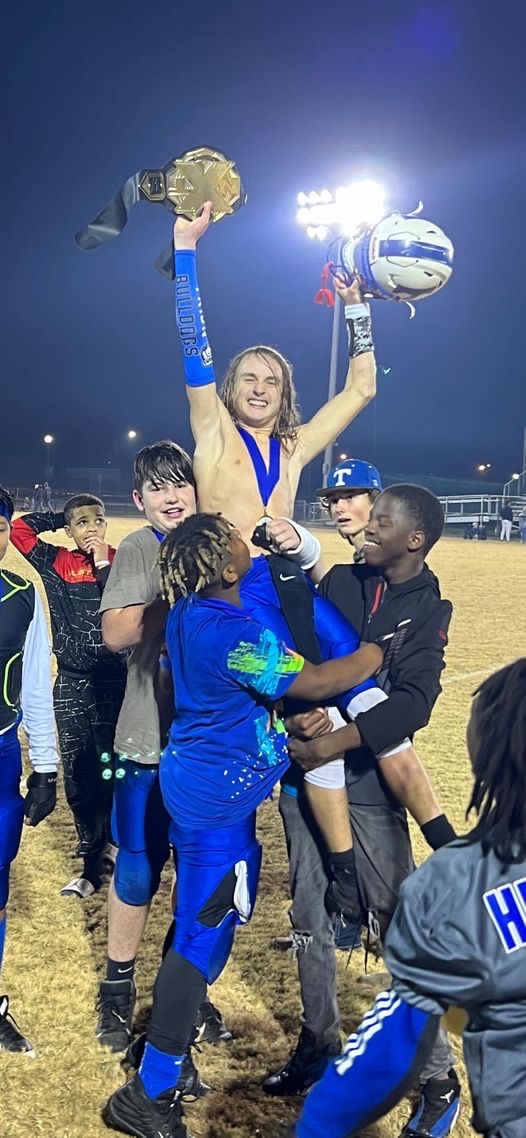 This student athlete spotlight is brought to you by Jim Aaron's Summerville McDonalds. 

Will Mitchell is a 7th grader at Lyerly School. He plays football, basketball and baseball for Chattooga Middle School. He plays football and basketball for Trion Recreation Department. In addition he also plays travel baseball for the 12U Locos.
Mitchell was named the MVP of the Trion Bulldogs 12U Super Bowl Championship team.
Although Mitchell missed one game of the regular season he still posted impressive stats for rec ball.
18 total TDs over the course of the season
4 passing/4 kick-punt returns/10 rushing
115 tackles over 9 games. Averaged 13 tackles per game
3 interceptions
Mitchell saved his most impressive performance for the Super Bowl.
During the Super Bowl matchup with the defending State Champs, Calhoun Yellowjackets, Mitchell led the defense as they stopped Calhoun on the first drive. Mitchell returned the punt for a 70-yd touchdown. He then rushed for the two other touchdowns and had a game sealing interception which he returned for about 30 yards. He also had 15 tackles. He was awarded Super Bowl MVP for his effort.
Trion defeated Calhoun 20-16 in the Super Bowl game.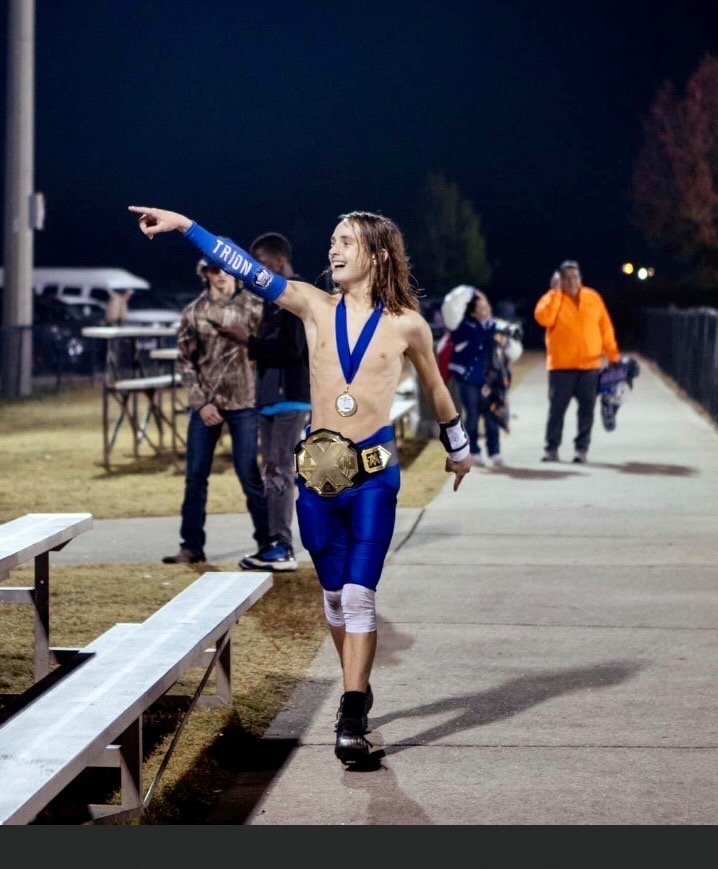 Will Mitchell, age 12, 5'8″, 127 lbs. 
AOG: How did being named the MVP feel?
Mitchell: Winning MVP was so amazing. Made feel super human or something like that.
AOG: How many years have you been playing football? What positions do you play?
Mitchell: I think I've played football five years all together. I play outside linebacker, quarterback and running back
AOG: What other sports do you play? Do you have a favorite sport?
Mitchell: Baseball and basketball, my favorite is football, but I love them all.
AOG: What's the most important thing you've learned from your coach?
Mitchell: The most important thing I've learned from my coach would be from Coach Ellis, CMS football, he told me I could be the best if I put my mind and time to it.
AOG: What's your biggest sports moment so far?
Mitchell: Winning this Super Bowl and my first home run in baseball.
AOG: Finish this sentence "In ten years I will be…."
Mitchell: In ten years I hope to be a senior at a D1 college playing one of these sports I love.