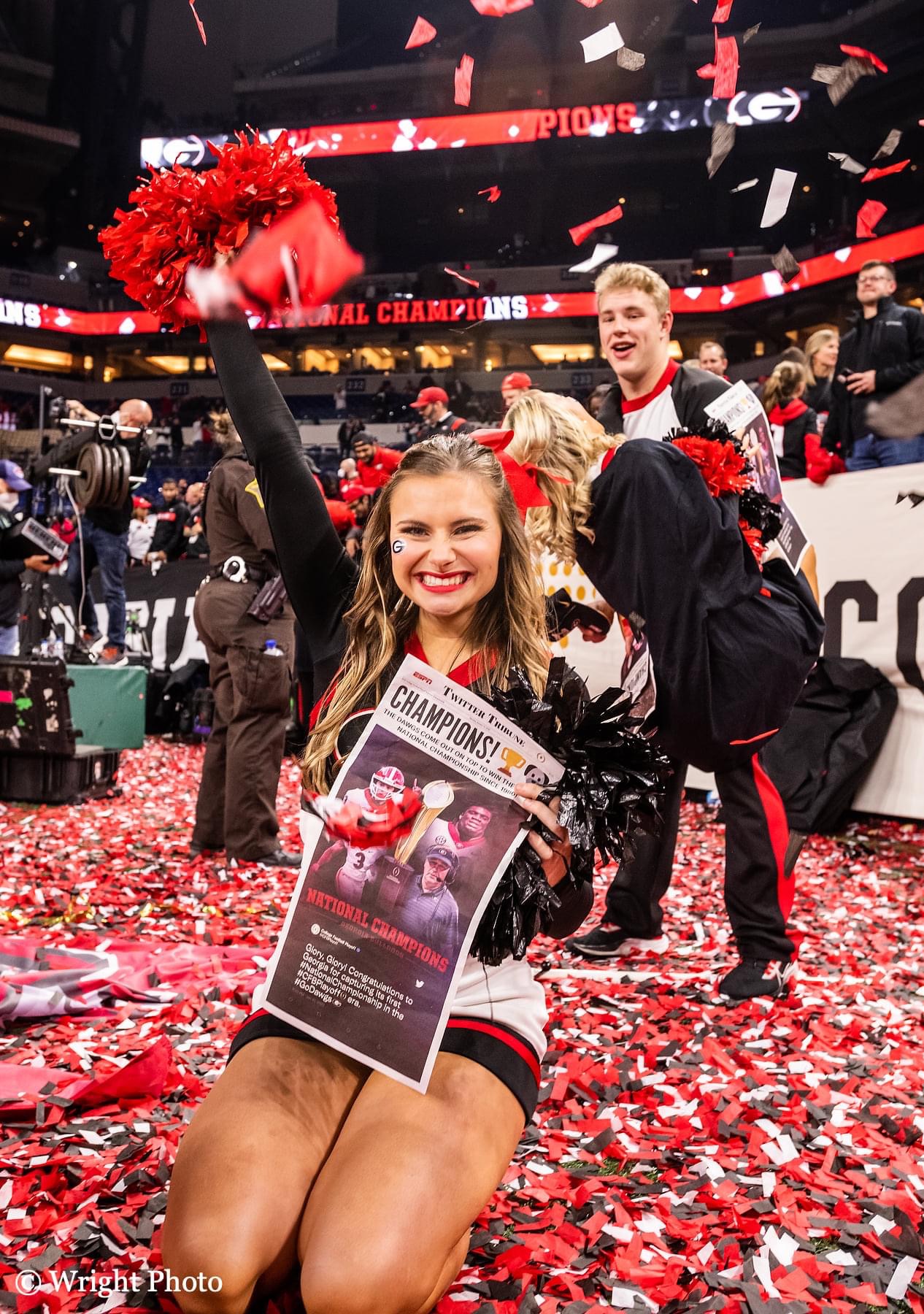 Three year University of Georgia cheerleading veteran Gabbi Carroll is a National Champion.

Carroll was selected as one of the University of Georgia  cheerleaders for College Football Playoff (CFP) National Championship game.
The 2022 College Football Playoff National Championship was played in Indianapolis at the Lucas Oil Stadium.
'I have never experienced anything like the national championship. It didn't even feel real until I was walking into the stadium. The energy in there was something I have never ever experienced,' Carroll said.
Thanks to a pair of late touchdown passes by Stetson Bennett and a game-sealing pick-six by Kelee Ringo, No. 3 Georgia defeated No. 1 Alabama, 33-18.
Carroll's #1 supporter, her mother Lynda was in the stands. Lynda has attended every single game her daughter has cheered in since 2019.
"I am so glad I have such a sweet and supportive mom. She has came to every single one of my games since I made the team in 2019. I wish she knew how happy that makes me, and I know it would make my dad happy as well! I don't know what I would do without her," Carroll said. Carroll's father, Tony, passed away in 2018.
It was the University of Georgia's first National Championship since 1980.
"It still doesn't feel real! I cannot believe I am so blessed to be able to cheer for the team who won the first Natty Title in 41 years! I feel like the luckiest person in the world with the best teammates, coaches, and support systems," Carroll said.
Carroll is a 2019 Trion High School alumna.