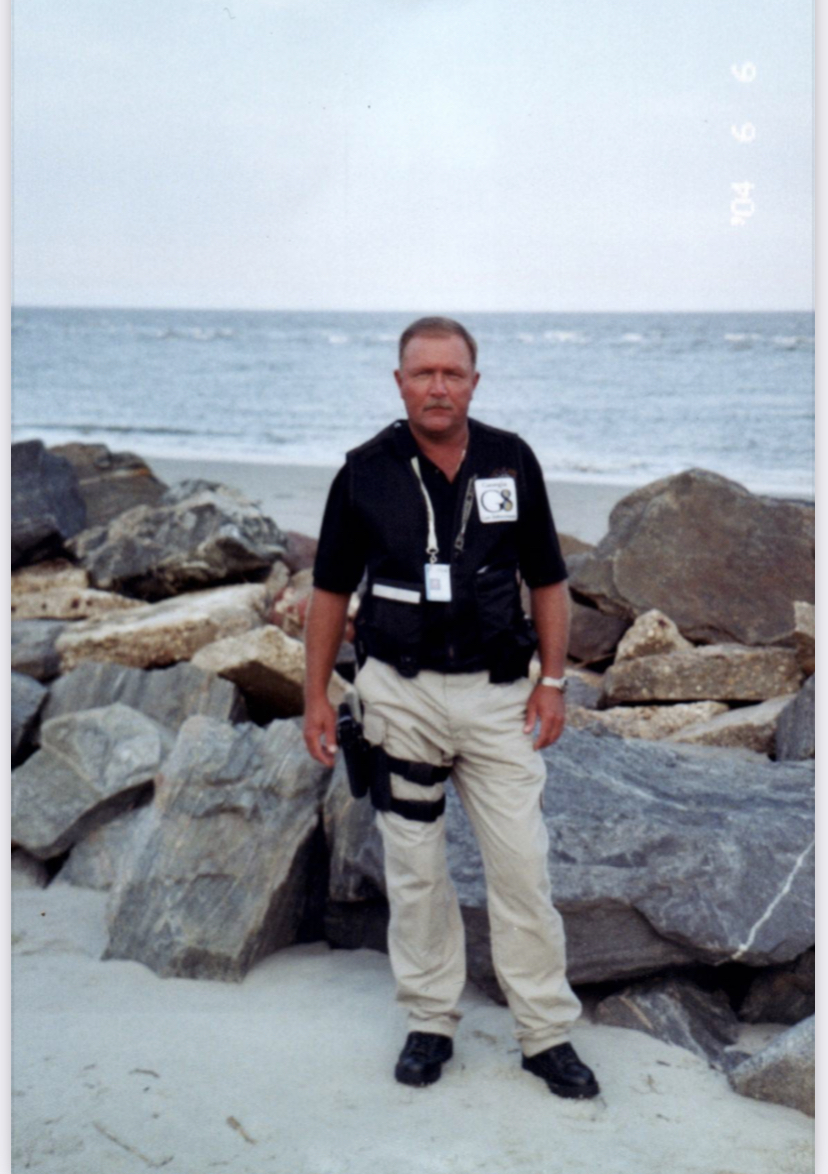 The AllOnGeorgia First Responder Spotlight Series features the law enforcement officers, EMTs, paramedics and firefighters of local communities in Chattooga County, which serve as the backbone of our community. The series is sponsored by Chattooga County, Georgia Farm Bureau Insurance.

Across the country on January 9th each year, citizens take the lead to show support on National Law Enforcement Appreciation Day.
Law Enforcement Officers of every rank and file have chosen a profession that puts their life on the line every day for their communities. They've answered a call to public service that is demanding and often unappreciated.
From local, state, and federal, their duties command dedication. The jobs are often thankless and take them away from their families for long hours.
On this National Law Enforcement Appreciation Day we are proud to recognize the 43 year law enforcement career of Doug Shamblin, Sr.
Shamblin began his Law Enforcement Career with the Summerville Police Department in 1977 as a dispatcher. After graduating from Floyd Junior College Regional Police Academy in 1978, he served Summerville as a patrolman and later as sergeant.
"I began as a Deputy with Chattooga County in 1983 and served until 1985 when I accepted a position with the Georgia Department of Offender Rehabilitation as Correctional Officer serving at the Rome Diversion Center and later at Walker Correctional Institution," Shamblin said. "Through the years working in Corrections, I served in many roles and continued to work part-time with both the Summerville Police Department and the Chattooga County Sheriff's Office. I retired from the Georgia Corrections Academy as Training Captain in 2013. I accepted a position with Floyd County Corrections as Director of Professional Standards and Training and retired from Floyd County in 2020."
"My 43-year career in Public Service did not come without sacrifice. Being away from my family for long periods of time was hard for them as well as myself," Shamblin said.
Shamblin said some of the highlights of his law enforcement career included serving with the State of Georgia Olympic Law Enforcement Command during the 1996 Olympics, and then with the Multi Agency Enforcement for the 2004 G-8 Summit at Sea Island, Georgia.
"I also had the opportunity to attend the Professional Management Program through Columbus State University's Command College obtaining a Certificate in Criminal Justice," Shamblin said.
Shamblin said he had several people to thank for his career successes, "but especially former Sheriff Gary McConnell and his encouragement to apply to the State of Georgia Corrections back in 1984."
When asked what he missed about public service, Shamblin said, "having the opportunity to work across the State of Georgia taught me a lot about diversity and human behavior and I miss that aspect of public service."
Twenty-one of Shamblin's 43 years was dedicated to training officers in all levels of law enforcement. "I always encouraged new cadets to strive to obtain the highest level of training possible. 'Training is the glue that holds a law enforcement career together'."
Currently, his son Doug Shamblin, Jr., serves as Sergeant with the Georgia State Patrol, and his son-in-law Kevin Woods, serves as Chief Deputy with the Chattooga County Sheriff's Office.