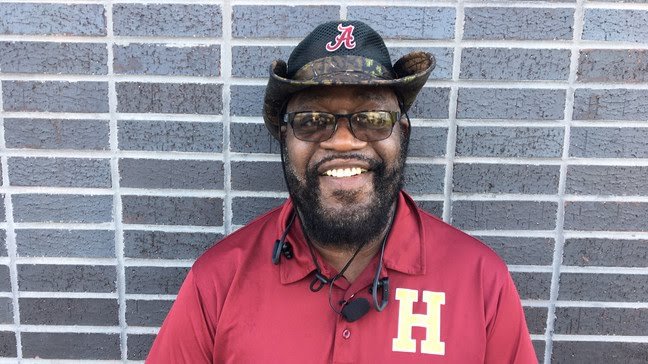 The following article is published with the permission of NewsChannel 9 


Since 2013, The McMahan Law Firm has donated more than $180,000 to 359 volunteers in our local communities.
People are nominated for going above and beyond, selflessly helping others and asking nothing in return.
Jessica Harthorn surprises the Howard High Schoolhead football coach who has been feeding his players nutritious meals at practice since 1986.
Coach John Starr is a legend at Howard High.
Parents and staff appreciate his dedication and his players love his motivation.
But what makes him worthy of this year's Pay It Forward anniversary surprise, is how his mentoring and home cooked meals are changing lives.
Howard High School football is facing big changes these days.
The full contact sport from yesterday, now has strict guidelines keeping kids safe from COVID-19.
During quarantine, Senior Wide Receiver Kerrick Thorne says Coach John Starr kept a close eye on him.
"He keeps me on track with the ACT, and makes sure I get a good grade on the ACT, so colleges will look at me and keeps me motivated.," said Kerrick.
Aside from mentoring, Coach Starr was also busy making meals.
Seen here piling up to-go boxes in the back of his SUV, he personally delivered food to every one of his players at home, while they were finishing up classes on-line.
Sophomore Tight End Daveon Dupre says he can always count on Coach Starr.
"My father is not in my life, so Coach Starr is a mentor and a father figure to me," said Daveon.
Howard alum Chee Chee Brown, who nominated Coach Starr, says for more than 30 years he has personally cooked meals for his players four days a week! Her nephews played football for him too.
"I'm not talking about cold cereal, I'm talking about bacon, eggs, sausage, you name it, toast. That right there means a lot, for someone to take the time to do that, to feed some kids, because so many kids go around hungry," said Chee Chee.
Kids going hungry is not an option for Coach Starr's wife Jennie.
Teaming up with her husband through the years, they've created their own playbook.
While he's at practice, she's putting out the food.
Minutes later it's time for kick off. Coach Starr rounds the corner and the team at the McMahan Law Firm is ready to make a touch down.
"Coach Starr, please step over this way. How are you? I'm Brent Burks with the McMahan Law Firm, and on behalf of the McMahan Law Firm and Newschannel 9, we would like to Pay It Forward to you," said Brent.
"That's my wife right there!" laughed Coach Starr.
Starr.
"Your wife knows all about this. So listen, what you are doing, mentoring these young people, loving them, but also feeding them out of your own pocket, along with your wife, who gets a lot of credit. That is exactly the thing we want to get behind for Pay It Forward. This is our 7th year anniversary show. So instead of $500, you get $1000," surprised Brent.
"Thank you! Thank you! The party is on now boys!" laughed Coach Starr.
Coach Starr says his players are his world and their future well being is more important than football.
"Five, six, seven years from now, people won't remember how many touch downs you scored, they'll know what kind of man you are, my thing is be a good man, be willing to serve," said Coach Starr.
Congratulations Coach Starr!
Do you know someone who deserves $500 cash for volunteering? Nominate them here!