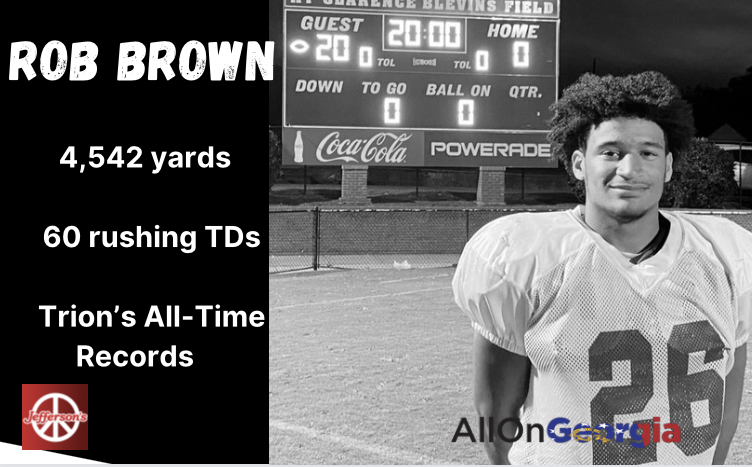 Trion Running Back and Kennesaw State University commit, Rob Brown has been named to the Recruit Georgia All State team.

Brown ended up leading the entire state of Georgia with a 218 yard per game average. He totaled 2,621 rushing yards on the season with an insane 10.3 yards per carry and 40 touchdowns.
Brown  compiled the largest Single-Season Rushing Total in Trion history, with 2,621 yards. Brown also has the Most Touchdowns in a Season with 40.
Brown went into the season as a relative unknown with few media outlets covering the 2022 recruit but by season end he was the talk of the state.
Ultimately, after a whirlwind recruiting season, Brown ended up inking his scholarship with Kennesaw State, where his hard-nosed running style should be a perfect fit for the Owl's offense.
Brown walks off of Clarence Blevins Field as Trion's all-time leading rusher and scorer. He recorded 4,542 rushing yards and 60 rushing touchdowns as a Bulldog.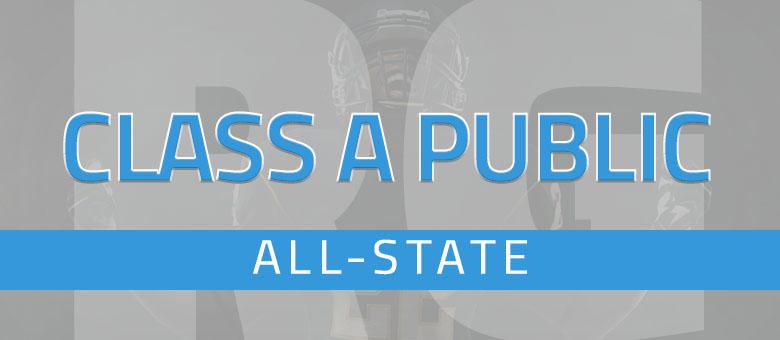 The Recruit Georgia All State team included:
OFFENSE
PRO – Abe Stowe, Wilcox Co.
DUAL – Dalen Cobb, Washington-Wilkes
RB – Rob Brown, Trion
RB – Omari Arnold, Brooks Co.
FLEX – Elijah Stephens, Turner Co.
WR – Willie Brown, Brooks Co.
WR – Xavier Brantley, Montgomery Co.
WR – Marcus Sanders, Macon Co.
WR – Brandon Smallwood, Wheeler Co.
OL – Noah Brown, Irwin Co.
OL – Mason Gaddis, Commerce
OL – Christian Martinez, Metter
OL – Garrett Gordon, Mt. Zion-Carroll
OL – William Johnson, Irwin County
OL – Devin McRae, Telfair Co.
K – Cooper Yanzetich, Irwin Co.
ATH – Brandon Denmark, Montgomery Co.
DEFENSE
DL – Kenwan Felton, Macon Co.
DL – Colin Jackson, Miller Co.
DL – Pier Barron, Macon Co.
DL – Isaiah Turner, Wilcox Co.
DL – Treyveon Jackson, Brooks Co.
LB – Jakedrian Wright, Chattahoochee Co.
LB – Nehemiah McCoy, Irwin Co.
LB – Jovares Harden, Washington-Wilkes
LB – CJ Zellars, Lincoln Co.
LB – Sidney Blackwell, Schley Co.
DB – JaLewis Solomon, Schley Co.
DB – Nick Cull, Seminole Co.
DB – Artellious Edmond, Chattahoochee Co.
DB – Trey Huff, Lincoln Co.
P – Levi Ward, GMC
RET – Elijah Tiller, Clinch Co.