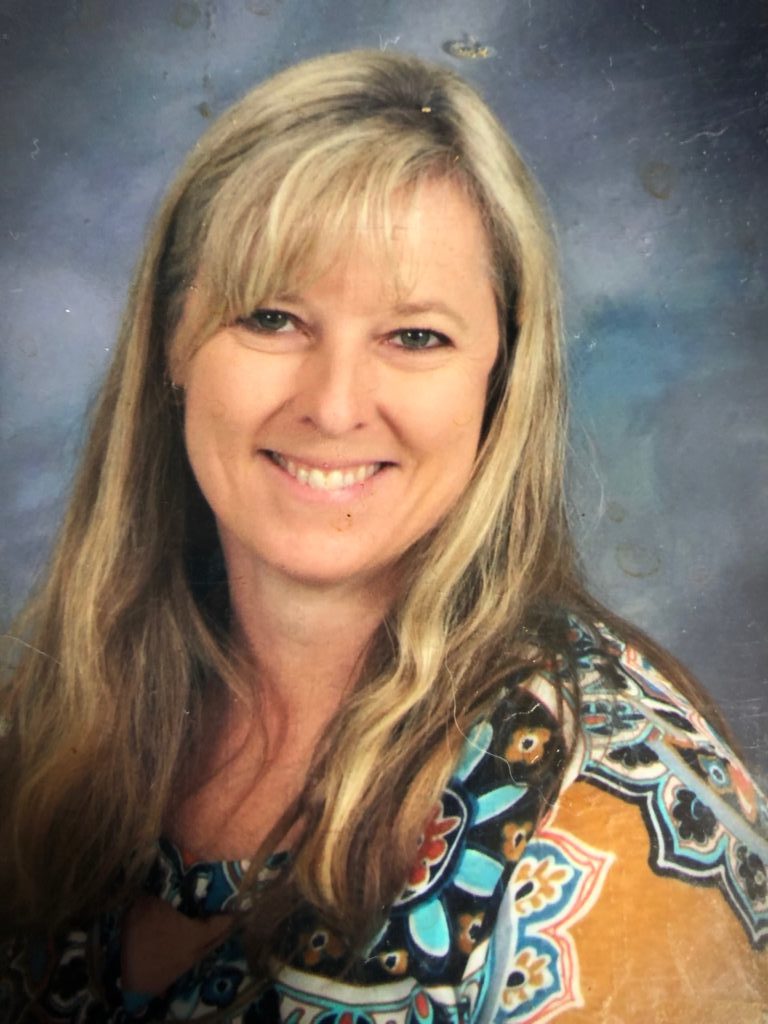 Each year the staff at Menlo School votes for a colleague they feel has gone above and beyond in the classroom to be honored as Teacher of the Year.
For the 2019 school year, her colleagues selected Mrs. Christy Dotson Willis as Menlo School's Teacher of the Year.
Mrs. Willis teaches 4th Grade ELA and Social Studies. She received her Bachelors at Covenant College, Masters from Lesley University and her EDS (Specialist) from Lincoln Memorial University.
She is married to Kris (Tree) Willis who works at the Summerville Recreation Department. She has three children, William Tripp Marks, Hannah Elizabeth Marks and Riley Kristopher Willis.
Mrs. Willis began her teaching career at Summerville Elementary School in 1990 when she was hired by Principal, Mike Poole.
She took a few years off from teaching to stay home her children and returned to work when they entered 1st grade at Menlo. She has been at Menlo since 2001 and has taught everything from 1st to 5th grade.
AllOnGeorgia reached out to Mrs. Willis to take a look behind the lesson plans.
AOG: What led you to teaching?
Mrs. Willis: My Mom was a teacher. My Aunt Pat was a teacher. I grew up in the classroom doing the bulletin boards and helping. I have always felt that is my calling from God. I played school when I wasn't at school.  I loved kids and loved to help them learn and grow. I loved to babysit and work in the nursery when I was young.
AOG: What has kept you in education?
Mrs. Willis: The kids are what keep me in education.  I love to see them and help them learn. When things are tough I always think about why I am a teacher. The kids. NOTHING is more important than them!
AOG: What is the greatest reward? 
Mrs. Willis: The greatest reward is to see a student finally be able to do something that they thought they couldn't do, or for the light bulb to come on and them to understand something clearly for the first time. A great reward is to see  a student years after I taught them and for them to hug me and talk about all the things we did in class.  OR to have a student beg to come back to my class, or to bring their kid to Menlo and say,"I wanted my kids to come here because you were my teacher and I want them to have you too."
AOG: What is the most frustrating part of your job?
Mrs. Willis: I feel the most frustrating part of teaching is the lack of time to help all the kids independently. I would love to have more one on one time with each of my kids.   I would love to be able to sit beside them and read more stories.
AOG: What impact do you want to make on your students?
Mrs. Willis: I want to instill a love for learning. I want my students to love to read and explore and experiment and learn. I want them to be excited to discover new things.