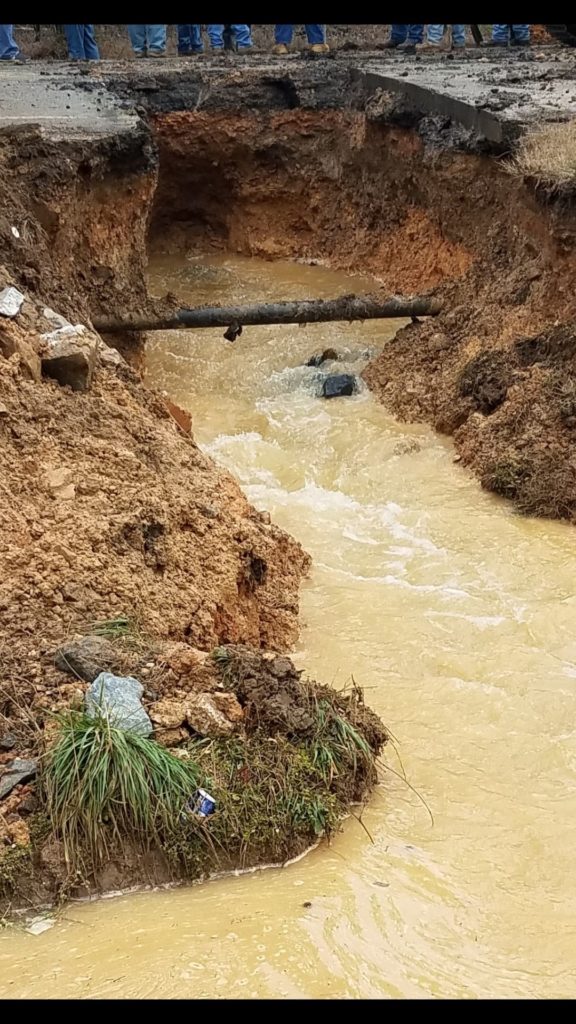 Update on Highway 48:

GADOT crews cut out the remaining asphalt so the crew can access the location to replace the drain pipe.  Very little digging was required according to Sheriff Schrader, "this was mostly washed out."
"It's taking a little longer than we'd all like (including them) but it's a mess," Schrader said.  With the rain forecasted over the next few days the work will extend longer than anticipated. 
Per GADOT continue to use the detour listed below:
GADOT advises the Highway 48 traffic detours are as follows, Highway 48 is closed from Highway 337 to Highway 27 Summerville city limits for Commercial traffic. Local traffic/ non commercial vehicles will be able to travel Highway 48 up to E Peach Orchard Rd and Sunnydale Rd on the west side and up to Fish Hatchery Rd on Highway 48 on the West Summerville side. The road is completely closed Highway 48 at  the Barn Dance.