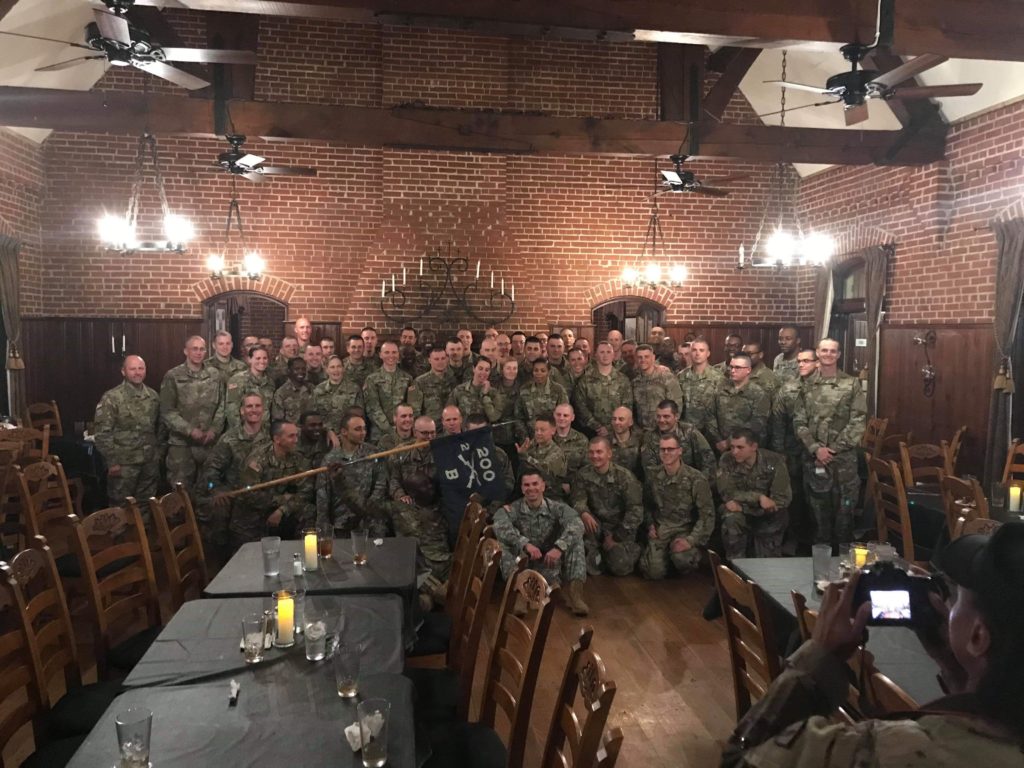 Alabama Military Academy has dinner at Sweet P's in Trion, GA.

Alabama Military Academy is an accredited institution of excellence by Army Training and Doctrine Command. It is the commissioning source for 300-800 national guard soldiers a year. The current winter class has 75 students (representing 28 states and territories) in its phase 2 and will rise upward of 130-150 next week as soldiers come from across the country to complete phase 3 and commission. Officer Candidates are trained in the war fighting functions of Manuever, fires, sustainment, protection, intelligence, and mission command. They are also evaluated in leadership positions where synthetic stress is applied by TAC officers (Teach, Assess, Counsel) to see how they make decisions under stress.
This class is conducting a staff ride where they were briefed by Mr. Jim Ogden on how the war fighting functions and elements of combat power were used in the battle of Chickamauga.
After that the group arrived at Sweet P's.
The group has been doing a staff ride to Trion for years and normally eat dinner at one of the chains. This year they felt it was important as a school house and as a class to support local business owners and had dinner at Sweet P's.