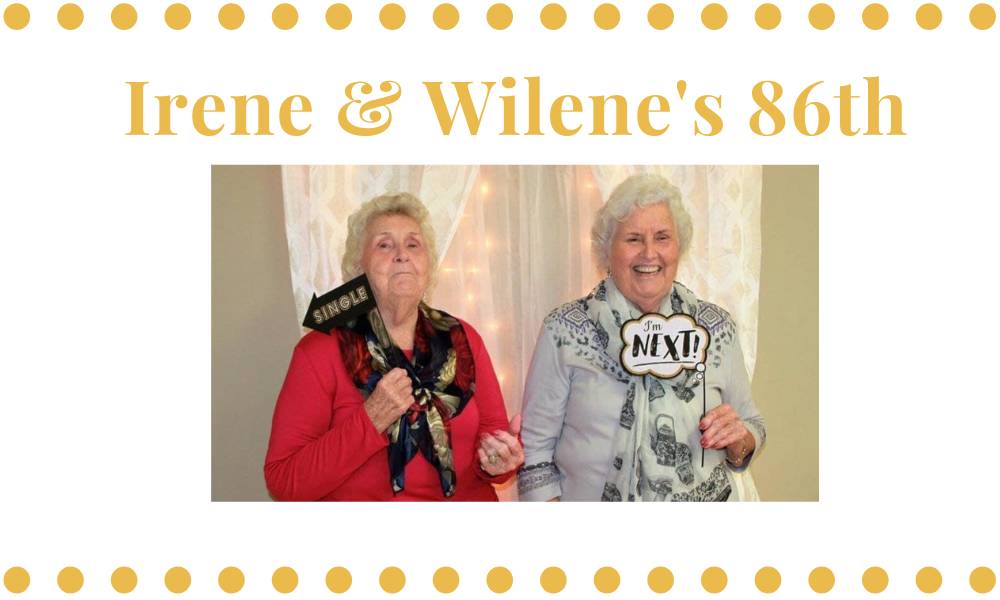 The Bishop Twins of Lyerly, Georgia celebrate their 86th Birthday today.
December 13, 1934 was a chilly Thursday morning in the area between Lyerly and Menlo, when the Brooks family welcomed two additions to their home. Beautiful twin girls, each barely 3 pounds. The girls were named, Wilene and Irene and the local doctor who delivered them urged the family to place the twins on buttermilk to speed their growth. Their mother did just that so the ladies still give credit to the buttermilk for saving their lives some 80 years later.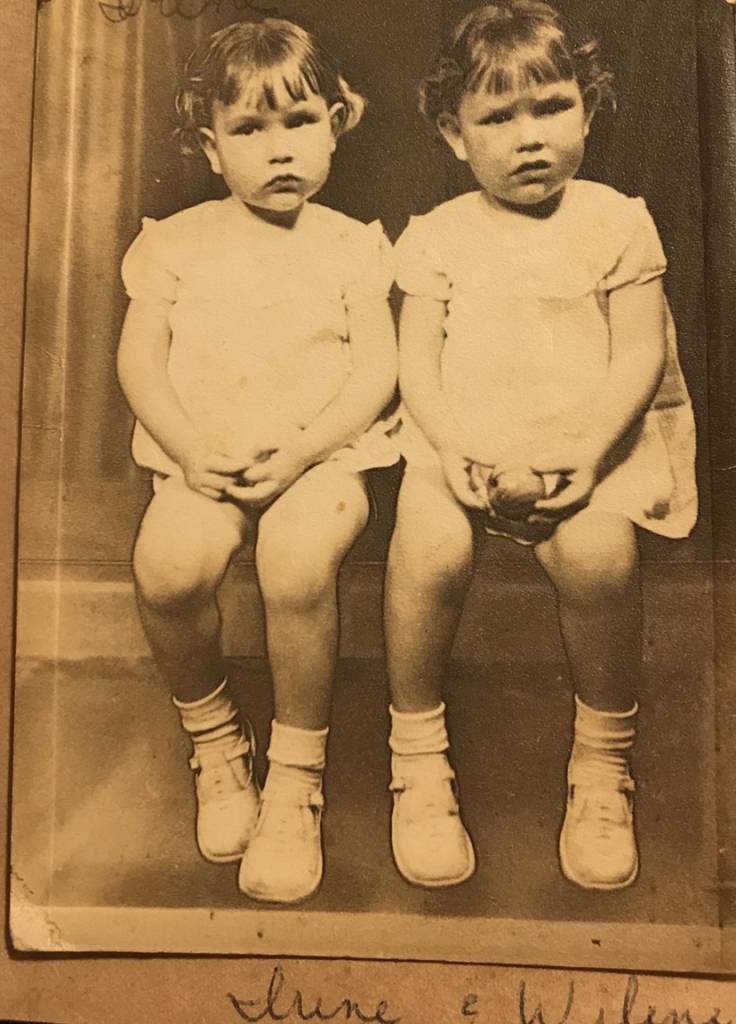 It wasn't long before the twins, forever to be called "Twin" by their father, began making the mile and a half walk to the three-room school house known as Pine Grove. The girls were local favorites at Pine Grove and in 7th grade, when the school merged with Lyerly and the bus route expanded to include Brooks Road, the girls became a hit at their new school as well.
Lyerly of the 1940's was a bustling town with every store front neatly decorated and a bustling post office and restaurant. A town where residents knew every face they passed. And everyone knew the smiling faces of Wilene and Irene. But the Brooks girls weren't the only twins in Lyerly.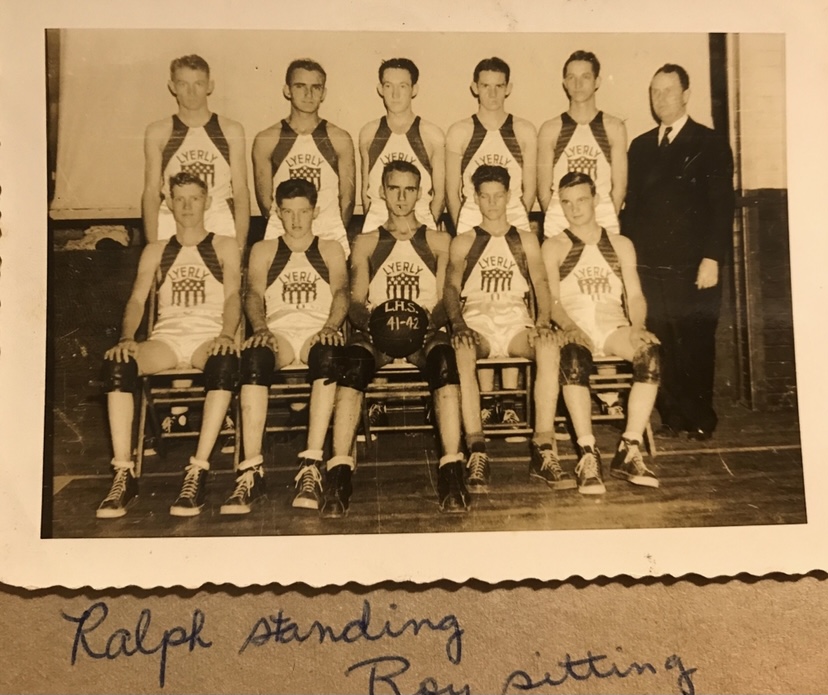 A few years prior, a set of twins graced the basketball court at Lyerly School enroute to a fairytale season which was capped off with a state title making the Bishop Twins, Roy and Ralph, local celebrities. After graduation from then Lyerly High School, Ralph and Roy joined the war effort. While serving their country during World War II in the United States Coast Guard, the Bishop twins were stationed on the same ship and engaged in combat against a German U-boat off the coast of New Jersey.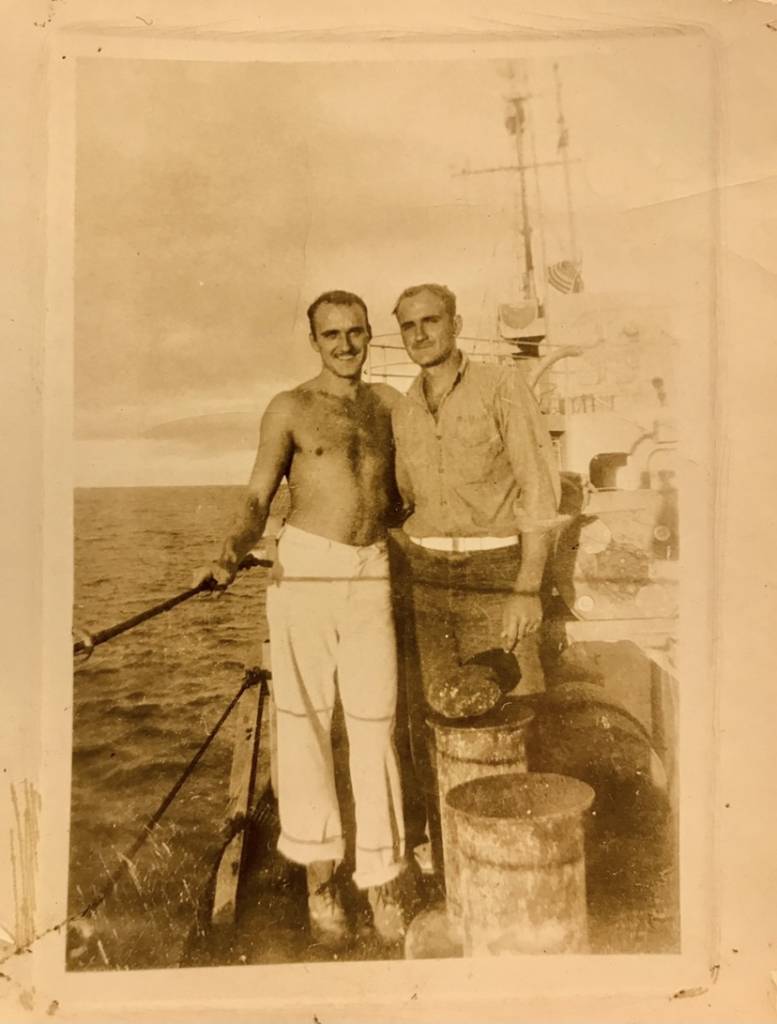 Born July 15th, 1925, Roy and Ralph lived a life of adventure by any standard, but coming from the small town of Lyerly, the state champions basketball players and war heroes could well have ended up anywhere on the globe. But, there is no place like home, and it was the call of Chattooga County that lured the boys back to Lyerly to take up the family trade.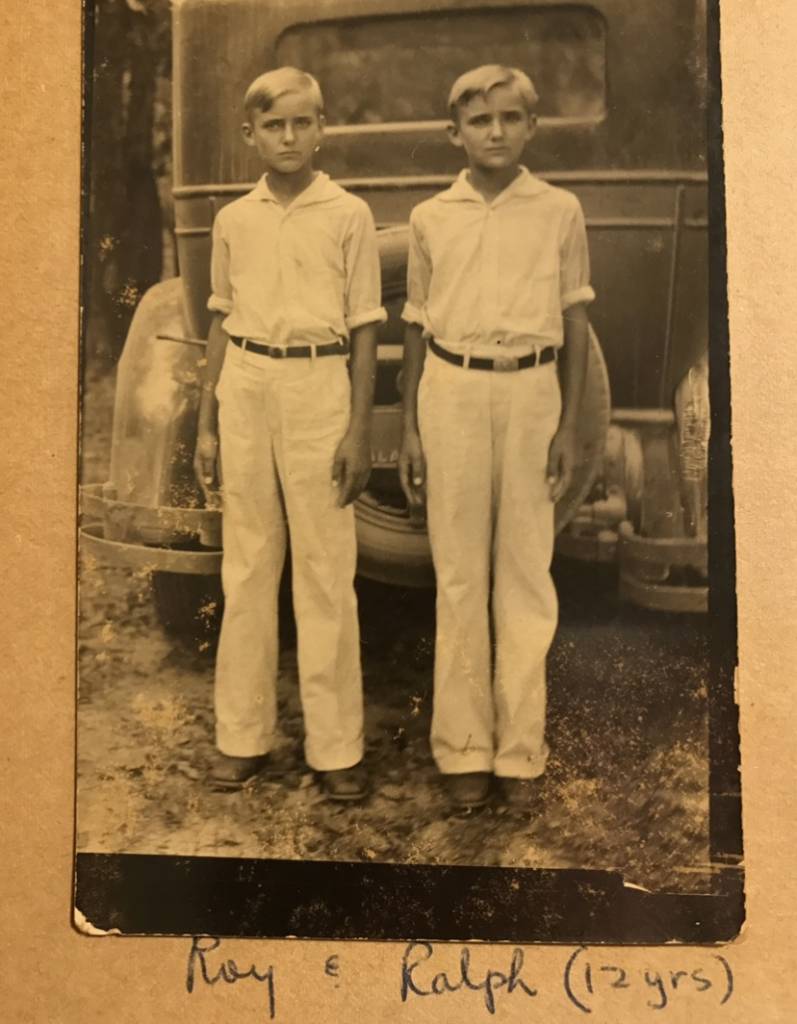 As brick masons, the Bishop twins were highly skilled craftsmen. The Bishop family is still known, decades later, as some of the best masonry workers in Georgia. As deacons at Lyerly First Baptist Church in their 20s, the young men were popular and respected. Ralph and Roy's mother, Lena Bishop, was good friends with Pluma Woods who had two beautiful granddaughters.
Enter Wilene and Irene Brooks. It was fate, it seems, that the two sets of twins living just four miles apart would eventually meet up.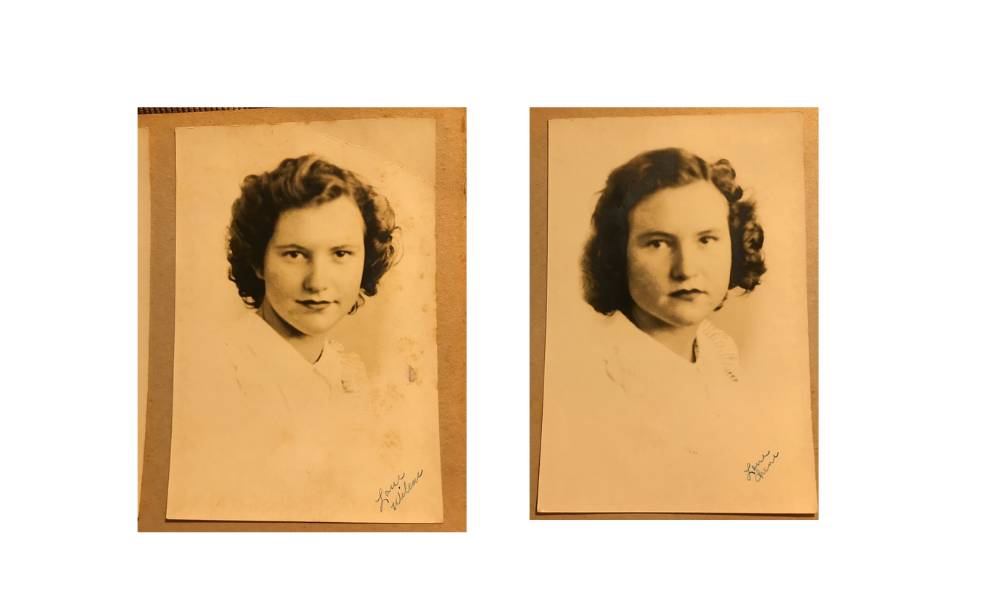 In that era, it wasn't acceptable for a young lady to go on a date unsupervised so Irene tagged along with Wilene and Ralph as their chaperone.  They were given a ride home later that evening by Ralph's charming brother, Roy, and thus began a whirlwind courtship that ended just a few months later in February of 1952. With a twin marrying twin engagement, the Bishop brothers plotted to walk down the aisle together on Leap Day, February 29th so they would only have to remember an anniversary every fourth year!
As brick masons, the Bishops had built a house on the outskirts of downtown Lyerly and it was here that they all four moved in together. Paying $10 per chimney, the foursome would tear down local chimneys brick by brick. Together they would chip away the old mortar from the bricks and slowly built a second home just 30 feet away.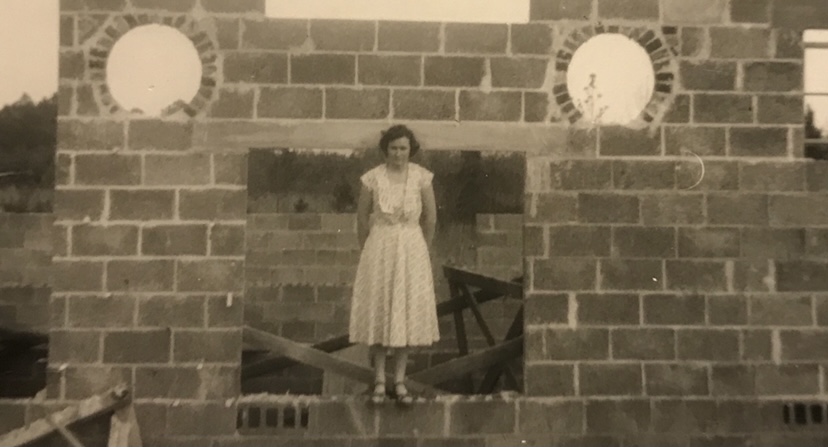 Irene and Wilene were country girls with country grit and strength. When they both obtained jobs as school bus drivers in the early 1970s, they brought along their country style and firm discipline. With children of their own in the school system, Wilene and Irene Bishop treated every child as if they were their own. The Twins also worked as substitute teachers in the school system where they put in 47 years to the youth of the county.
The Bishop Twins, Irene and Wilene, still live side by side in the homes they built.