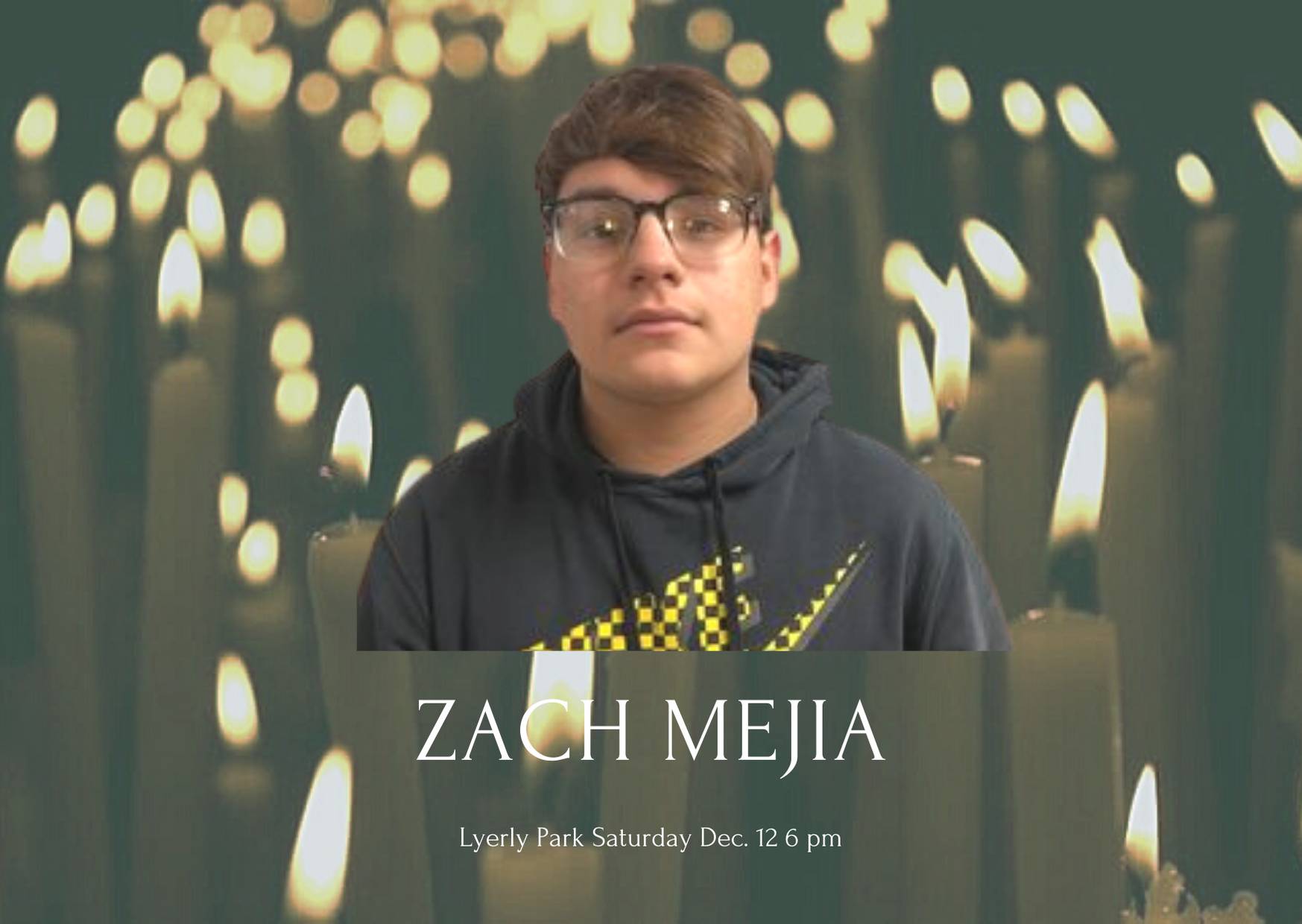 A community wide candlelight vigil in memory of 15-year-old Zach Mejia is planned for Saturday, December 12 at 6 pm, the event will take place at Lyerly Park.

Tiffany Romine, the organizer for the vigil, said on the Facebook event page: "Candle light vigil in memory of Zach Mejia. Let's gather our tribe and show this family all the love and support we can. We will gather at Lyerly Park. This is for everyone that wishes to come show their love and honor this amazing young man. Please bring candles and or flashlights. If you are worried about Covid, or you are in quarantine we ask you to attend this vigil virtually. We will go live during the event!"
---
Previous Press Releases:
On Wednesday, December 9, 2020 at approximately 7:30 p.m. Deputies were dispatched to 23 Williams Street in Lyerly, Georgia in reference to a stabbing. Once on the scene deputies found a 15-year-old male with numerous injuries and an adult male attempting to render aid. Further investigation revealed that the male rendering aid, Andy Roque Espinosa, age 29 of a Summerville address had attacked the 15-year-old with a knife. The juvenile victim was transported to Floyd Medical Center by Redmond EMS where he succumbed to his injuries. According to information received, Espinosa and the juvenile's mother are in a relationship. The Chattooga County Sheriff's Office and the Georgia Bureau of Investigation responded to the scene and the investigation is ongoing.
He has been charged with one count of Murder and one count of Aggravated Assault