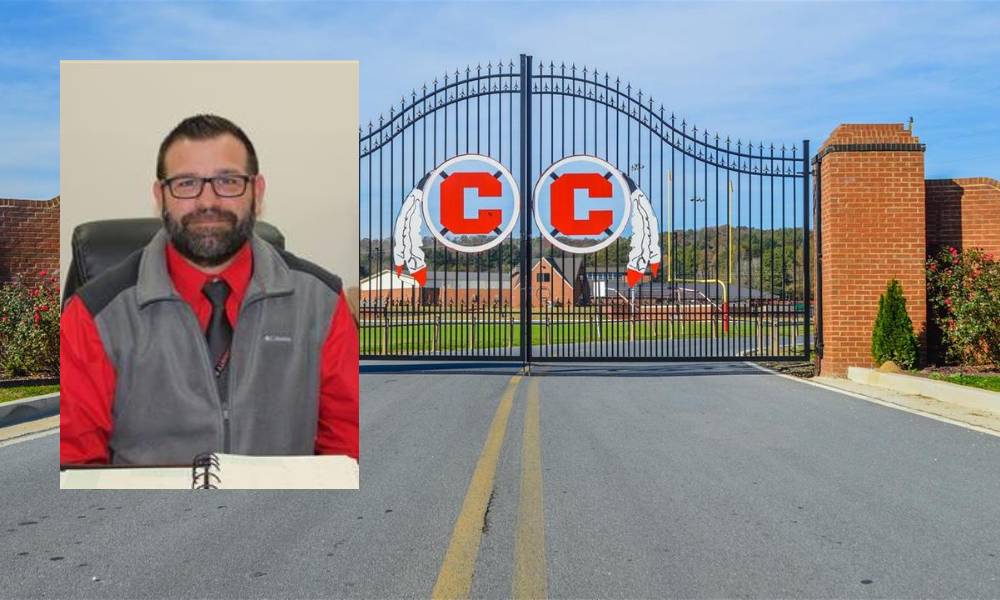 Floyd County Police recently conducted a child sex sting, which resulted in several arrests, one of which was Jeremy Alan Bowman, 44 of Summerville, a second grade teacher for the Chattooga County Schools System at Lyerly Elementary School.

Since the arrest, Bowman has resigned from the Chattooga County School System.
From the Dec. 20  Chattooga County Board of Education called meeting minutes:
G. Personnel
1. Board consideration of Superintendent's recommendation to approve the following
Personnel changes:
Certified Resignations
-Jeremy Bowman; Teacher at Lyerly Elementary School; Personal reasons; Effective
12/19/2021.
-A motion to approve G-1 was made by Mr. Montgomery with a second by Mr. Hall and the vote
was unanimous.
Bowman is charged with sexual exploitation of a child, obscene internet contact with a child and criminal attempt to commit a felony.
AllOnGeorgia reached out to Superintendent Hosmer for an update:
AOG: We are  requesting a copy of Mr. Bowman's resignation letter as well a copy of the following employment information:
Hosmer: I'll will get you this when we return on January 3rd when we return from break.
AOG: Did the school system ever receive any complaints regarding Mr. Bowman, was any disciplinary action taken?
Hosmer: Yes. In late October Mr. Shank(principal at Lyerly) received several complaints from parents concerning Mr. Bowman's disciplinary interaction with students. We asked the Sheriff's Department to investigate the complaints and Mr. Shank dealt with the teacher when the investigation was complete. The Sheriff's Department took no action.
AOG: When did he begin teaching for the system? What school/grade? What all schools and grades did he teach during his time at Chattooga County Schools?
Hosmer: July 1, 2018 2018–2019 SMS (Special Education) 2019–2020 LES (READ 180/Special Education) 2020–2021 LES (Special Education) 2021-2022 LES (Second Grade)
AOG: What grades and subjects was he certified to teach? (Please provide teacher certification information— GACE, PSC)
Hosmer: You can view his certificate at this link https://www.gapsc.com/Certification/Lookup.aspx
AOG: Has the school system turned over his school computer?
Hosmer: No. No one has requested our assistance to date.
AOG: What will the replacement process be — are you looking for a long term sub or a new teacher?
Hosmer: We plan to transfer a veteran teacher to his position to start January 3rd.
AOG: Since he resigned are there any benefits still available to Mr. Bowman? (insurance, unemployment, paid leave, sick days etc.)
Hosmer; No. He is not eligible for benefits when he resigned.
AOG: When the students return in January will the system have counselors on hand?
Hosmer: Yes. We will have counselors available.
AOG: Do you foresee this turning into a school investigation as well?
Hosmer: Based on current information, no.
AOG: When were you made aware of Mr. Bowman's arrest?
Hosmer: Saturday morning about 11:30 am