Home to one of only a few operating train turntables in the southeastern United States, Summerville is truly a step back in time for train and history buffs alike. The City of Summerville is currently gearing up for its annual "Steam into Summerville Railroad Days". The 6 week celebration will usher in fall and visitors of ages, while bringing a wide array of festivities to Summerville's Dowdy Park and the Summerville Depot.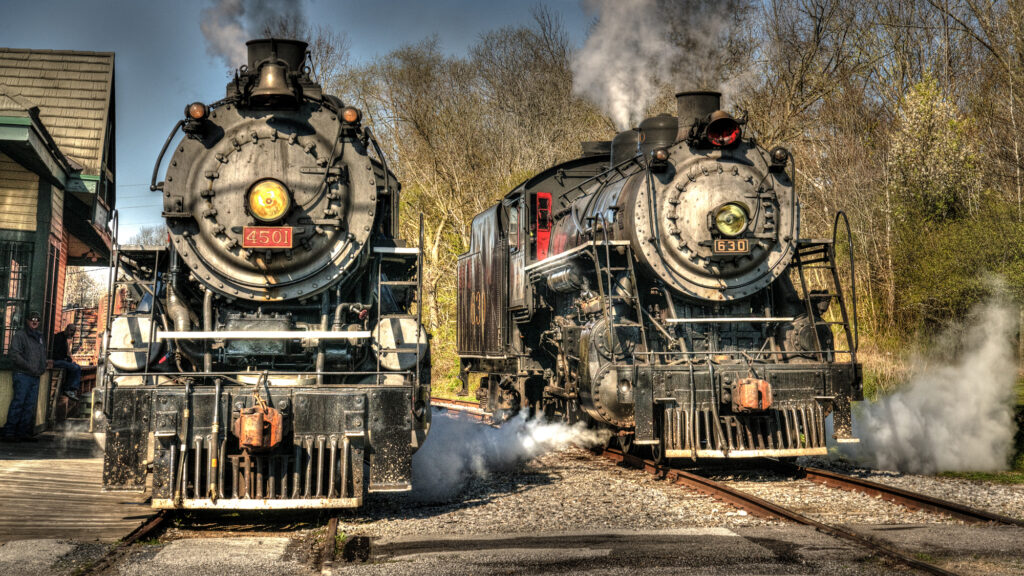 The Tennessee Valley Railroad's Summerville Steam Excursion is set to arrive at the historic Summerville Depot each Saturday beginning September 30 through November 5. Steam engine passenger trains are also set to arrive at the depot on 3 Sundays; October 15, 21 and November 5. Train arrivals and the turning of the antique steam engines are a highlight at each scheduled festival.  Tickets for these excursions are purchased through the Tennessee Valley Railroad Museum at www.tvrail.com . These vintage train rides follow a historic route from Grand Junction Station in Chattanooga to the Historic Summerville Depot. Summerville welcomes the Tennessee Valley Railroad Museum and its passengers by opening the historic depot to the public and with activities, entertainment, and events planned for each train arrival. Each event hosted is unique to itself.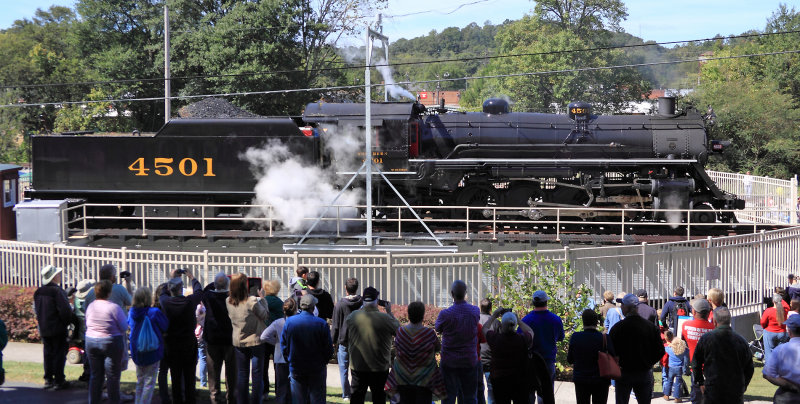 Celebrating Local Living – September 30
Celebrating Local Living is a laid back event to celebrate the community and culture of Chattooga County's local living. This event will highlight local attractions, small business, vocal vendors, food, music and more. The Tennessee Valley Railroad Museum Steam Engine Passenger Train is expected to make its arrival around 1:00 p.m. to be followed by the working of the Summerville Turntable.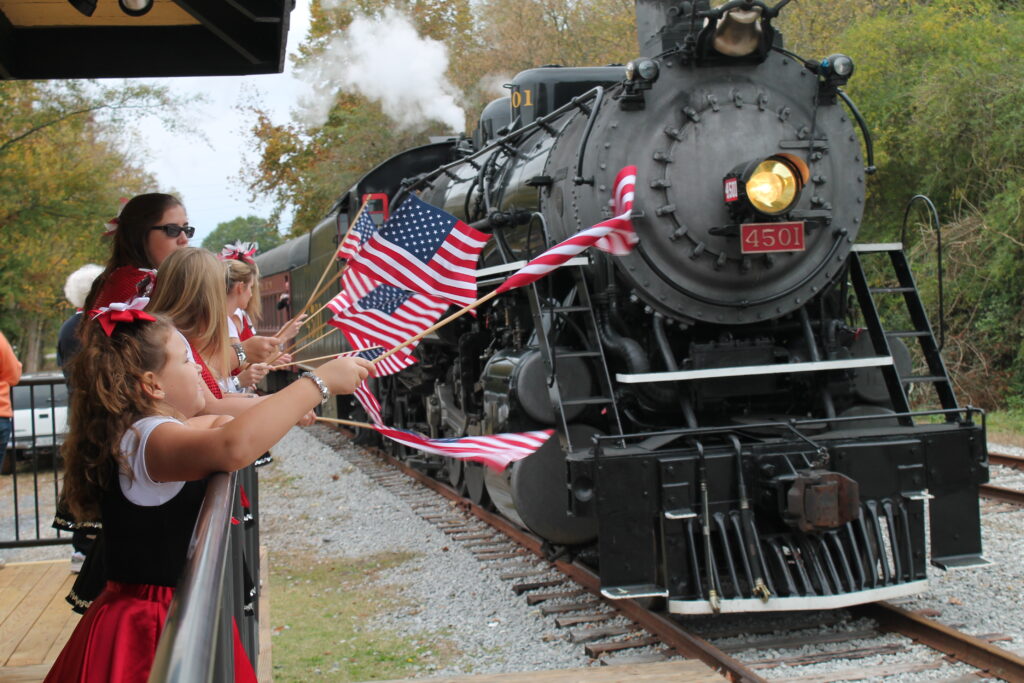 Sum -Nelly Arts and Crafts Festival -October 7
The annual Sum- Nelly Arts and Crafts Festival is scheduled for October 7 in J.R. "Dick" Dowdy Park. Event hours are from 9:00 a.m.-3:00 p.m. and admission is free. Sum Nelly is a celebration that allows artists, quilters, musicians, food vendors, locals, and visitors to gather and enjoy the beautiful fall weather of Chattooga County. This event is coordinated by the Summerville Recreation Department. For more event information you may contact the Summerville Recreation Department at (706) 859-0910.
Summerville Mini Renaissance Festival – October 14
Dress as royalty, fairies, pirates, and peasants while you enjoy shopping, art, games, and a feast fit for a king. The Summerville Renaissance Festival will return with pageantry, arts, music, dancing, artisans, theater, food, and more. Renaissance Performers from Georgia and Tennessee will be on hand to give festival goers a magical experience. Find King Henry the 8th,The Renaissance Festival hours are from 11:00 a.m. – 5:00 p.m.  
Old Fashioned Sunday Dinner At The Depot – October 15
Step back in time to a slower pace of life and enjoy an "Old Fashioned Sunday Dinner" at the Historic Summerville Depot. Event goers will have the opportunity to enjoy an "Old Fashioned Sunday Dinner" while enjoying live bluegrass and gospel music by Low Down Revival. The meal will be served by a local restaurant at the cost of $7.25 for a meat and 2 vegetables, or $6.45 for a 3 vegetable plate. Drinks and desserts will also be available.
An arrival of the Tennessee Valley Railroad Museum Passenger Train is scheduled for 1:00 p.m. and a turning of the Summerville Turntable will also be featured. Other vendors will be on site for those wishing to shop. This event will operate from 11:30 a.m. – 2:30 p.m. and is free for the public to attend.
Sequoyah Quilt Show – October 21-22
Experience fall at its best as artists, craftsman, musicians, and food vendors gather together for a weekend of fun! The Sequoyah Quilt Show will be held at the Summerville Depot October 21-22. Saturday show hours are 9:00 a.m.-3:00 p.m. and Sunday hours are 11:00 a.m. – 4:00 p.m. Admission is free. There will be large quilting exhibits of all kinds, as well as demonstrations inside the depot. Quilts may also be sold at this event. Returning this year will be a "Bed Turning" of quilts narrated by quitters throughout the day. Persons interested in exhibiting or selling quilt products at this show may contact Summerville Main Street at (706)859-0900 Ext. 1337. Food and craft vendors will also be on site and the arrival of the train is expected around 1:00 p.m. The exhibit is free and open to the public.
Pumpkin Palooza and Downtown Halloween Candy Walk – October 28
Everything's coming up candy and pumpkins in downtown Summerville on Saturday, October 28.  Summerville Main Street will team up with the Summerville Trion Optimist Club to present the annual Pumpkin Palooza with Pumpkin Derby and the Halloween Candy Walk! This fall celebration will be held down the East Washington Streetscape to the Summerville Depot. Hours for the Pumpkin Palooza will run from 10:00 a.m. – 3:00 p.m. Vendors will be on hand with a variety of foods, crafts, and retail for the public's pleasure. Interested vendors should contact Susan Locklear by email at slocklear@summervillega.org for vendor registration information.
Highlights for the day will include a Youth Halloween Costume Contest for ages newborn – 12 at 10:30 a.m. inside of the Open-air Pavilion. Registration for the costume contest will begin at 10:15 a.m.  Local Scouts will be participating in a special Pumpkin Derby Race that is scheduled to begin at 1:30 p.m. on East Washington Street near the depot.
Halloween Candy Walk
The Halloween Candy Walk is sponsored by The Summerville Trion Optimist Club and will run from 11:00 a.m.  – 1:00 p.m. The candy walk will be located down the East Washington Street Streetscape area. The East Washington Street Streetscape entrances beginning at US 27/Commerce Street and The University Street Intersection will close to traffic beginning Saturday morning at 6:00 a.m. and remain closed until 3:00 p.m. Economy Street entrances to East Washington Street will also be closed during this time.
The participating businesses and organizations always enjoy this fun event and look forward to welcoming all the ghosts, ghouls, goblins and other costumed trick-or-treaters that will make their appearance at the annual Candy Walk. Businesses, churches, clubs, and civic organizations wishing to participate in handing out candy and treats to all the little spooks should contact Cindy Rivers at (706) 466-9014 for registration and set-up details.
Train fans will also enjoy the 1:00 p.m. Steam Engine arrival of the Tennessee Valley Railroad Museum Passenger Train. Following the arrival, spectators will view the Summerville Turntable in action turning the majestic steam engines.
Trains and Tracks Expo November 4-5
Train enthusiast of all ages will enjoy the Trains and Tracks Expo at the Summerville Depot November 10-11. Expo hours of operation are:  Saturday, November 10 from 10:00 am-3:00 pm and Sunday, November11 from 11:00 am -3:00 pm. Sunday's train arrival will feature a double steam engine arrival. A highlight for the event will be the Chattanooga Modular Modeler Train exhibit. The expo is designed for children of all ages; for modelers, collectors, and enthusiasts; for families in search of good old-fashioned fun; and for the simply curious. It will feature tables of trains, accessories, scale models, and collectible toys. The Tennessee Valley Railroad Steam Engine is scheduled to arrive each day of the event at 1:00 pm with passengers and will be turned on the Summerville Turntable, for the public's viewing pleasure. There will be railroad memorabilia for sale, food and craft vendors at the depot, and much more.
The Chattanooga Modular Modelers, Inc. and The Museum of Flight are both non-profit corporations. The Chattanooga Modular Modelers use the hobby of model railroading to educate the public about the role the railroads have played in our nation's history. They teach techniques for construction of portable displays. They also teach electronic principles used in modern devices, and how to display artistic expression through the mastery of the many skills necessary to complete a model railroad or diorama. For more information on events contact The City of Summerville at (706) 859-0900 Ext.1337 or visit www.summervillega.org