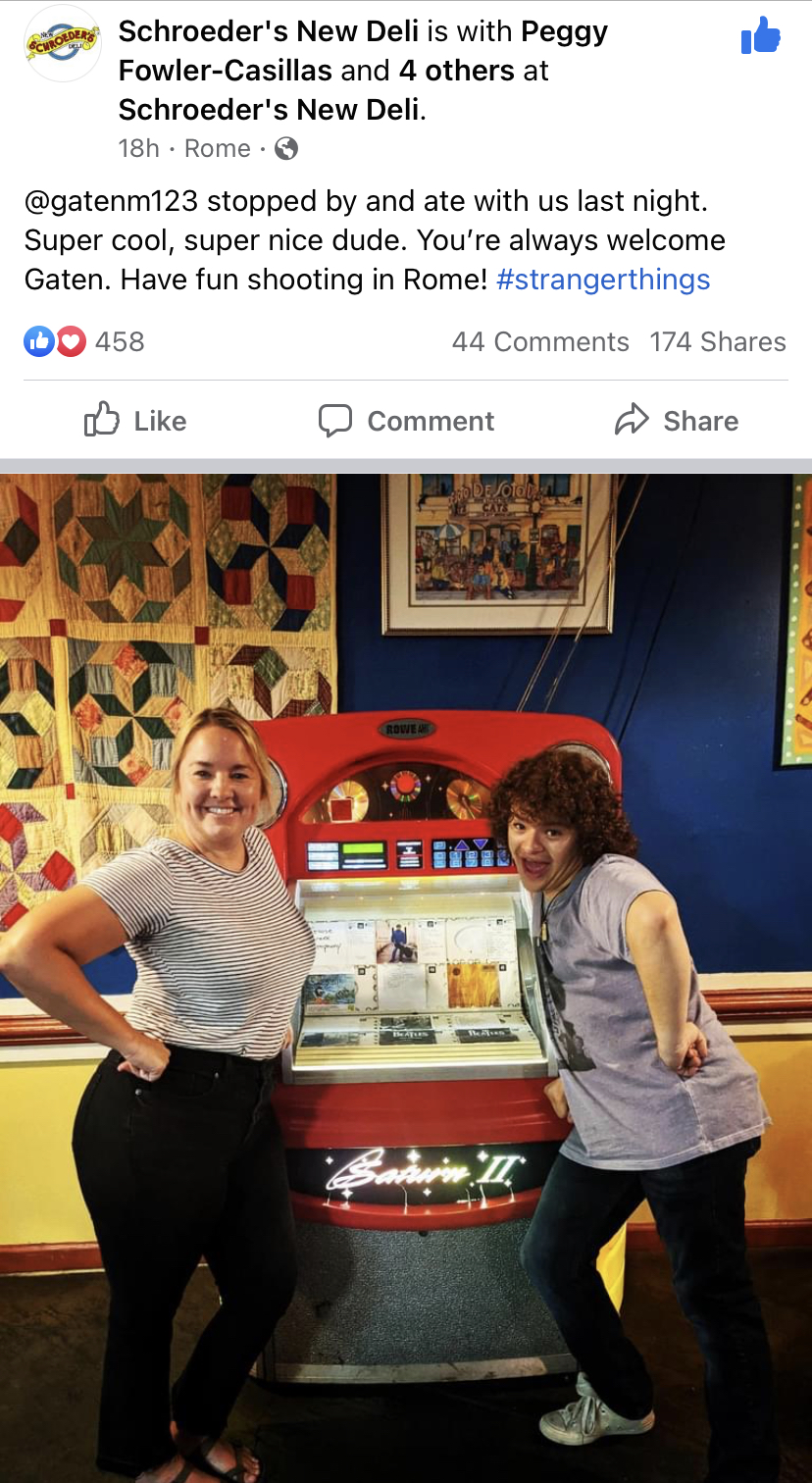 Netflix's Stranger Things has resumed its filming in Rome, and some of the stars from the show are checking out local places.
Actor Gaetano John "Gaten" Matarazzo III who plays Dustin Henderson on the series enjoyed dinner at Schroder's New Deli Wednesday evening.
The series began filming in Rome in March 2020 just before the COVID pandemic at the Claremont House on East Second Avenue.
Film crews recently transformed the Claremont House on Second Avenue into an abandoned property to complete the filming.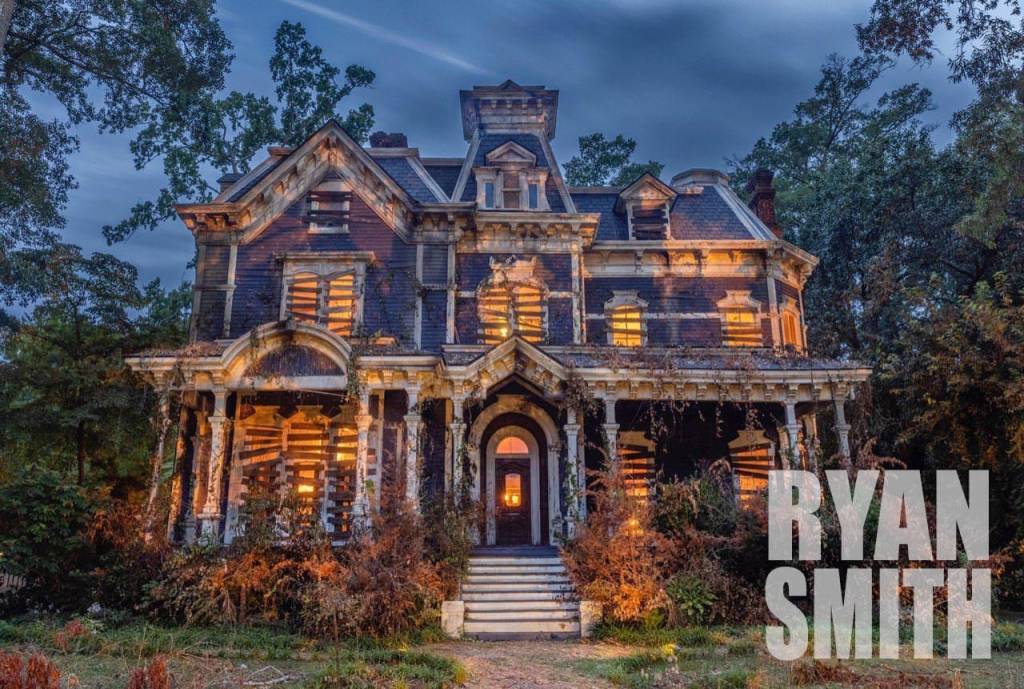 Georgia's Rome offers a wealth of filming locations. From an intact Victorian Era district in the city of Rome, to rolling hills and rivers, to a wide diversity of urban and rural structures.
Some of the other projects filmed in Rome:
Television
RoadTrip Masters – Discovery Channel, 2018
Price of Duty – Oxygen Network, 2018
Brockmire – Funny or Die Productions, 2018
Hap & Leonard – Sundance TV, 2017
If Loving You is Wrong – Tyler Perry Studios, 2016
Ford Motor Company (commercial), 2016
The Originals – Bonanza Productions, CW Network, 2016
Honda – Key Technology Commercial, 2016
Constantine– (TV Series) NBC/DC Comics, Warner Bros. Television, 2015
Kingmakers – (TV movie pilot) ABC Studios/Disney, 2015
If Loving You is Wrong – Oprah Winfrey Network, 2014
The Following – (Series pilot) Bonanza Productions, Fox Network, 2013
House Hunters – 2012
Good Eats – Food Network: Water Works I, 2006
Ford Motor Company (commercial), 2000
Filmography
Black Widow-2021
The Mule – Warner Bros., 2018
Brockmire starring Hank Azaria, 2018
Megan Leavey – Bleecker Street Media, 2017
The Divergent Series: Allegiant – Part 1- Lionsgate, 2015
Freedom: Malek Jindali (Syrian-American composer, Music Video), 2014
The System – 2014
Blind Tiger: The Legend of Bell Tree Smith, 2014
Need for Speed – Dreamworks, 2014
Identity Thief – Universal Pictures, 2013
Butch Walker: Out of Focus (Documentary), 2013
Revenge of the Sandman, 2013
All Hallows Evil: Lord of the Harvest, 2013
Der Gries (Short film), 2010
Death Awaits (Short film), 2009
Lonely Love, 2009
The Other Half (Short film), 2009
Lynch Mob, 2009
Dance of the Dead, 2008
Dangerous Calling, 2008
Golgotha, 2008
Apparition Point, 2007
Freelance, 2007
Capitalism Rocks (Short film), 2006
The Bread Squeezer (Short film), 2006
Dark Remains, 2006
Big Red: The Ghost of Floyd County Prison (Documentary), 2006
The Derby Stallion, 2005
Sugar Creek Gang: Swamp Robber (Series), 2004
Sweet Home Alabama, Touchstone Pictures, 2002
The Substitute, 2001
Remember the Titans – Jerry Bruckheimer Films/Disney, 2000
Class of '61, 1992
Dutch – Twentieth Century Fox, 1991
Perfect Harmony (TV Movie) – Walt Disney TV, 1990
The Mosquito Coast – Warner Bros., 1986
The Baron, 1984
The Double McGuffin – Mulberry Square Productions, 1979
King Cotton (Documentary), 1910