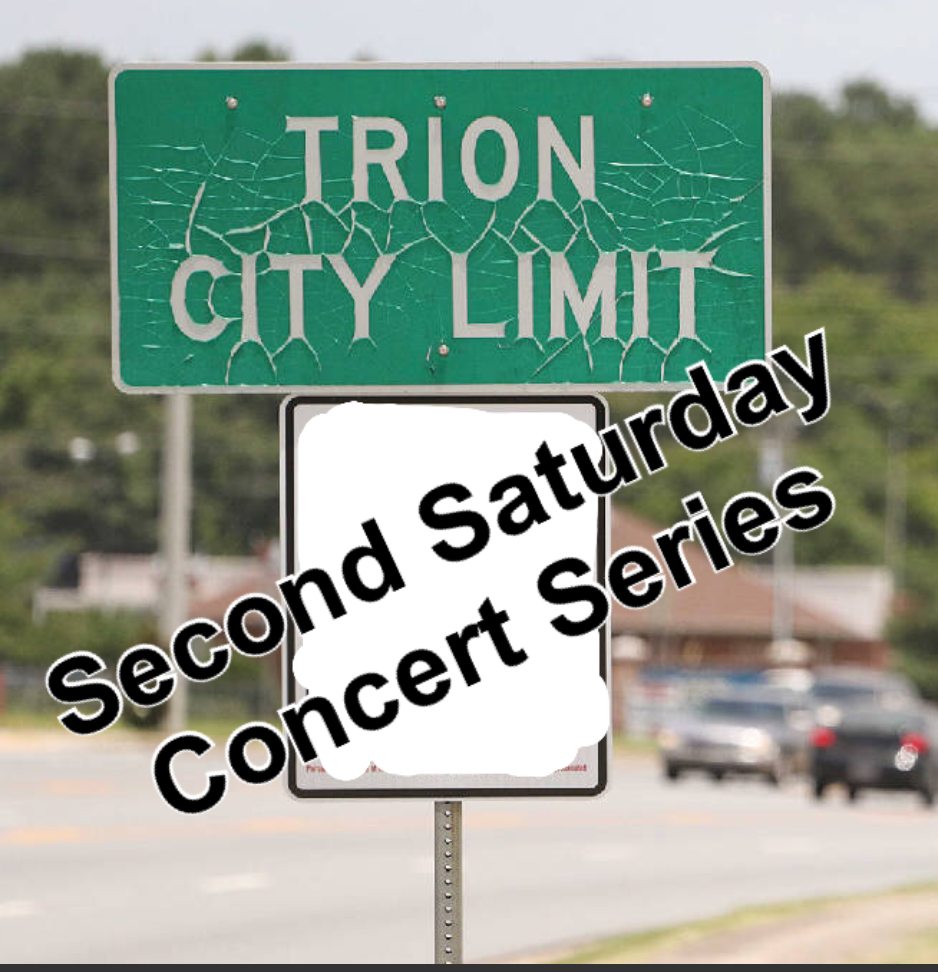 Mark your calendars for the Second Saturday Concert Series in Trion, Georgia. The free concert series is presented by Town of Trion and 1689 Entertainment Group.

This year's lineup includes:
April 14th – Whiskey Dixie (Southern Rock)
May 12th – Kyle Coulahan (Country)
June 9th – DVBC (Praise & Worship)
July 14th – Kevin Allen (Top 40, Soul and R&B)
August 11th – TBD (Bluegrass)
Trion Denim Days will be Saturday September 8th.