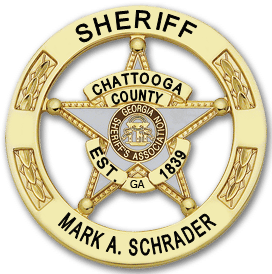 The Chattooga County Sheriff's Office is currently accepting applications for the position of deputy sheriff. The office currently has openings for full and part time. The full time positions are for the patrol division and the part-time positions are for both patrol and court services division.
Individuals should possess a peace officer certification from the Georgia Peace Officer Standards and Training Council. Chattooga County and the Sheriff's Office are equal opportunity employers.
Applications may be picked up and returned to the front office located at 35 West Washington Street Summerville, Georgia.
Current part-time hourly pay is $13.52 – $14.08 based on experience.
Current full-time pay starts at $13.52 – $14.64 based on experience. Other benefits will be discussed in person.