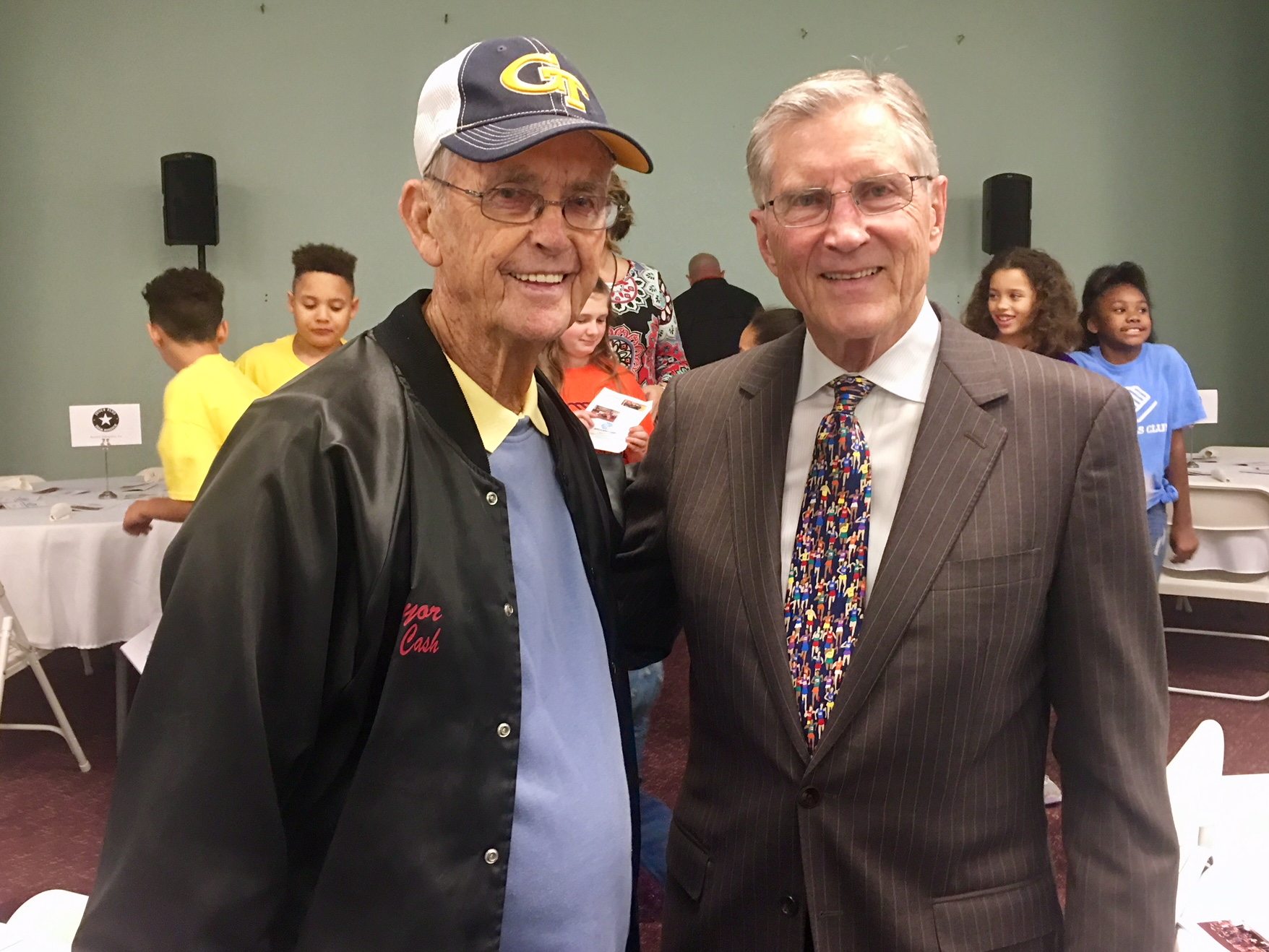 The Chattooga County Boys and Girls Club held their annual Champions for Children luncheon on March 1. Bill Curry was the featured speaker.

For more than 40 years, Bill Curry's inspirational messages have mesmerized audiences. Using a commanding, passionate, and often humorous delivery, he connects with each listener, leaving a profound impression every time he speaks. Curry had an an old-school message he delivered with contemporary flair to the crowd of Chattooga County residents, business owners and students.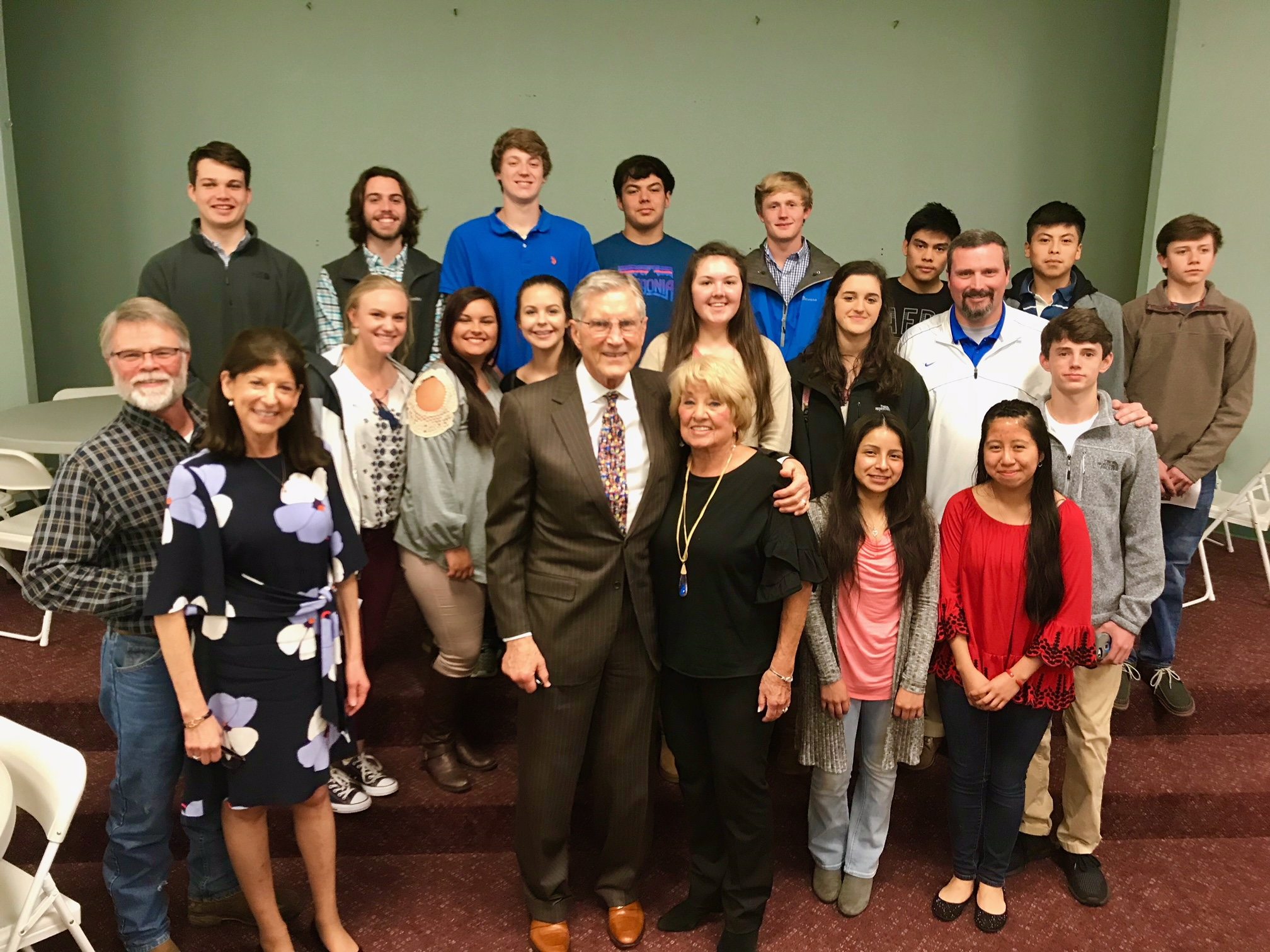 Curry was a two-time Super Bowl Champion and played in two NFL Pro Bowls. As an NCAA coach, he was named National Coach of the Year at Alabama and later became the first head football coach ever at Georgia State. As an ESPN commentator, he regularly shared his thoughts with a worldwide audience of millions. Curry spoke to the crowd about discipline and success, his life experience is proof-positive of the effectiveness of his methods and everyone in the audience listened intently.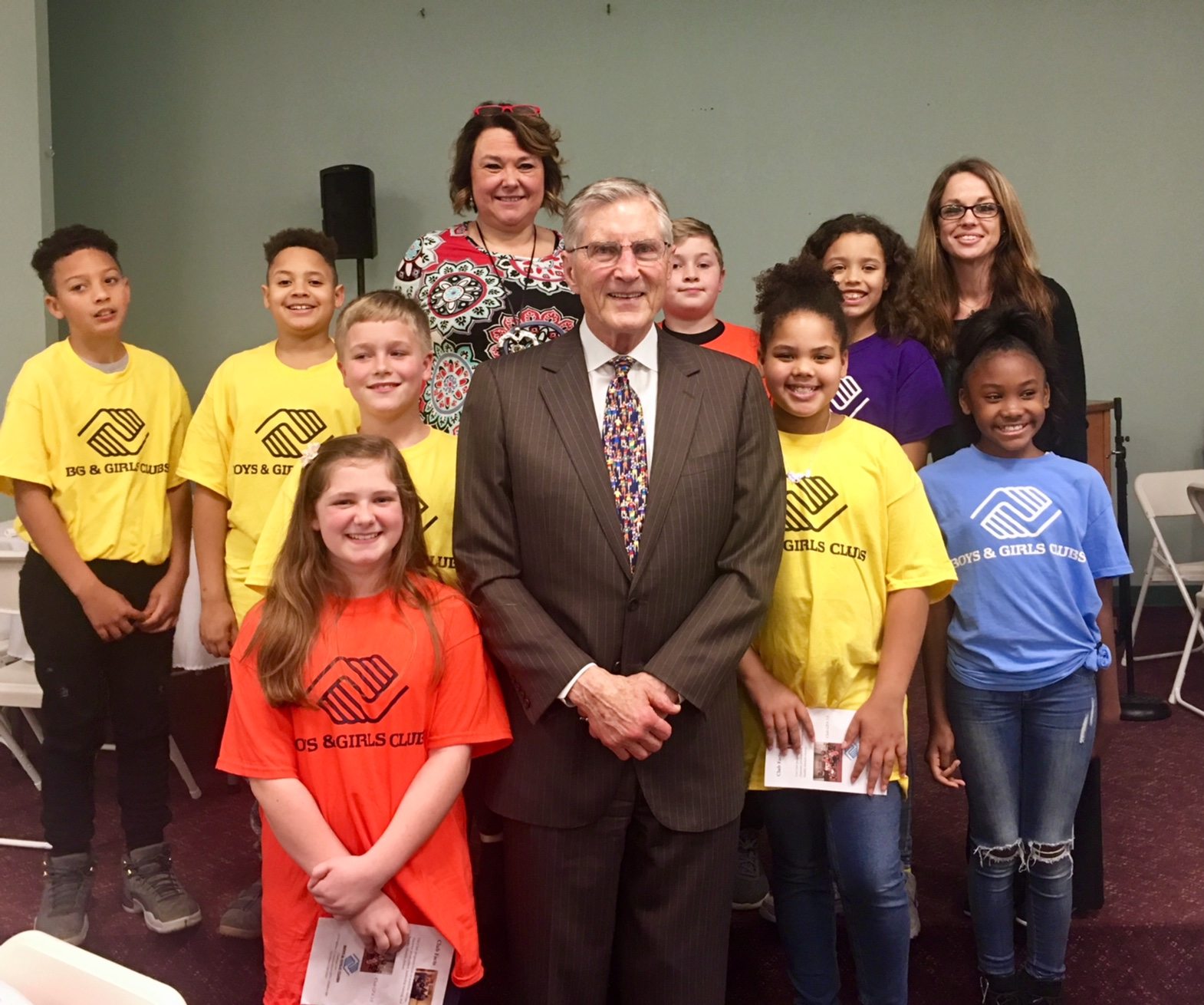 The Player
As a player, Bill learned the game from such legendary masters as Bobby Dodd, Vince Lombardi, and Don Shula. He snapped the ball to a who's who list of quarterbacks, including Bart Starr, Johnny Unitas, and Billy Lothridge. He was a two-time Pro Bowl center and a three-time NFL Champion, including victories in Super Bowls I and V.
The Coach
As a coach, Bill restored the Georgia Tech Yellow Jackets to national prominence. At the University of Alabama, where he was named Bobby Dodd National Coach of the Year, Bill led the Tide to an SEC Championship and to berths in the Hall of Fame Bowl, the Sun Bowl, and the Sugar Bowl. At Kentucky, Bill led his Wildcats to their first bowl game in nearly a decade. In 2008, Bill became the first head coach at Georgia State, who played its inaugural season in 2010. Bill's honors and awards include the 2007 Amos Alonzo Stagg Award, given for his lifetime work advancing the best interests of football; the 2008 Gerald R. Ford Legends Center Award, given for his lifetime of outstanding contributions, both within and outside the game of football; and the 2012 Intellectual Property Legends Award, presented for significant contribution in the field of Intellectual Property and significant impact upon one's peers and community.
The Leader
As a leader, Bill served as President of the National Football League Players Association during one of the most tumultuous periods in NFL history. He was later the Chief Operating Officer for the National Consortium for Academics & Sports. From 2006 to 2008 Bill served as the Executive Director of the leadership initiative at The Baylor School in Tennessee. Bill's counsel is treasured throughout the country by businesses and other organizations attempting to cultivate leaders from within their ranks.
The Analyst
As an analyst and on-air personality for ESPN, Bill was the broadcast equivalent of comfort food. There was nothing better for the true football fan – no surer source for that indescribable feeling of satisfaction and contentment, and, indeed, that all was right in the world of college football – than settling into a plush easy chair on Saturday night and hearing that unmistakable voice analyzing . . . teaching . . . but never pandering.
The Author
In 1977, with dear friend and muse George Plimpton, Bill wrote his first book: "One More July – A Football Dialogue." In 2008, Bill's next book – "Ten Men You Meet in the Huddle" – was released by ESPN books and was immediately praised by author Pat Conroy as the best book ever about the NFL.
The Husband, Father, And Grandfather
As a husband, he has somehow managed – through 35 moves and more than fifty years of marriage – to hang onto to his brilliant and beautiful wife Carolyn, who was Bill's grade school sweetheart. In Bill Jr. and Kristin, Bill has two incredibly accomplished and successful children. And, in grandchildren Alex, Elliot, Evelyn, Claire, Brett, Jack and Jamie, Bill has the most promising generation yet of the Curry family.
The Man
Pete Wellborn, Bill's former player, describes Bill as follows: "Most importantly, as a human being, Bill has touched countless lives. To the thousands of athletes whom he has coached, Bill has been a mentor, advisor, father-figure, role model, philanthropist, and, in short, pretty much every other descriptive term one can think of that describes a person who improves and enriches the lives of everyone he touches.
In short, to be around Bill is to become a better person."