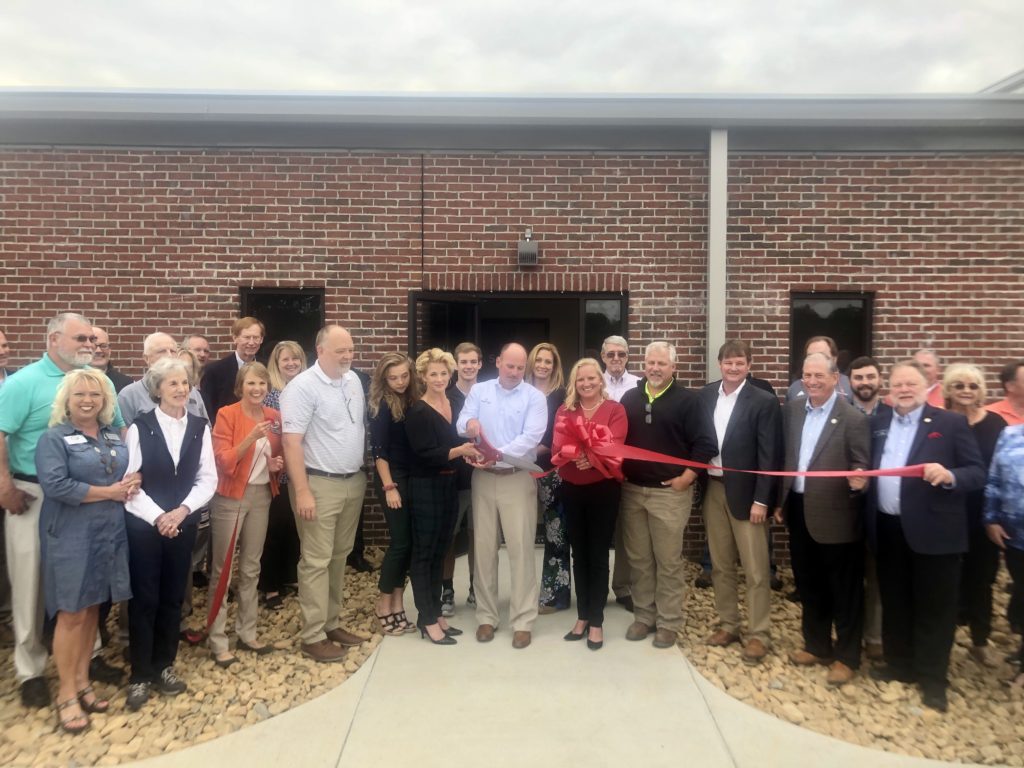 Quick Start Announces Training Initiative for Dixie Specialty Fibers
Dixie Specialty Fibers recently announced a training partnership with Georgia Quick Start and Georgia Northwestern Technical College. Dixie Specialty Fibers, Inc. will produce fine denier quality yarn products for the carpet and rug industry. Dixie Specialty Fibers completed the construction of its 125,000-square-foot facility in the Trion Industrial Park in February of this year and began production in April. Key to this project is Dixie's state-of-the-art microfiber manufacturing equipment including the first ever Partially Oriented Yarn (POY) extruder of its kind in operation in the United States.
"Dixie Specialty Fibers is bringing 100 new jobs to the Chattooga County area and Georgia Quick Start is pleased to play a role in the success of the business and the community," said Jackie Rohosky, deputy commissioner of Georgia Quick Start, which is part of the Technical College System of Georgia.
"This facility shows manufacturers want to do business in Georgia." To facilitate this project, Georgia Quick Start performed a project study with the specialized equipment manufacturers in Remscheid, Germany, in late 2018. The training agreement is based on the company's commitment to provide approximately 100 new jobs in the Chattooga County area. Quick Start will be designing and developing training material and simulation, as well as providing instructors for the classes.
The training program involves three distinct partners: Dixie Specialty Fibers, Georgia Northwestern Technical College and Georgia Quick Start. Each partner will be responsible for the successful completion of the program. The partnership will not end when the Quick Start training is completed.
Georgia Northwestern Technical College will be available to assist Dixie Specialty Fibers' ongoing training programs, with a focus on providing a continuous pipeline of qualified workers for the facility.
"Georgia Northwestern Technical College is truly part of the fabric of this community," said Dr. Heidi Popham, president of Georgia Northwestern Technical College. "We look forward to working with Dixie Specialty Fibers to help train its workforce and ensure local residents have the skills they need to be successful here."
About Quick Start
Quick Start is Georgia's internationally acclaimed economic development program that provides customized workforce training at no cost to qualified new, expanding and existing businesses in Georgia. Since 1967, Quick Start has trained more than 1.25 million Georgians through nearly 7,000 projects.
About Dixie Specialty Fibers
Dixie Specialty Fibers, Inc. is part of Dixie Companies which also includes Dixie Dye and Dixie Color. Dixie Specialty Fibers expands Dixie Companies product line with polyester fine denier microfiber for use in bathmats, area rugs and carpet.
About Georgia Northwestern Technical College
Georgia Northwestern Technical College provides quality technical education and workforce development opportunities throughout northwest Georgia, including Catoosa, Chattooga, Dade, Floyd, Gordon, Murray, Polk, Walker and Whitfield counties.