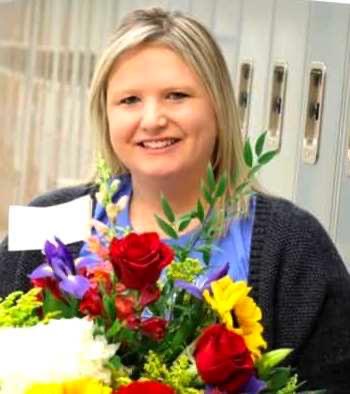 Mrs. Lori McWhorter age 42 of Trion, GA passed away Friday, September 29, 2023 from injuries received in an automobile accident.


Mrs. McWhorter was born May 18, 1981 in Rome, GA to Nolan and Rachel Sparks Crisp. She was an educator at LaFayette High School.
Mrs. McWhorter is preceded in death by her grandparents, Len Earl and Rachel Sparks, and William "Cherry" and Pauline Crisp.
Survivors include her loving husband Anthony McWhorter; sons William and Owen McWhorter; parents, Nolan and Rachel Sparks Crisp; sister, Misty (Robert) McQuese; nieces & nephews, Noah, Eli, and Ava Grace McQuese, Shane Tucker, Heather Roberts, Ben McWhorter, Tyson McWhorter, and Hampton McWhorter; and great-nieces, Hannah Stewart, Rayne McWhorter, and Jolie McWhorter.
Funeral services to celebrate the life of Mrs. McWhorter will take place at 4:00 PM Wednesday, October 4 at Pennville Church of Christ with Min. Robbie Eversole officiating. Interment will follow at West Hill Cemetery with Noah McQuese, Eli McQuese, Alan Mann, Richie McWhorter, Tracy McWhorter, and Shane Tucker serving as active pallbearers. Honorary pallbearers will be the LaFayette High School FBLA, The Trion High School 1997 – 1999 Girls Softball Team, and the current Trion High School Football Team.
Mrs. McWhorter will lie in state at the church and the family will receive friends Wednesday from 2:00 until the service hour.
In lieu of flowers the family respectfully requests memorial donations be made to the LaFayette High School FBLA.
To share your condolences with the family online, please visit the funeral home website at www.masonfuneralhome.com.
Arrangements are provided by Mason Funeral Home, Summerville, GA.