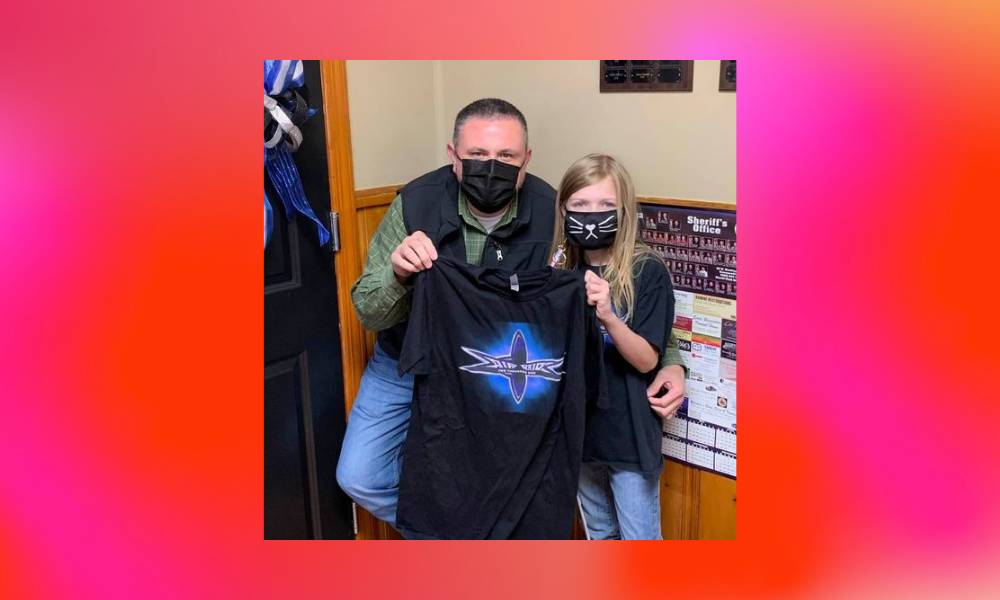 Miss Perri Parris is only 9-years-old, but she wanted to find a way to help out families in need this Christmas season. Perri is a 3rd grader at Trion Elementary School.

To help others she sold "Air Parris" wrestling shirts and accepted donations. She was able to raise $400 and took the money to Chattooga County Sheriff, Mark Schrader.
She said, "2020 has been a crazy year and I just wanted to help people feel better for Christmas"
Sheriff Schrader posted the following comment on his social media account: "A very special "Thank you" to Perri Parris who brought $400.00 by the Sheriffs Office today to help a family in need for Christmas. Perri collected the money with the help of her parents, and a few private donations, by selling "Air Parris" t-shirts on their online store at prowrestlingtees.com. Perri decided she wanted the profit to help someone in need. She started in June, selling the t-shirt pictured which is to take on the old WCW logo. Perri has already started saving for next year where she hopes she can help more!! Thank you again Perri for your kindness and love for others!! -Sheriff Mark A. Schrader
Perri loves reading, playing, and talking with her friends. She enjoys drawing and painting. She is the daughter of Frank and Suzie, and big sister of Piper.