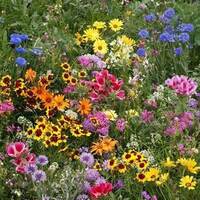 Mrs. Kay Hamby, age 61 of the Mountain View Community, Trion, passed away Saturday, May 8, 2021 at the Floyd Medical Center.

Mrs. Hamby was born in Summerville, Georgia on November 2, 1959, daughter of the late Raymond Phillips and Ethel Mae Murdock Grant.  She loved animals and going to yard sales and flea markets, but her favorite activity was spending time with her family and grandchildren.  In addition to her parents, Mrs. Hamby was preceded in death by sisters, Ruth Hamby and Rachel Ashworth; and brothers, Benny Matney and Jackie Matney.
Mrs. Hamby is survived by her longtime companion, Jimmy Ray Sills; children, Mary Kay Hines, Amanda Hotalen, April Hotalen, Debera Hotalen, Dewey Padgett, Tony Hotalen and William Hotalen; brother, Ray Cundiff; 10 grandchildren; 1 great grandchild and a number of nieces and nephews.
Graveside and Interment Services for Mrs. Hamby will be held Wednesday, May 12, 2021 at 12:00 Noon in the Chapel Hill Cemetery with Rev. Kevin Norton officiating.
Pallbearers will be Paul Laney, Daniel Laney, Kebo Smith, Jason Morgan, Tyler Shamlee and Joe Robertson.
Mrs. Hamby will be in state at the Coffman Funeral Home, where the family will receive friends Tuesday evening from 6:00 until 8:00 P.M.
The family of Mrs. Hamby asks that anyone attending the services, to please follow the CDC guidelines as it pertains to social distancing, social gatherings and facemasks.
Coffman Funeral Home, Petitt Chapel is honored to be serving the family of Mrs. Kay Hamby.  Please visit www.coffmanfh.net to sign our online guestbook and post condolences.