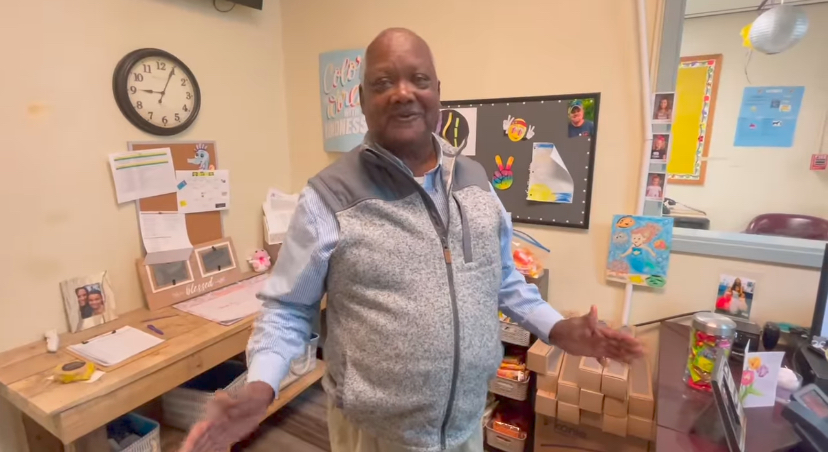 Mr. Henry Lee Covington, age 77, of Menlo, GA, died Monday, June 12, 2023, at U.A.B. Hospital in Birmingham.

Mr. Covington was born January 25, 1946, in Menlo, GA, son of the late Will Henry and Delia Hudgins Covington.  He was employed with Menlo School for 37 years where he currently served as the head custodian.  He was the smiling face that greeted each and every child that came through the doors at Menlo.
In addition to his parents, Mr. Covington was preceded in death by his brothers, Will Covington, Jr., Lee Mosteller, John Calvin Hudgins, Jeff Franklin Covington; sisters, Annie B. Coleman, Pauleen Evans, and Mary Perry; and special family members, Neil Bowman, Sr. and Alice Bowman.
Survivors include his brother, George W. Covington; special family members, Shanne (Yogi) Hegwood, Donna (Greg) Koonce; grandchildren, Nicole (Dustin) Rosser, Corey Dyer, Gabby Dyer, Nathan (Halle) Hegwood, Natalie (David) Fletcher, Billy (Grace) Hegwood, Matthew (Selena) Martin, Tripp Marks, and Tori Wyatt; special great-grandchildren, Lily Grace Green, Jeremiah Dyer, Zion Morrison, Jordan Morrison, Freya Rosser, Isaiah Dyer, Callie Fletcher, Evan Fletcher, Scarlette Hegwood, Charlie Hegwood, Tripp Parra; as well as all of the special kids that ever attended or currently attend Menlo School and all of the Menlo School employees.
Funeral services for Mr. Covington will be held at 5:00 P.M. Thursday, June 15, 2023, from the Mason Funeral Home Chapel with Rev. Jake Morrison and Rev. Jason Lee officiating.
Mr. Covington will be in state at Mason Funeral Home and the family will receive friends from 2:00 P.M. until the hour of service on Thursday.
In lieu of flowers, the family respectfully requests donations be made in his memory to United Community Bank where the Henry Covington Memorial Scholarship Fund is being established.