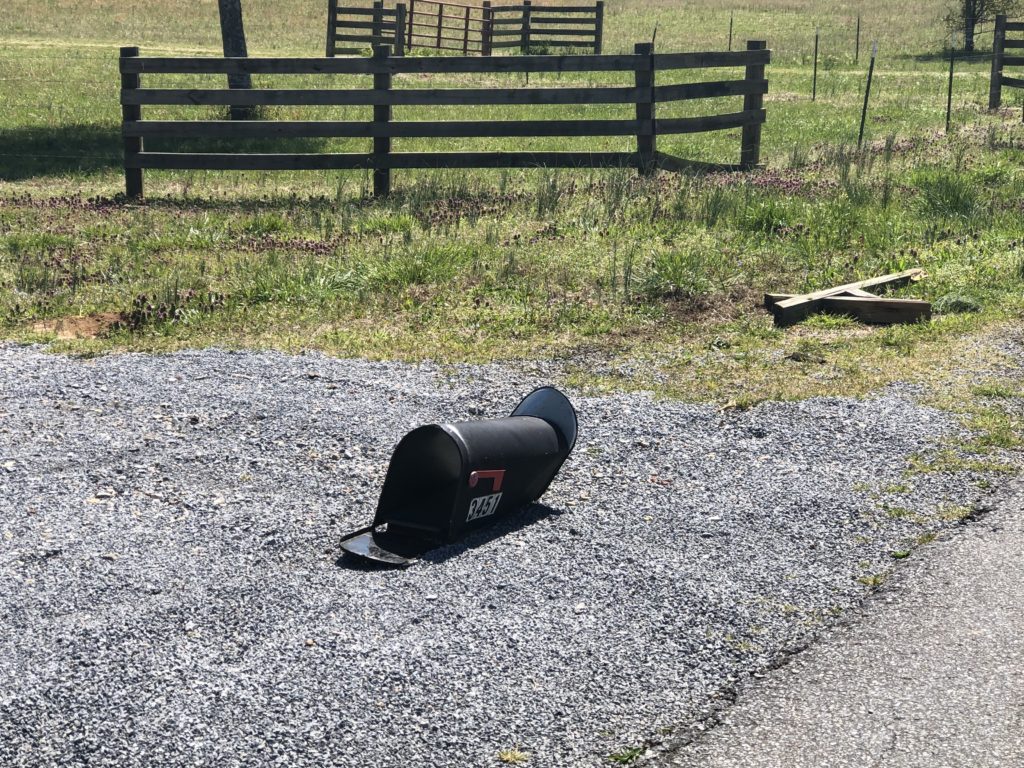 Several mailboxes in the Silver Hill area were destroyed in an apparent vandalism spree. Boxes and posts from both sides of the road were damaged or completely destroyed approximately 2.5 to three miles down Silver Hill Road off Highway 27.

At least half a dozen boxes and posts were targeted sometime in the early morning hours of Wednesday, March 27th. Sheriff officials are investigating the matter.
Mailboxes are considered federal property, and federal law (Title 18, United States Code, Section 1705), makes it a crime to vandalize them (or to injure, deface or destroy any mail deposited in them). Violators can be fined up to $250,000, or imprisoned for up to three years, for each act of vandalism.