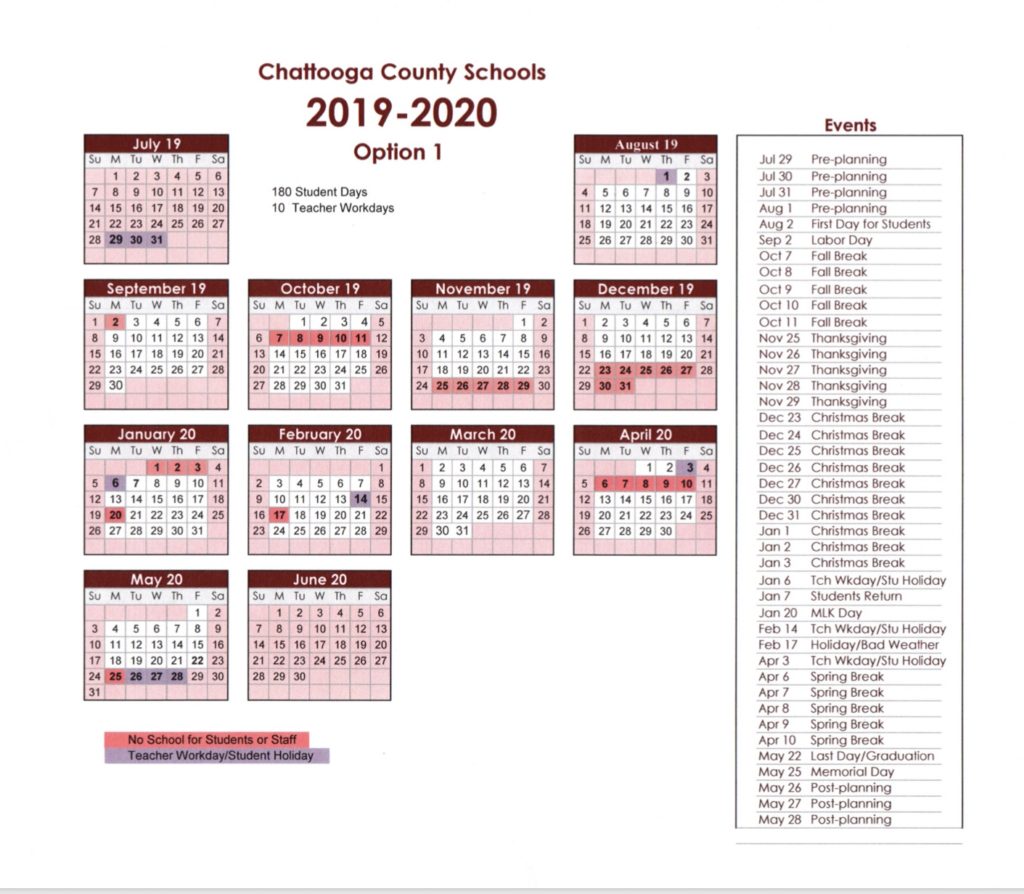 Chattooga County School System Assistant Superintendent Jared Hosmer has released four calendar proposals for the 2019-2020 school year.

In an email from the Superintendent's Office, Mr. Hosmer directed the staffs of each school to review the four proposals and provide feedback. "I would ask that you organize the feedback you receive from your staff and send it to me. If you have a completely different proposal from your school, you may send me that also. Please make sure everyone understands that total agreement on a calendar is highly unlikely; however, we must try to come to a consensus. I will take the feedback that you send me and put together the best fit for all. Please have your feedback/proposal to me by Friday the 29th at 3:00pm. During Spring Break,  I will put together the best calendar based on all feedback."
Proposed hours will be as follows:
Students–8:00-3:00
Teachers–7:30-3:30
Para Pros–7:00-3:00 or 7:30-3:30 (Principal Discretion)
School Secretaries–7:00-3:00 or 7:30-3:30 (Must be Staggered)
Nurses–7:30-3:30
Hosmer went on to say that the four proposals will be posted on the school's District homepage soon.