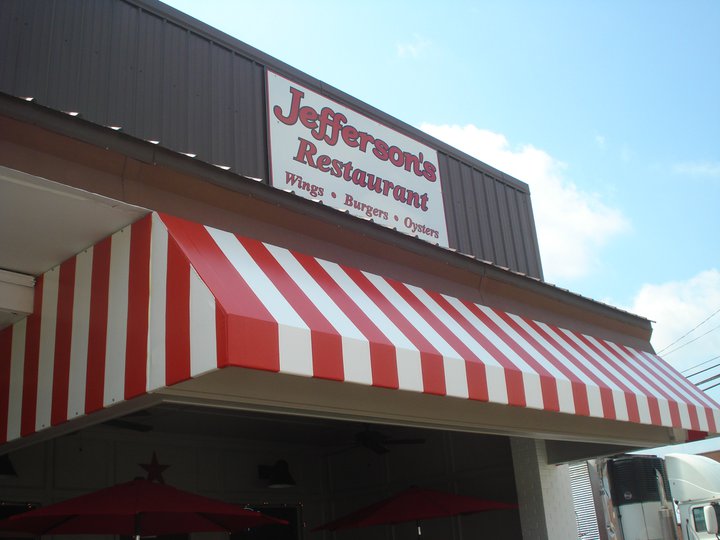 Eight years ago, Patti Grindstaff opened a Jefferson's franchise in Summerville, Georgia, and Jefferson's was an instant hit.

Over the years Jefferson's has became a place for the community to gather and enjoy sports, good food and good company. The menu features wings, burgers and oysters and the restaurant is known for $1 bills hanging along the walls and ceilings. Diners are invited to write messages on the bills as other diners enjoy the messages left behind.
Patti has decided the time has come to sell the restaurant, Beth Kingsolver will be taking over ownership of the restaurant on November 1st.
"My husband (Todd) and I had always talked about buying a Jeffersons one day because we met at a Jeffersons and enjoy the atmosphere. It's a fun place to eat and hangout," Beth said.
Initially, not a lot will change, according to Beth, "we think Patti has done a great job with the place and we just plan to build on that. All staff is staying on board and all menu items and menu pricing will remain the same."
Beth is a 32-year old mother of four children, Hayden (11), Whitten (6), Marris (4), and Becca (2). For the last seven years she have been a stay-at-home mother with her only work experience being in Journalism and as a waitress at a Jefferson's. "In college I worked directly for the founder of Jefferson's, Jeff Webb, so I feel like I am going into this with a good perspective on daily operations of Jefferson's. I look forward to getting to know the people of our county over a plate of hot wings and a basket of fried pickles!"
The Original Jefferson's Restaurant opened in Jacksonville, AL. on September 15, 1991 and Jefferson's was an immediate hit. People loved the huge juicy hand-pattied burgers (still do!), fresh gulf oysters and world famous delicious wings.
The chain restaurant now has 27 (headed toward 30) Jefferson's in Alabama, Georgia, Tennessee, Illinois, Missouri and Kansas.