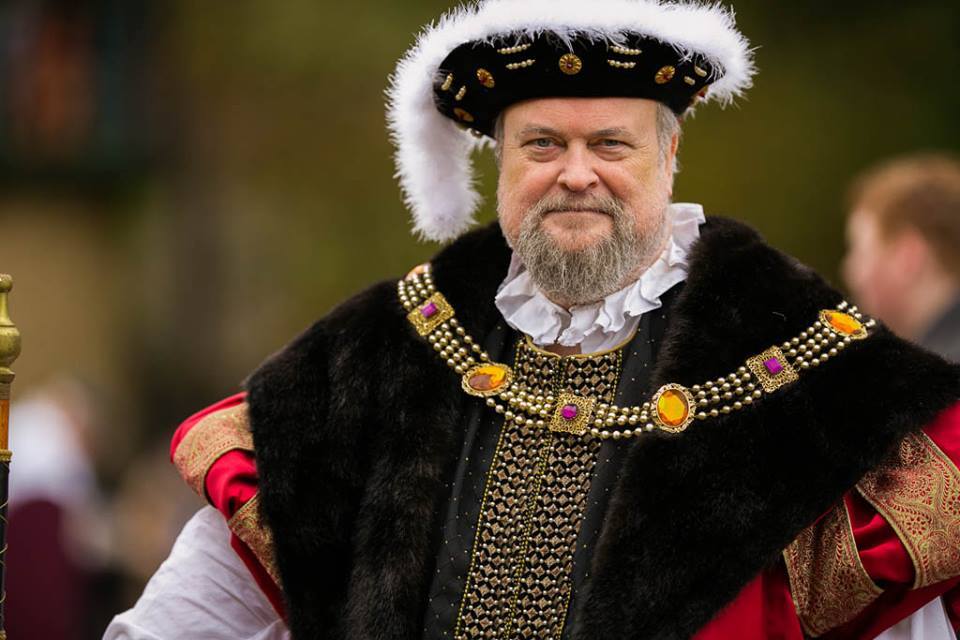 Royalty, fairies, pirates, and more will be found on the streets of Summerville, Georgia during the fifth annual Summerville Mini Renaissance Festival, scheduled for November 2. Festivities will kick off at 11:00 a.m. with an official welcome from "King Henry The VIII" in Summerville's J.R. "Dick" Dowdy Park.Merriment will run from Dowdy Park, along the railroad turntable, and to the Summerville Depot. This free communityevent will be held rain or shine.
The pageantry, artisans, and music of the traditional State Renaissance Festival will not be lacking at this event. Renaissance Performers from Georgia, Tennessee, and North Carolina will be on hand to delight festival goers with a magical experience on 4 different stage areas. Stage areas will be located throughout Dowdy Park, and at the historic Couey House. Event goers and spectators are encouraged to wear costumes to add more fun and excitement to the experience. The Renaissance Period would be 1300-1600. All ages will be delighted and amazed throughout the day, while enjoying live entertainment, shopping, art, games, and a feast fit for a king.


Over 34 live musical and special acts are scheduled throughout the day with new acts and activities added for the 2019 year. New interactive children's experience activities to be held in the Summerville Depot Freight Room include a KnightingCeremony by the King, Tea Party with Fairy Grandmother, and Tall Tales with the Troll King. Additional children's games will be available within the Dowdy Park area. Traditional favorite Renaissance acts and characters will return for another year of frolic and fun. Tipping the actors is highly encouraged.
Traditional Renaissance foods, such as turkey legs, jerky, and meat on a stick will be plentiful, as well as other tasty foods to tempt the taste buds of those attending. A multitude of over 35 artisans and crafters will be selling unique, handcrafted items and offering services such as hair braiding, face painting and more. Endless photo opportunities and fun for all ages and interests will also fill the day. To close out the festival, atraditional "Pub Sing" with fun and frolic from all entertainers will be held inside the Summerville Depot from 4:00 p.m.-5:00 p.m.
Train fans will enjoy the arrival of the Tennessee Valley Railroad Museum Passenger Train, scheduled to arrive at the depot at 1:00 p.m. A turning of the antique steam engine on the Summerville Turntable will follow the train arrival for spectators to enjoy.
Classic car enthusiasts will not want to miss the North Georgia Cruisers Cruise –In on East Washington Street. The Cruise-In is scheduled for 11:00 a.m. – 3:00 p.m. Owners of classic, muscle, and vintage vehicles are invited and encouraged to participate. Admission is free.