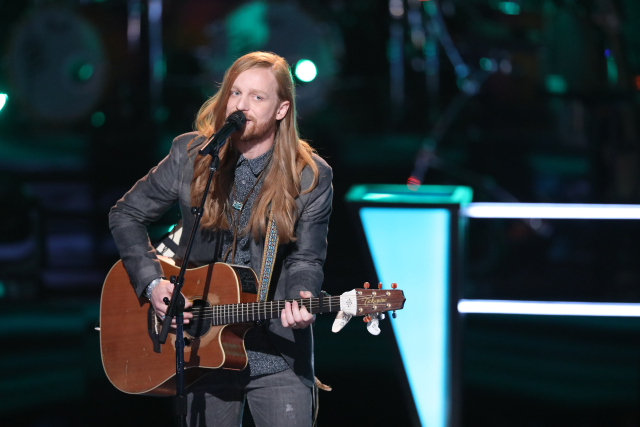 Jason Wilkes, a contestant on "The Voice" season 14, made it to the Knockout Rounds Monday night for Blake Shelton's team.


Jason Wilkes, was born in Cedartown, Georgia. He is a musician, singer and songwriter in the genre of Christian rock.
Wilkes has ties to Chattooga County, his wife Chelsey Ward Wilkes is originally from Menlo. Much of Chelsey's family remains in the Chattooga County area.
Wilkes made his debut on "The Voice" on March 6, 2018 as a blind audition contestant. He appeared in the fourth episode of Season 14. He performed "One Headlight" by The Wallflowers, and caused two out of four coaches to turn around; Adam Levine and Blake Shelton.
https://www.youtube.com/watch?v=hajCjaZcJgM
Upon being given the choice, he joined Team Blake Shelton. In the Battles Round, on the episode broadcast on March 26, 2018, he was paired with Blake Team teammate Jordan Kirkdorffer both singing "Nobody to Blame", a Chris Stapleton song.
https://www.youtube.com/watch?v=KX8oGBIt_-Y
Wilkes was picked by Blake to move on to the The Knockouts round. The Knockout Rounds features the Top 32 contestants.
At the end of the knockout rounds, the strongest members of each coach's roster proceed to the live stage shows.