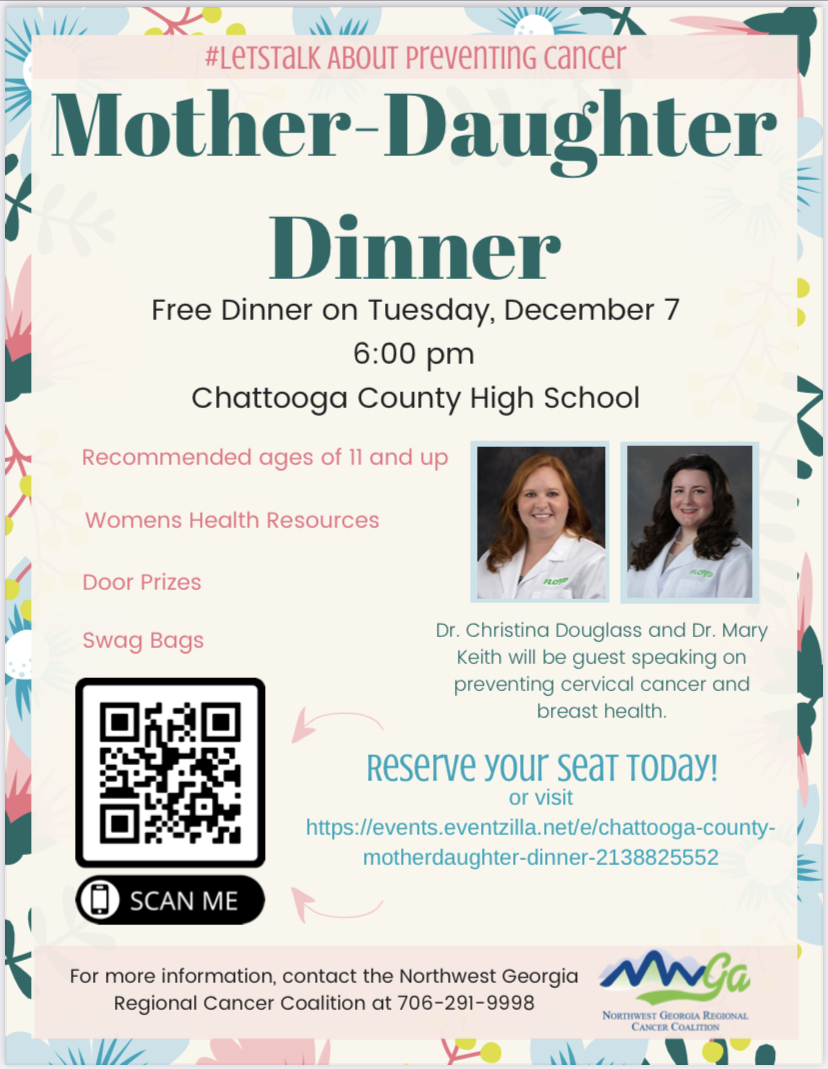 The Chattooga High School HOSA club and Northwest Georgia Regional Cancer Coalition are hosting a #LetsTalk About Preventing Cancer Mother-Daughter Dinner at Chattooga High School on December 7th at 6:00 p.m.
This FREE educational program offers a Mother-Daughter dinner and presentation designed to encourage open communication and discussion with families of middle and high school aged girls.
Dr. Douglass and Dr. Keith of Floyd Primary Care in Summerville, Ga. will present on "coming of age" issues, including the HPV vaccine, cervical and breast cancer early detection and prevention, PAP tests and breast health.
All community members are invited to attend.
The group asks that each participant use the QR code on the flyer to register for the event so they know how many to prepare for.