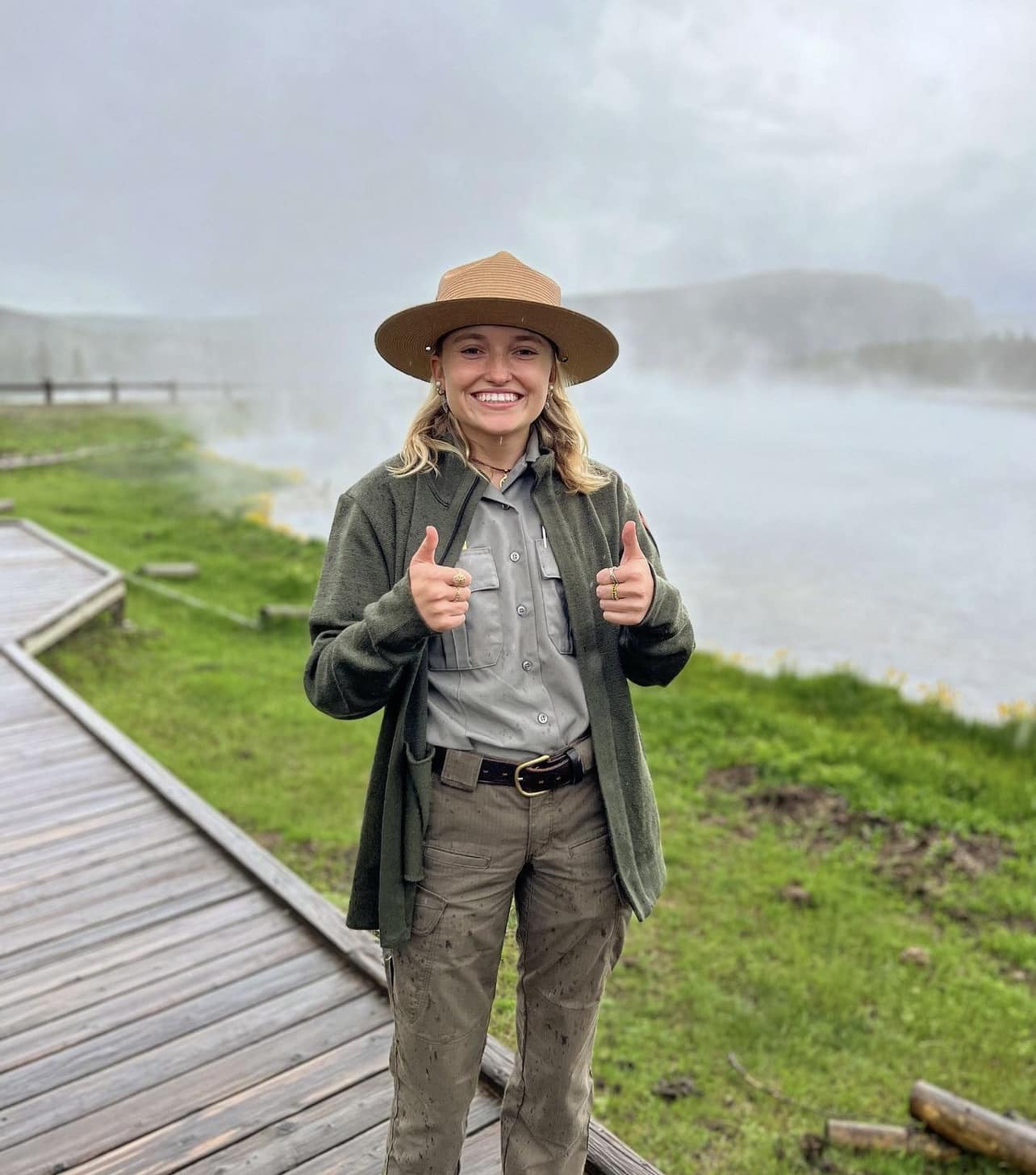 Emily DeBerry is spending her summer working at one of the coolest locations, Yellowstone National Park.

DeBerry works in the visitor services office. "I deal with lost and found items, answer phone calls and emails, give permits, help out at the front entrances, and help monitor filming for documentaries," DeBerry said.
"I found the job because I have always been interested in being outside and helping preserve wildlife," DeBerry said.  "Last summer I worked at Little River Canyon and I knew this summer I wanted to go somewhere where I could get some new experiences so, I applied for a few different parks and that's how I ended up at Yellowstone National Park!"
DeBerry is a Chattooga High School Class of 2020 graduate. She is currently a senior at Young Harris College where she works on campus with the Outdoor Adventures program. She will graduate in May with a double major: Outdoor Studies and Sports and Recreation Studies Minor in Art.
"I found my love for the outdoors from growing up on a farm," DeBerry said. "I love learning about medicinal plants, animals, and bugs! I feel as if there is so many things that people look over and I love appreciating the small things."