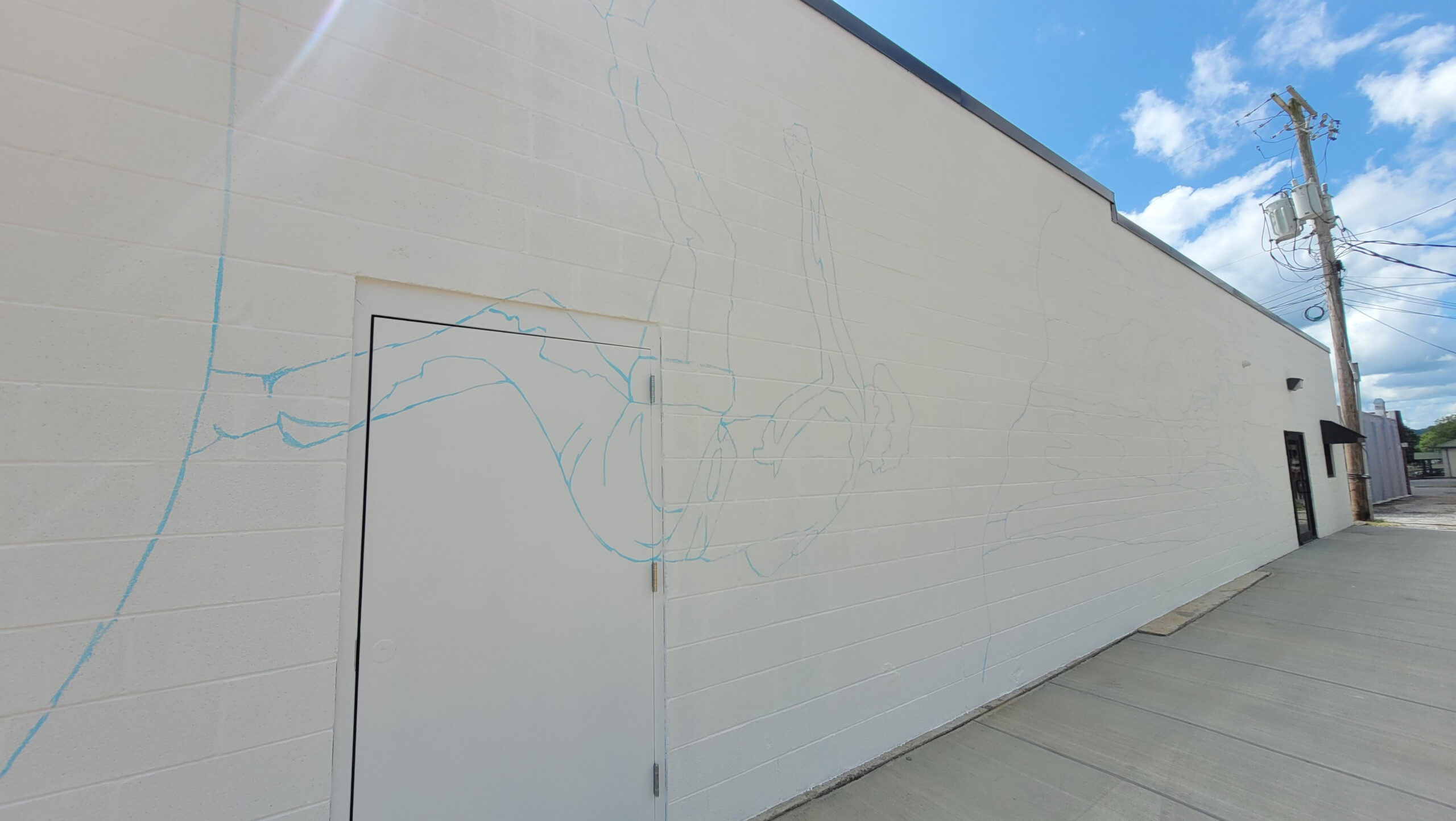 Look closely and you can see the outline of a man climbing a rock on the side of Courthouse Annex II in LaFayette. Soon, that outline will be bright with color as artist Jonathan Bidwell transforms this concrete block wall into a magnificent mural.

The project, over a year in the making, will feature three tourism-centric scenes. Along with a rock climber and kayaker, visitors will have an opportunity to insert themselves into a picturesque waterfall. The Walker Rocks logo will serve as centerpiece to tie the three scenes together.
The Walker County Tourism Committee had been searching for a location to take on a mural project when members learned the annex building would be renovated and reopened last year. The county volunteered the project space and the committee sought proposals from artists across the southeast. Bidwell, who has a studio in Rossville, beat out ten other artists for the project. He was selected for his vision, as well as style and creativity.
Funding for the mural project comes from hotel-motel taxes paid by visitors when they stay in Walker County.
The transformation may take up to two months to complete. The public is invited to drop by and watch the project unfold along E Villanow Street or follow along online on the Walker Rocks facebook page.