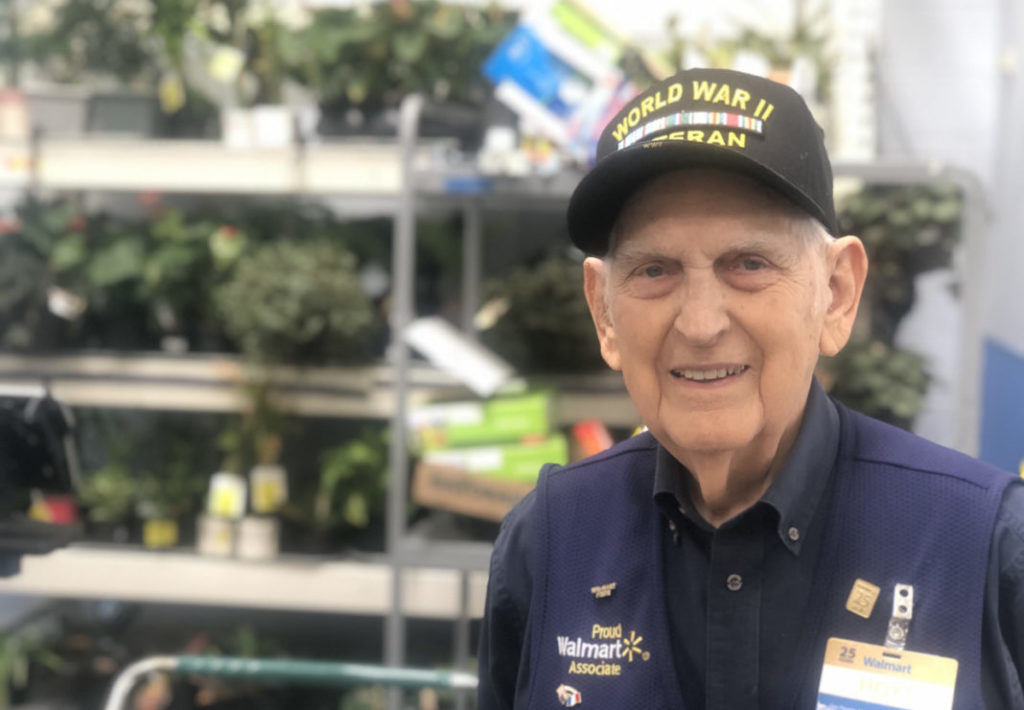 At Redmond Hospital surrounded by his loving family, Mr. Hoyt Williams walked into eternity Wednesday afternoon.
Mr. Hoyt had been battling some illnesses, including cancer and at the age of 98 the family was told there was nothing medically that could be done to treat it. He wasn't strong enough for surgery or other invasive treatments and was too weak to be transferred back home.
Mr. Hoyt was everyone's buddy. His popularity spanned every generation from the pushing 100 crowd to the 10 years and under.
As a Walmart greeter, he knew us all. "Hello Buddy," was the way he greeted members of his community and his customers became extended family. We all knew Mr. Hoyt was our friend.
On November 9, 1923 Hoyt Williams was born in Trion, Georgia. His secret to living a long life is to work every day, as soon as he was able to work he went to work as a paper route boy and continued working for the next nine decades.
He graduated Trion High School in 1942, and later  joined the Army to serve in World War II.
Mr. Hoyt served as an Army engineer in both the European and South Pacific Campaigns of World War II, serving in both campaigns was rare. He arrived in Normandy D-Day+18, he was twenty years old. Within three months, the northern part of France was liberated and soldiers were preparing to enter Germany.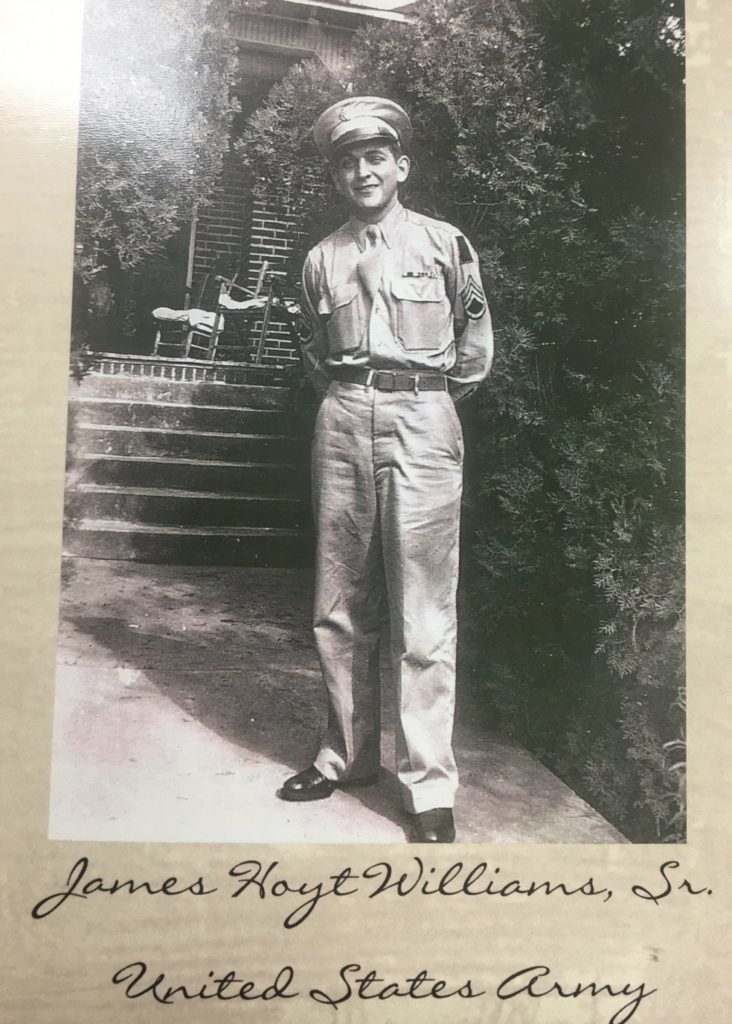 Sgt. Williams served from 1943-1945. He served as part of an engineering company attached to the 1st Army Headquarters Division. He served tours in the European theater, he served in England, France, Belgium, Germany and other tours. He always liked to point out in Belgium he was given rubber boots to help keep his feet dry in the snow, all these years later he was still thankful for those rubber boots.
After the European tours he was sent to the Pacific side, he was sent to the Philippine Islands.
It took 75 years, but Mr. Hoyt finally received his medals and recognitions for his service to the United States during the war.
U.S. Army Technical Sergeant James Hoyt Williams was presented with the European-African-Middle East Campaign Medal with Silver Star Attachment, the Asiatic Pacific Campaign Medal, the Sharpshooter Badge and Rifle Bar, the Marksman Badge and Carbine Bar, the Honorable Service Lapel Button WWII, a WWII Victory Medal and Good Conduct Medal on June 26, 2020 at the age of 96.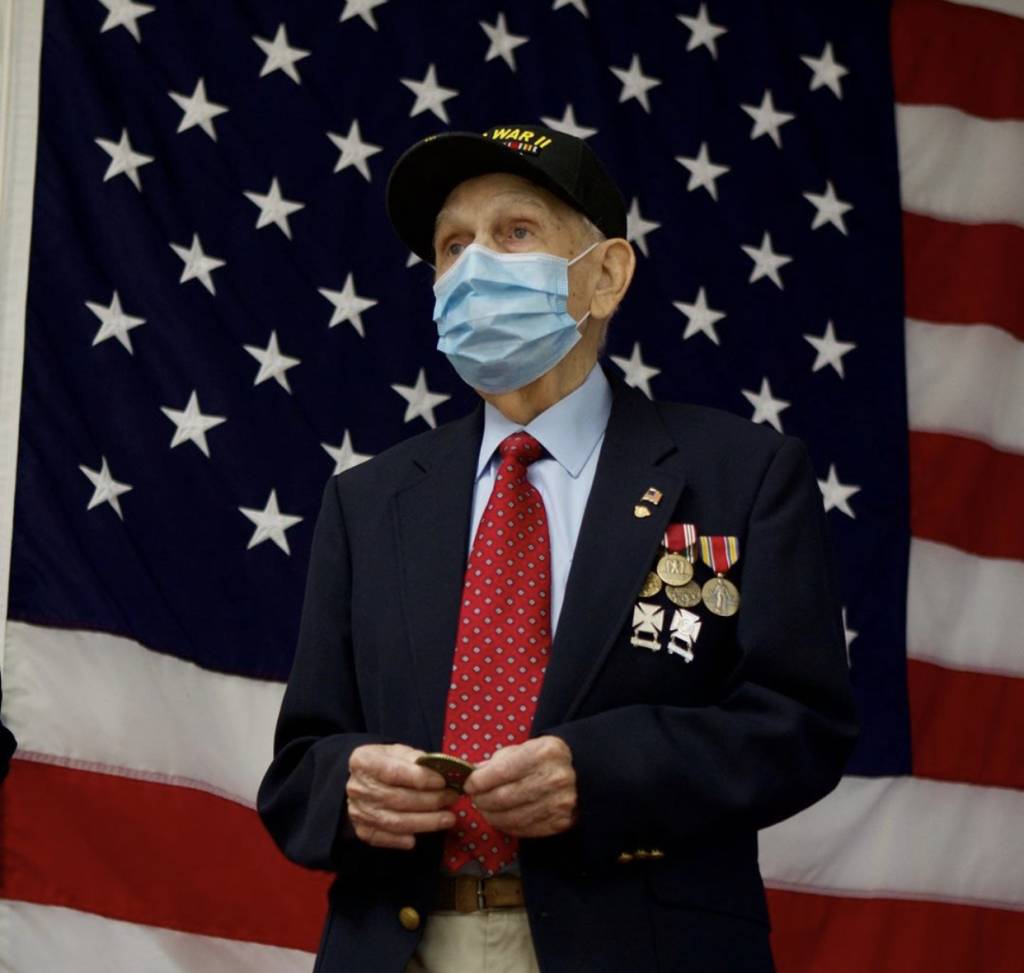 When he returned home from the War, Mr. Hoyt worked at his father's supermarket in Trion. In 1948 Mr. Hoyt took over as manager of the store. He ran the store for the next forty years. The supermarket was named AF Williams and Sons and was built in 1914 by his father.
After working 40 years at the supermarket Mr. Hoyt attempted to retire, but retirement proved to be boring, He said he was tired of mowing the lawn… it was time for him go back to work.
The new Walmart in Summerville had told him they would put him to work even though he was old and they did. On February 12, 1993, at the age of 69, Mr. Hoyt began working full-time at Walmart. Walmart transitioned away from greeters a few years back, and Mr. Hoyt was relocated to the Garden section. While battling his health issues, he still continued to work on the days he was able.
Mr. Hoyt served our community as a member of the original water board for the Chattooga County District, helping all of the County have access to water.
Mr. Hoyt also served on the Trion School Board for two terms as chairman, the Trion City Council for 16 years before being elected Mayor of Trion.
Today, on this beautiful, blue sky February day, as Mr. Hoyt danced into eternity, I like to think Jesus greeted him with a "Hello Buddy, good to see you."
We will miss you Mr. Hoyt, all of Chattooga County will miss you.