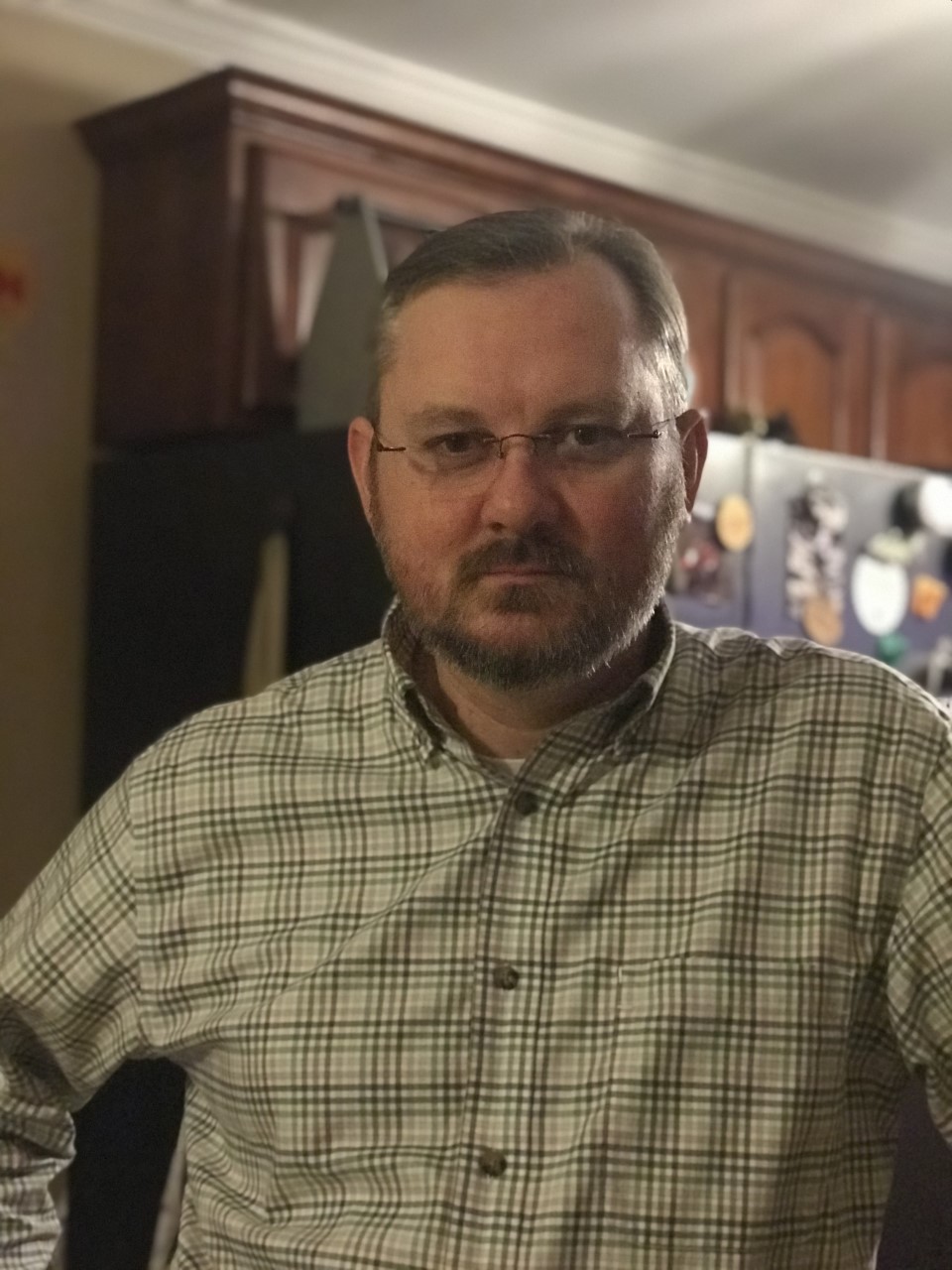 Due to the social distancing guidelines, we have converted our traditional AllOnGeorgia candidate video interviews into short questionnaires. Each candidate in the race was provided an identical questionnaire with the same deadline. (Questionnaires were emailed to the email address listed on the qualifying paperwork) Candidates were told their answers would be blank in the event that they did not respond. Answers were not edited in any way.


The Primary Election was moved to June 9th.
The last day to register to vote in the primary is May 11th.
Early voting begins May 18th.
To sign up to volunteer as a poll worker, click here.
Candidate Questionnaire — Board of Education (Chattooga)
NAME:  B.J. Montgomery
POST:  Chattooga Co. BOE Seat #5
Please provide a brief bio on yourself 
I was raised in Chattooga County, Georgia. I attended Summerville Elementary School
K-2nd grade before moving to Menlo, Georgia where I attended Menlo Elementary School
3rd-8th grade. I then attended Chattooga High School 9th-12th grade. After graduating high school I worked in several different professions. These professions include commercial and residential construction and I spent a total of 15 years employed with the Chattooga County Sheriff's Office where I started out as a jailor and worked my way to the criminal investigation division. During my employment at the Chattooga County Sheriff's Office, I worked a 5 year stint as the School Resource Officer for Chattooga High School, Menlo Elementary and Lyerly Elementary. I am currently employed with Smith Iron Works in Lyerly, Georgia and work in the project management division.
What types of experiences and understanding of the education system do you believe is necessary to competently serve on the Board of Education?
Having spent 5 years as the School Resource Officer, I have been able to work within the school system without being employed by the school system. Through this position I have gained a unique perspective of how the school system operates. I have been involved with most aspects of the education system whether it be a mentor, authority figure, counselor, etc, because as a School Resource Officer you wear many hats. Throughout all of this, relationships with students, parents and the community was a necessity.
What are 3 strengths of which our district can be proud? Why do you see these as
strengths?
Pride. Over the past several years with the continued improvement in the school system at all levels, the community, students, parents and teachers have all become extremely passionate about their schools.
Leadership. Everyone from custodians to principals to county office personnel have worked to instill that students come first and continue to hold themselves as well as other faculty and students accountable for the continued success that we have seen in recent years. Flexibility. Our school system has been able to adjust to the individual needs of students who might otherwise fall through the cracks, especially at the high school level. Teachers, administrators, and guidance counselors, are able to identify those students that are at risk of becoming a dropout and give alternative options to ensure that those students graduate and become productive members of our community.
What are 3 needs that must be priorities for our district to address?
Budget. With the recent events due to COVID-19, I'm afraid we are going to see a shortfall in local and state funding. Community Involvement. Recently there has been a lot of negative community involvement that the board needs to address to try to bridge some of the ways that we are operating now. Better promote. We need to better promote our CTAE and dual enrollment programs that are offered to students.
An individual school board member has no authority; only the board as a whole can make decisions for the district. What skills or traits will allow you to contribute to effective operations of the board as a whole and how do you overcome disagreement?
Entering into a discussion with an open mind and being able to see things from both directions and not letting my personal feelings to a particular matter dictate how I should vote. Board members should be able to take individual opinions and consolidate them into a joint decision that would benefit everyone, not push an individual agenda.
If (re-)elected, what would you hope would be key accomplishments of the board during your years of service?
I would only have one accomplishment and that would be to reestablish the trust in the board of education, and that community voices would be heard and they would not be shut out of decisions that directly affect their children and their families.
Chattooga County is very diverse and continues to become more diverse every year economically, racially, culturally, and in other ways. Is the Board of Education and the school system generally doing enough to adequately represent the needs of the various demographics across Chattooga County?
I believe that the school system as a whole has done an excellent job of being extremely inclusive to all demographics. The board of education empowering the school system having a bottom up approach where everyone is making recommendations for the success of the students.
What should our school district be doing to ensure the safety of students and staff?
Working in law enforcement I know that we have an excellent safety plan for our students and staff. School Resource Officers in every school, limited access from the outside public, camera systems and also patrol officers who are stationed in zones within close proximity of the schools.
How can the Chattooga County Board of Education be more transparent about activities and finances?
I believe that the school system does a good job now as public employees. Information is readily available from the board of education through the open records act. The superintendent goes through every item on the agenda with the board members, and the board meetings are open to the public.
Will any other employment or business venture in which you are vested present a conflict of interest for you as a Chattooga County BOE member? Please explain your answer.

a) In the event of an unforeseen conflict of interest arising in your official duties, how would you handle such a conflict to ensure maintenance of public trust?
With Chattooga County being such a small community, conflicts could possibly arise. In the event that this should occur I would abstain from any vote that could possibly have my involvement, outside of my official duties as a board member.
Chattooga County School District has operated on a 4-day school week schedule. Do you support the 4-day or 5-day school week, please explain.
Chattooga County Schools operated under a 4-day schedule for almost 10 years and it proved to be successful, however the past year we have been back on a 5-day schedule and I would like to see how we look on graduation rates, test scores, absentees (teachers and students) and discipline referrals first because those are what directly relate to the educational experience before we look at cost savings.
The future seems to point to potential cuts from the state funding due to the impact of COVID-19. How will you propose to reduce the budget to fit these funding cuts if they occur?
It's hard to answer that question before we see projected numbers from the county and the state. I understand that there will be shortfalls, but the State of Georgia collects sales tax on internet purchases so it's hard to get a number on exactly what that deficit would be.
What is the role of a Board of Education member?
To listen to the community and what their comments and concerns are. To understand each one's district, their economic and social diversity, the industry whether it be manufacturing, agricultural, construction, etc and be fiscally responsible and provide the best education those monies provide.
What motivates you to want to become a Board of Education member?
1. I have children in this school system.
2. I am a property owner and a taxpayer and I want to see our money as a community get the best return on its investment.
3. I work in this community and I know the parents, the students and the unlimited possibilities with the vast knowledge that everyone in Chattooga County can provide them if we all work together.
What attributes are essential for successful school board members?
Willingness to listen to other opinions and not be steadfast in your own opinions/agenda.
I guess what I'm saying is open mindedness and willingness to work with others.
What do you see as the board's responsibilities and roles?
The board's role is to listen to the Superintendent's recommendation and balance that with the needs of the community. The board's responsibility is to listen to what the community's grievances are and try to balance that with what is going to benefit the students the most.
Do you have sufficient time/energy to devote to being a Chattooga County Board of Education member?
Since becoming involved in the school system in 2010, I have always tried to think of ways to better equip the students of this county with the tools, demeanor and work ethic that was instilled in me at an early age from folks like Ed Thompson, Mr. Lynn Hall, and other folks who I will not name, who has shown me that even after hours, weekends, and holiday breaks that young people still need someone that they can count on to call. This school system is not a loosely connected group of people, but a family, and family always has the time and energy for those who need it.
Describe the role of the Superintendent.
The Superintendent provides recommendations to the board as the daily operations of the schools and makes sure that policies set forth by the board are being adhered to.
With 1 or 2 meetings a month, all school boards are limited in what they can do. How does/should the board decide what is most important?
Board members should have a form of open communication with the community through email and being available to schedule speaking time through the Board of Education at public meetings so that their concerns can be heard.
Is there anything else you would like the public to know about you?
During my time working as a School Resource Officer, it wasn't teachers and administrators holding each other accountable, it was teachers holding teachers accountable and students holding students accountable. That's the only way that we have achieved the success that we have seen in recent years. Our expectations for every student is to succeed. We should ensure that everyone has what they need to succeed, and this can be done if we remove obstacles to ensure that teachers can teach at the highest level and students can learn at the highest level. If anyone has any additional questions or concerns please send me a message on my Facebook page B.J. Montgomery for Chattooga County School Board.
"ONE TRIBE. ONE CHATTOOGA"