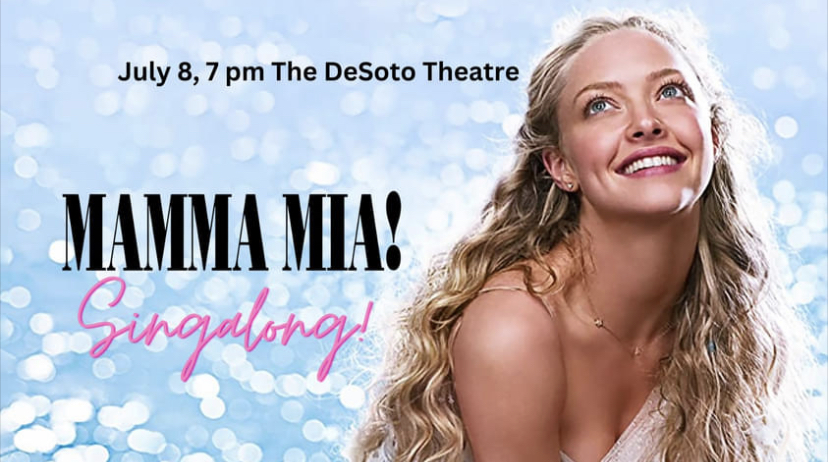 What's the Name of the Game at this chock-full-o-ABBA-songs movie event on July 8 at 7 pm in the historic DeSoto Theatre? It's your chance to become a Dancing Queen (or king) – all while sporting your best 70s-inspired attire. Don't know all the lyrics by heart, Fernando? Our special singalong version shows lyrics onscreen so you can belt it out!

Doors open at 6:00 pm so you can purchase movie treats such as candy, hot buttered popcorn, soda water or beer, and – by special arrangement – Newby Vineyard's famous wine slushies. In terms of Money, Money, Money, cash and credit cards are gladly accepted.
All seats are general admission so arrive early for your preferred location within the theatre. Need more info? Send an SOS to info@riffga.com.
All proceeds from the event benefit local non-profit organizations the Rome International Film Festival and the historic DeSoto Theatre. Does Your Mother Know how much fun you'll have at this event?
DeSoto Theatre
530 Broad St, Rome, GA 30161
July 8, 2023, 7:00 – 11:00 PM EDT