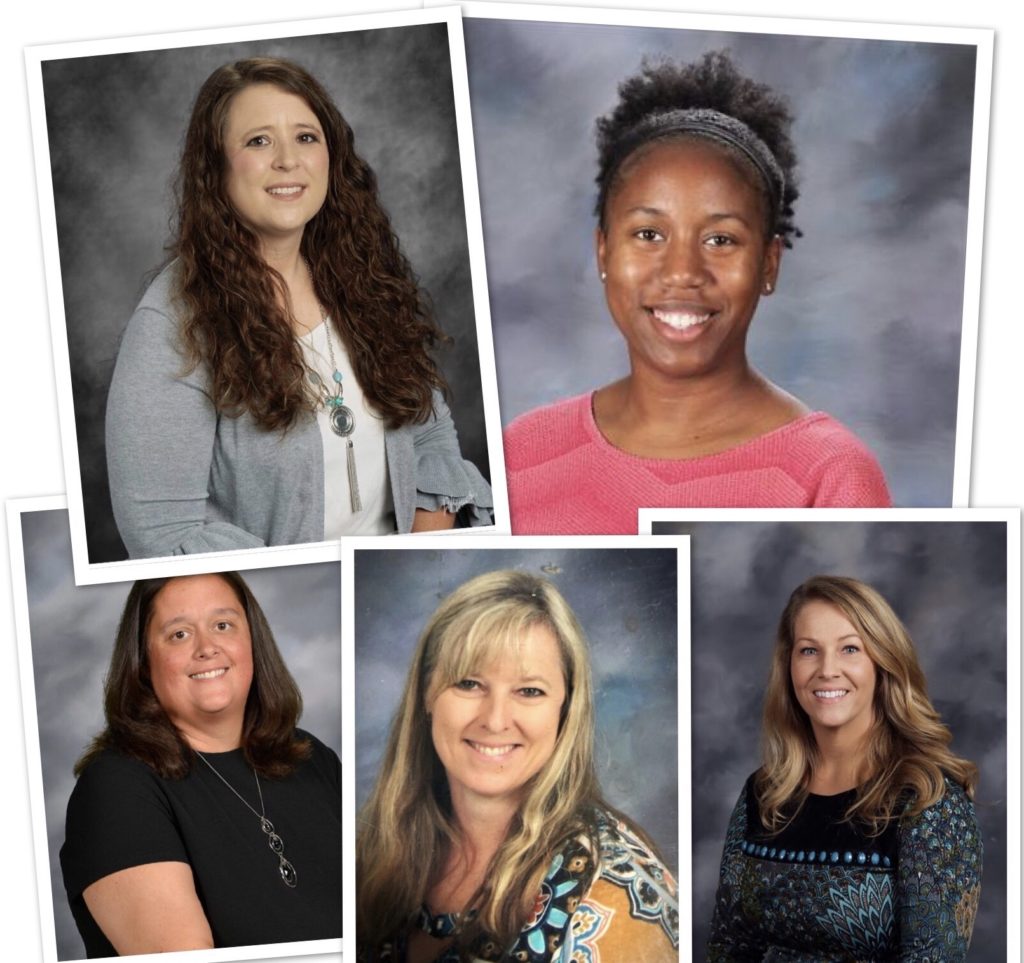 The Chattooga County Board of Education recognized the 2020-2021 Teachers of the Year for the district at the October meeting.
Each year the staff at the each school votes for a colleague they feel has gone above and beyond in the classroom to be honored as Teacher of the Year.
The staff at Chattooga High School selected Mrs. Beth Howard as Teacher of the Year.
The staff at Summerville Middle School selected Mrs. Chasity Brunache as Teacher of the Year.
The staff at Leroy Massey Elementary School selected Ms. Amber Witt as Teacher of the Year.
The staff at Lyerly School selected Mrs. Kari Groce as Teacher of the Year.
The staff at Menlo School selected Mrs. Christy Willis as Teacher of the Year.
Beth Howard
Beth Howard received a Bachelor of Science in Middle Grade Education from Shorter College, a Masters in Education with a focus on Literacy at Lesley University and an Educational Specialist Degree in Curriculum and Instruction from Lincoln Memorial University.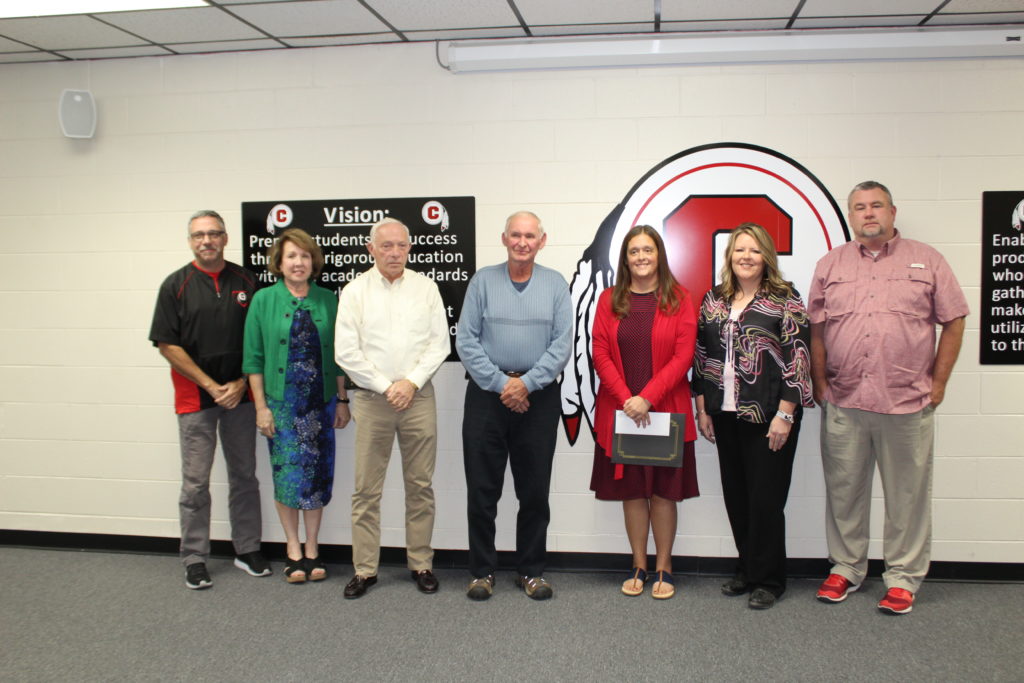 Beth started her teaching career in 2001 at West End Elementary in Rome, Georgia. She worked eight years at West End teaching sixth grade students in an elementary setting. Also, she spent eight years teaching middle school students at Trion Middle School. While teaching middle school she had the opportunity to teach 6th grade Social Studies, 6th grade Reading and 6th and 7th Grade Science. In 2017 Beth began teaching science at the high school level.  She currently teaches Environmental Science and Biology at Chattooga High School. Mrs. Howard is in her 19th year of teaching. 
Beth and her husband, Casey Howard, both grew up in Chattooga County and live in Summerville.  They have two children who are very active in academics and athletics in the Chattooga County School System.  Emma Ann, an upcoming Sophomore at Chattooga High School, plays on the Chattooga High School Softball Team and is a member of FCCLA at Chattooga High School. Their son, Ben, attends Lyerly Elementary as an upcoming third grader. Ben plays basketball, baseball, and is counting down the seconds to when he can become a member of the Chattooga Bass Fishing Team.  
"It is an honor to be selected Chattooga High School Teacher of the Year.  I am blessed to work with the most amazing administrators and teachers who love and support the students at CHS," said Mrs. Howard.
Chasity Brunache
Chasity Brunache attended Chattooga County Schools and graduated from Chattooga High School in 2006. She obtained a Bachelors of music education from Reinhardt University in 2011, and started working in the Chattooga County School System the same year. She earned her Masters of music education from the University of West Georgia in 2017. She works with SMS Band, CHS Marching Band, and LMES Music. She and her husband, Alex, resides in Summerville, Ga with their cat, Muffin.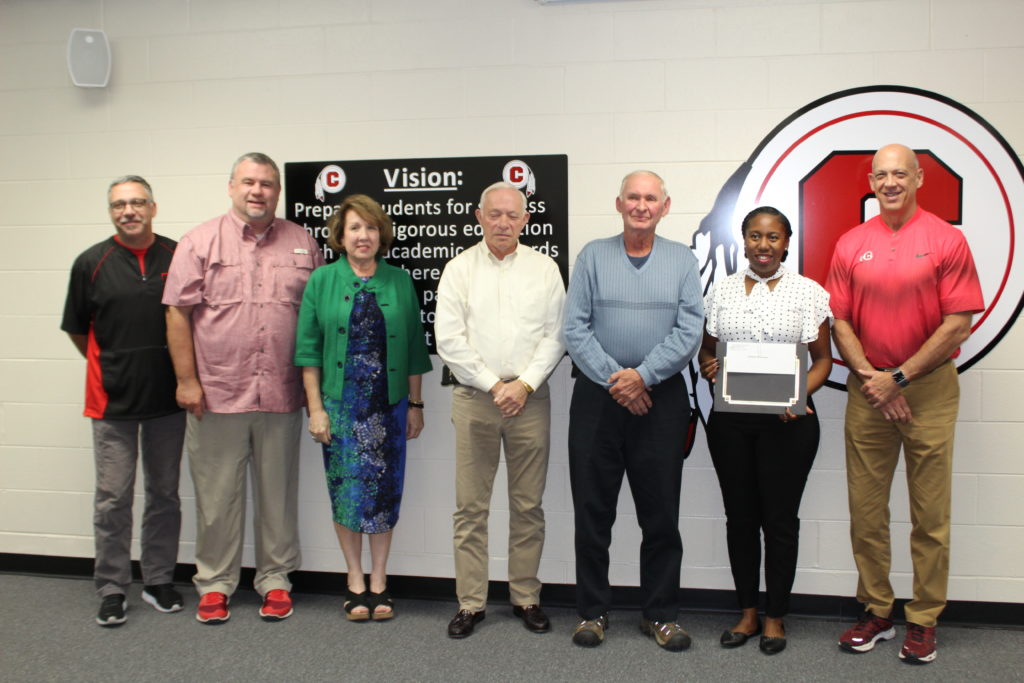 "I love kids and I love music. I also have a desire for quality music education to be shared with younger generations as a means of exposure, appreciation, and relevance. Music teaches so much more than "Mary had a Little Lamb"; students leave music/band with higher self-esteem, feeling more responsible, and excited about school. Because of this, it was a pretty easy decision to obtain a career in music education," said Brunache.
Amber Witt
Amber Witt received Bachelor of Social Work from Jacksonville State University and a Master of Arts in Teaching from Reinhardt University. She is in her sixth year at Leroy Massey Elementary and teaches fourth grade Math.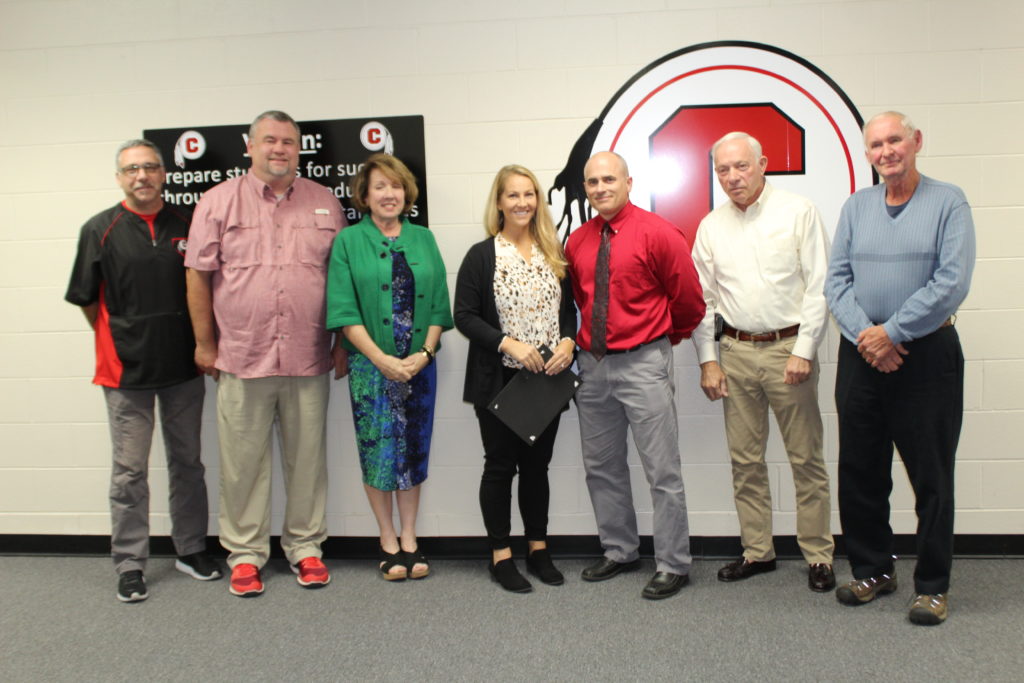 Witt on teaching: "I like the challenge that each new year brings. As well as the excitement that comes from meeting and learning about new students, how they best learn, how I can help them excel, and being able to watch them grow throughout the year."
Kari Groce
Kari Witt Groce received a Bachelor of Science in Education at Shorter University, a Masters in Education at Kennesaw State University, and a Specialist in Curriculum and Instruction at Lincoln Memorial. She is in her 19th year of teaching and she teaches 4th and 5th grade math. Mrs. Groce has also spent time teaching at Pennville Elementary, Calhoun Elementary and Calhoun Middle School. She has been married to her high school sweetheart, Brad, for almost 18 years. The couple are the proud parents of three amazing children who attend Chattooga County Schools; Abby (sophomore), Brady (freshman) and Blaine (4th grade). Mrs. Groce grew up in Chattooga County and graduated from Trion High School.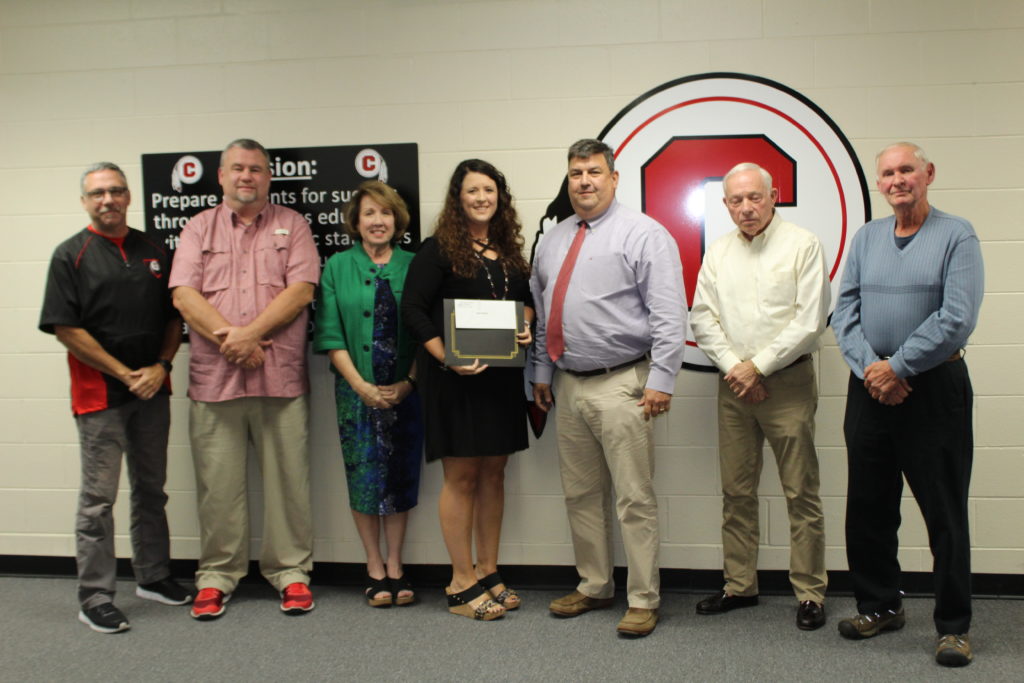 Groce on what led her to teaching: "Teaching is definitely a calling that God placed on my heart as a young, teenage girl. I began attending mission trips to Jamaica and different states in the U.S to help share the gospel through puppetry, dressing as a clown and conducting Vacation Bible Schools. Through these trips as a teenager, I gained a heart for ministering and teaching children. I also gained a heart for the children of Chattooga County by starting Backyard Bible Clubs. Johnny Helms, Lana Moseley and I went to locations all over Chattooga County and did Bible School to give children, who didn't have transportation to church, the opportunity to experience the fun of Vacation Bible School. My faith in Christ and these experiences helped me grow a deep desire to become a teacher. I started helping my "adopted mom", Regina Parker, work in her classroom at Pennville Elementary and also worked as a tutor my Senior year of high school in Mrs. Carole Waters 3rd grade class."
Christy Willis
Mrs. Willis teaches 4th Grade ELA and Social Studies. She received her Bachelors at Covenant College, Masters from Lesley University and her EDS (Specialist) from Lincoln Memorial University. She is married to Kris (Tree) Willis who works at the Summerville Recreation Department. She has three children, William Tripp Marks, Hannah Elizabeth Marks and Riley Kristopher Willis.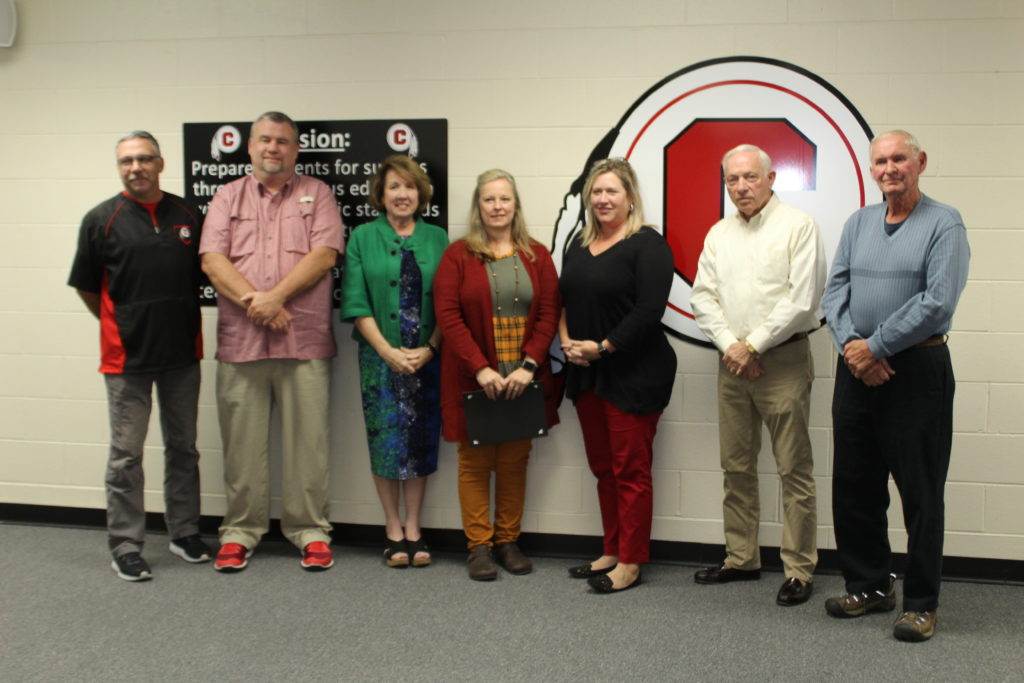 Mrs. Willis began her teaching career at Summerville Elementary School in 1990 when she was hired by Principal, Mike Poole. She took a few years off from teaching to stay home her children and returned to work when they entered 1st grade at Menlo. She has been at Menlo since 2001 and has taught everything from 1st to 5th grade.
Willis on what the greatest reward of teaching is: "The greatest reward is to see a student finally be able to do something that they thought they couldn't do, or for the light bulb to come on and them to understand something clearly for the first time. A great reward is to see  a student years after I taught them and for them to hug me and talk about all the things we did in class, or to have a student beg to come back to my class, or to bring their kid to Menlo and say, "I wanted my kids to come here because you were my teacher and I want them to have you too."