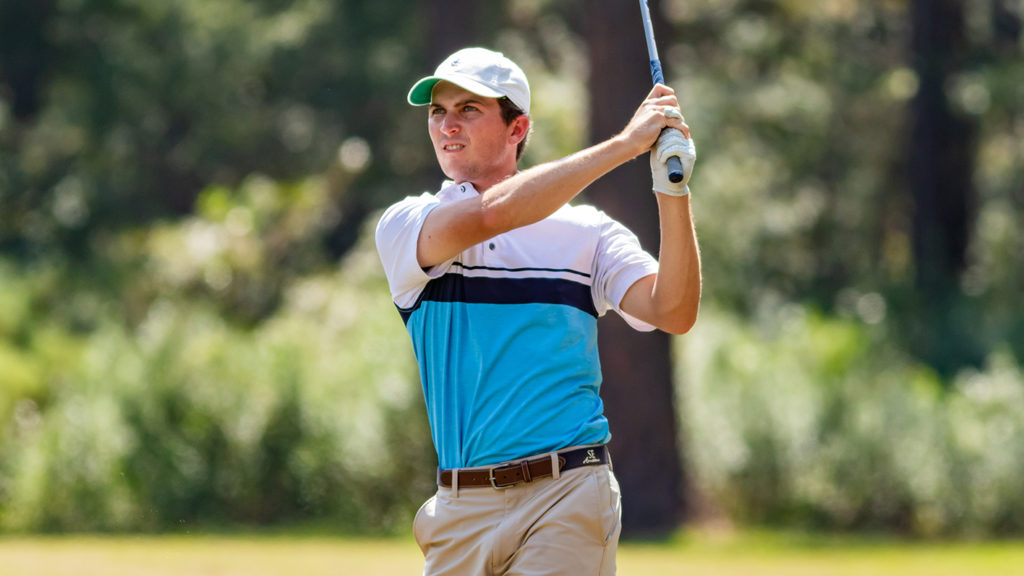 Georgia Southern is looking pretty good on the football field right now.


But, the Eagles are also looking pretty fair on the golf links, too.
On Monday, the GSU men's golf team finished second in the Fighting Irish Classic hosted by Notre Dame a the Warren Golf Course in South Bend, Ind.
The Eagles were led by senior Steven Fisk who recorded his third straight victory in the tournament.
As a team, the Eagles finished 10 strokes back of tournament winner and 17th-ranked Illinois which finished the three-round event at 44-under-par 808. Georgia Southern finished at 34-under 818 and was three shots clear of third-place North Carolina which was receiving votes in the latest national rankings.
The tournament in South Bend also included several other major colleges including Iowa, Wisconsin, Michigan and Michigan State from the Big 10.
Georgia Southern's three-round total of 818 broke the school record of 822 which the Eagles posted just last week at The Hummingbird Intercollegiate. The team's closing round of 275 on Monday marked the fourth time this fall that the Eagles have shot that number or better over an 18-hole round.
The Eagles' team scores in each of their last five rounds all rank in the top-15 all-time in program history including the record low of 266 the team carded in the first round in South Bend.
Fisk finished at 15-under for the tournament with rounds of 64-69-65 on the par-71 course. He won medalist honors by a stroke over North Carolina's Ryan Gerard who finished at 14-under over the three rounds.
Fisk made birdie on the final two holes including a 45-foot putt on 18 which clinched the victory.
"I'm so proud of Steven and the team on what they accomplished this week," said GSU coach Carter Collins. "Thirty-four-under at this course against this tough field was a wonderful performance and one to remember in the record books."
The Eagles will close out their fall schedule at the AutoTrader Collegiate Classic hosted by Georgia State in Duluth next Monday and Tuesday. The event will be played at Berkeley Hills Country Club.
The Eagles are the defending champions at the tournament after winning there last season. Also, Fisk won the individual title by 12 shots after shooting 19-under-par.
Georgia Southern also won the event in 2012.