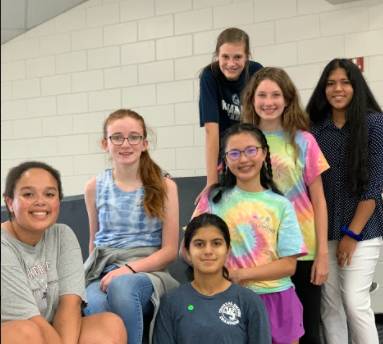 Bulloch County Schools has announced that a team of William James Middle School students won second-place in the Aerospace Engineering Challenge portion of NASA's national Student Astronaut Challenge, and sixth-place in the overall competition. The team was one of only 11 teams nationwide to qualify for the final competition.


The competition had two parts.  First, from September 19-25, five pre-set members of the team had to compete in a qualifying test event that evaluated their individual knowledge of basic NASA history, flight, logistics, and information about the space shuttle, including its engine components, life support, and navigation features. To qualify for the second level of the competition, these students' combined individual scores had to rank in the top-five of all participating teams.
After being selected as a top-five team, the entire nine-member group began preparing for the final level of competition at the John F. Kennedy Space Center, on Merritt Island, in Florida, on February 1-2. Here their events included these challenges: Space Flight Simulation, Landing Simulation, Engineering Challenge, and Design Challenge.
The Engineering Challenge in which the team placed second, consisted of developing a solution to a problem that astronauts face in space. In other words, "Houston, we have a problem."  For this hands-on challenge, the team divided itself into two crews: mission control and Skylab flight. They were required to use teamwork and collaboration to solve a series of challenges and reach a solution. The team had to come up with a solution that fit the design requirements, submit an essay that outlined the solution, and then make a presentation on their design to a committee along with a model of the solution.
The William James team is advised by Amy Smith, an innovative teacher who directs the school's science, technology, engineering, art, and mathematics (STEAM) lab and programs. She began advising and entering teams into the competition in 2017. In 2018, a team from the school achieved first-place in the Student Astronaut Challenge and seventh-place overall.
According to NASA's website and the team's competition information, the Kennedy Space Center has been the gateway to space and the primary launch site for human flight since 1968. The team also enjoyed a guided tour of the complex during their stay.