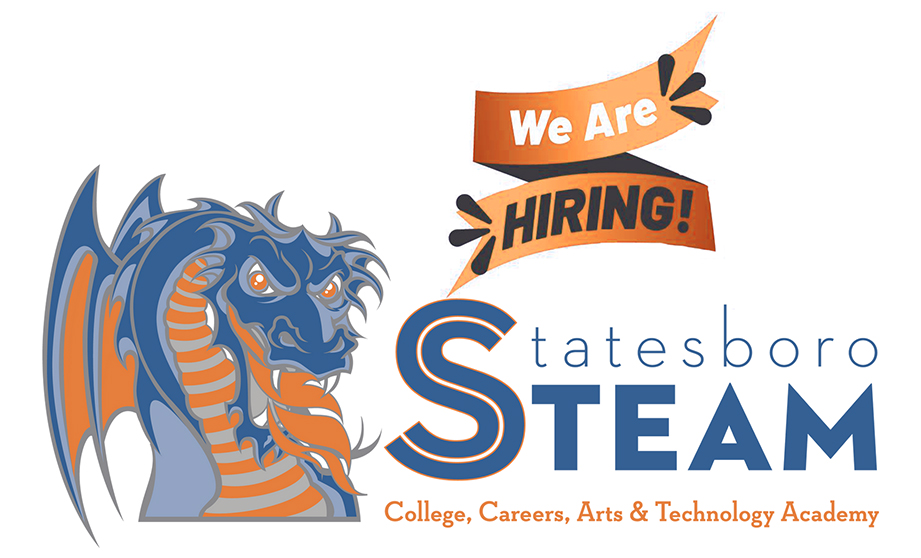 Statesboro STEAM Academy on Northside Drive is hiring for multiple positions.

Some include:
Elementary, Middle, and High School teachers
Custodian
Support Staff
Specialty Teachers
School Health Coordinator
Substitutes
Tutors
For more information and to apply online, visit statesborosteam.org/careers
---
About Statesboro STEAM Academy:
Statesboro STEAM College, Careers, Arts and Technology Academy, or SSCCAT, is a public charter school located in Statesboro and operated by the CCAT Public School District. It was authorized by the Georgia State Board of Education and opened its doors in July 2002.