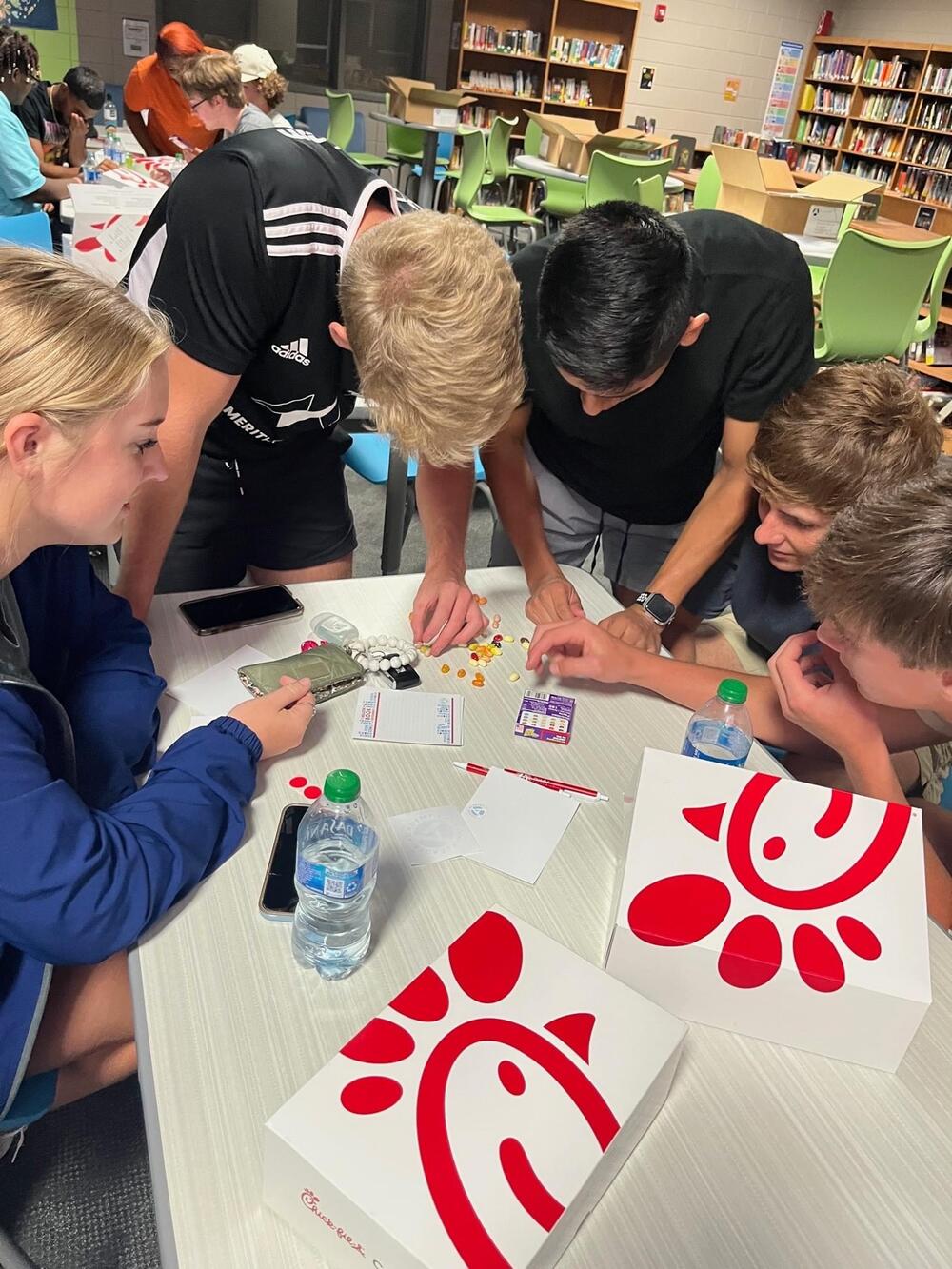 High school students in Portal and Statesboro are learning to serve their communities through a special program from Chick-fil-A.

Portal Middle High and Statesboro High have both established a Chick-fil-A Leader Academy chapter at their schools. The national high school leadership program is sponsored by the restaurant chain's owner operators, and it focuses on re-imagining high school leadership and encouraging students to make an impact through action. David Boykin, the Statesboro Chick-fil-A's owner operator, has invested in the program's success locally by providing seed capital in the form of two micro-grants to cover the cost of the two chapters' initial start-up fees.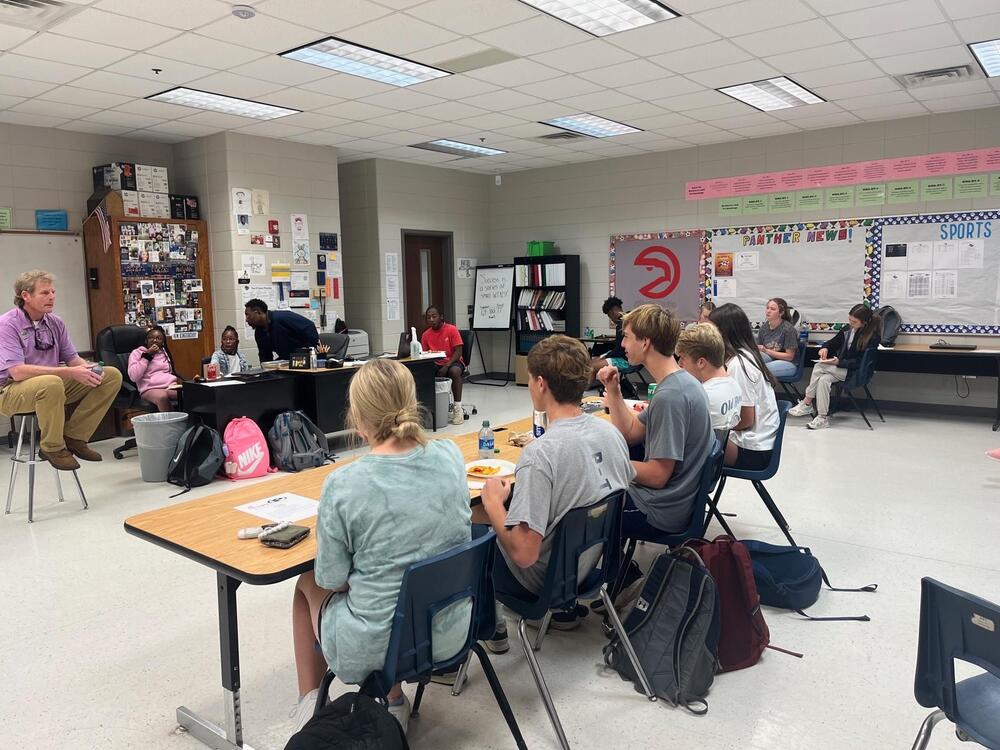 "We are very grateful to David Boykin for providing this opportunity for high school students," said Justin Chester, the assistant principal and athletic director for Portal Middle High, who is using the program as a way to help build leadership skills among a core group of his school's student athletes.
At Statesboro High, the Chick-fil-A Leader Academy is now one of the extra-curricular offerings open to any interested students. Faculty advisors Amanda Wheeler and John Stone have already guided students to complete a "Do Good December" community service project earlier this year, which collected donated items for two teen group homes in Bulloch County.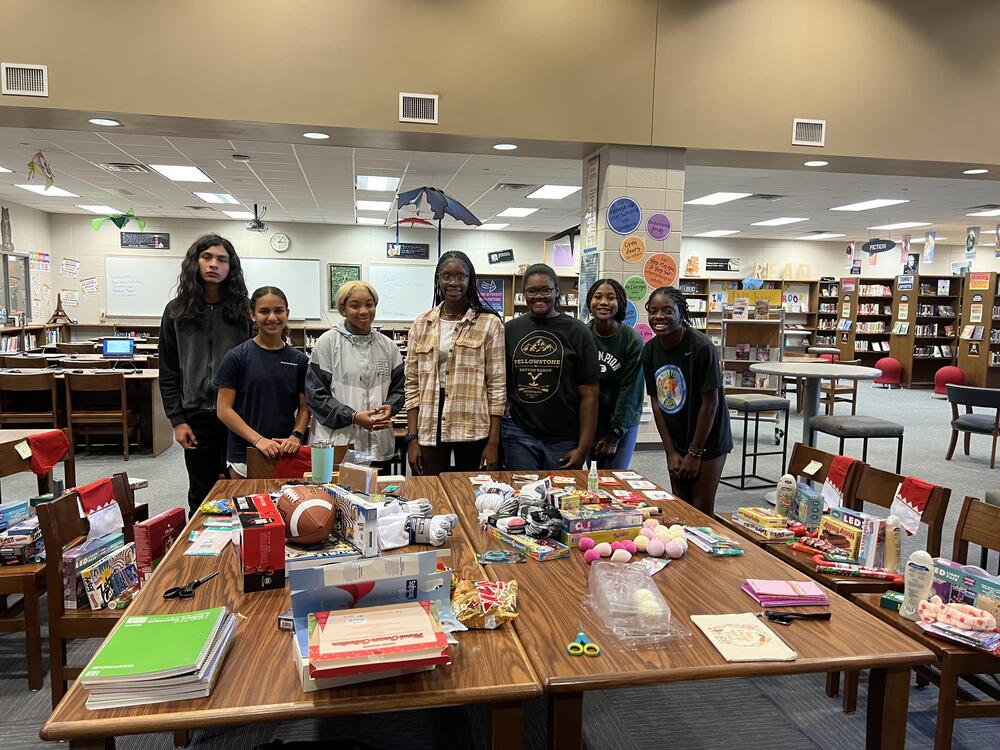 On Saturday, April 27, they are hosting their second community event to raise funds for Marcella's Community SafeHouse, Inc. and Caring & Sharing Home for Boys, two foster homes in Bulloch County.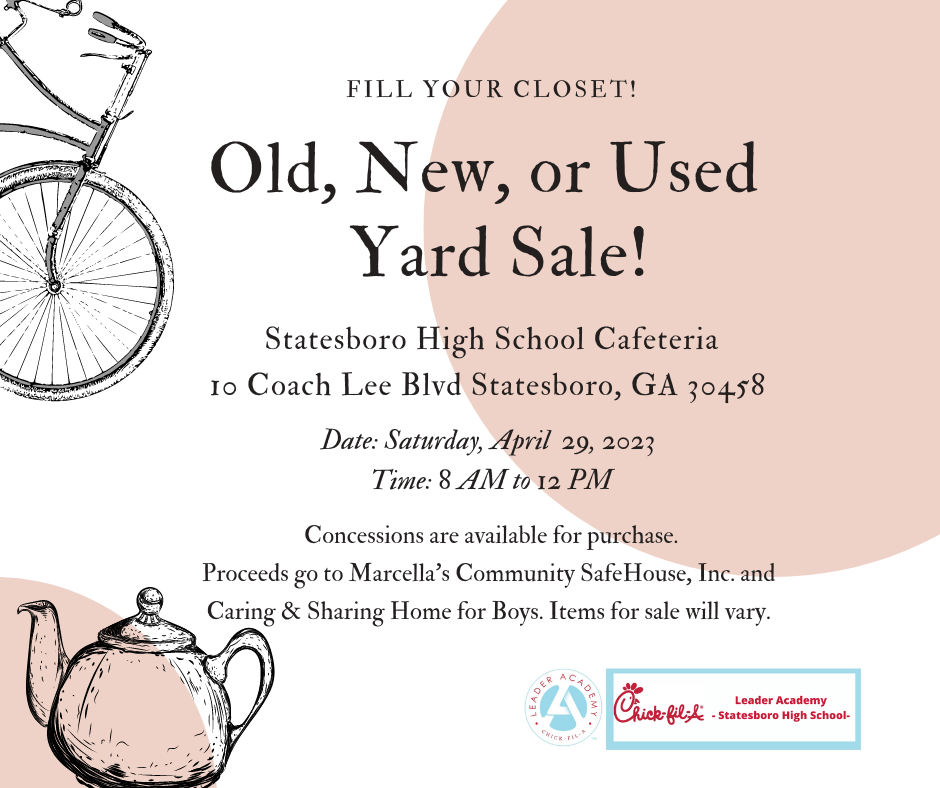 "The students are hosting a yard sale in the Statesboro High cafeteria on Saturday, April 29, from 8 a.m. to 12 noon," said Wheeler. "The public is invited to rent a 12-foot table for $25 and keep the proceeds from their own sales. The table rentals, concessions, and any donated funds will be given to the two foster homes. The public is invited to either rent a table to sell their personal items or come and browse the variety of items for sale."
To rent a table, register online, visit the Statesboro High School Facebook page or email John Stone.
At Portal, their initial cohort of students are athletes who have been identified as leaders by the coaches of their respective sports. In addition to Assistant Principal Chester, Huey Williams, who is a teacher and coach, both serve as the school's facilitators for the program.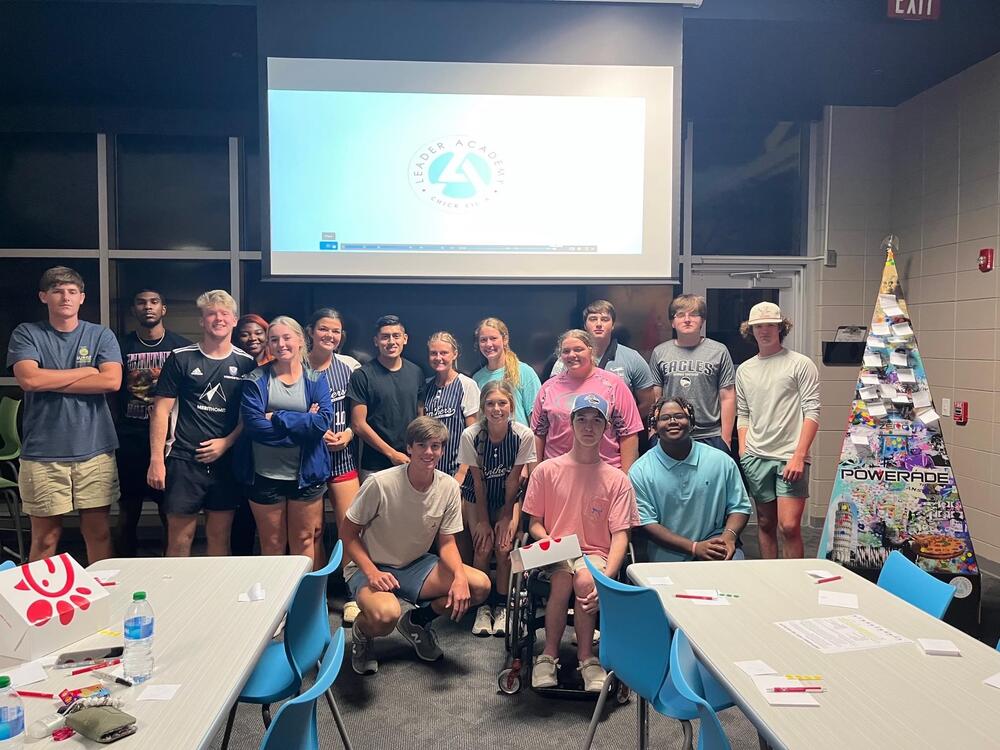 "Our group has packed and delivered books to Portal Elementary School, volunteered to monitor festival events hosted by the City of Portal, and completed leader modules as part of the program," said Chester. "The group was also fortunate to have Mr. Boykin come to speak about the growth of Chick-fil-A in Statesboro and servanthood leadership."
This spring Portal's leaders will help Portal Elementary School with its Field Day event.
"Our Academy leaders will help facilitate Portal Elementary School's Field Day activities, and some of the leaders will also be teaching character education lessons in some elementary school classes," Chester said.  "The character lessons they will be teaching also coincide with our positive behavior and intervention system (PBIS) initiatives this year at Portal Middle High.  The initiative is called the P-Town Process, which promotes Panthers to be Respectful, Responsible, and Resilient in everything they do."
In addition to focusing on at least two community service projects each year, the Chick-fil-A Leader Academy is designed for students to have monthly meetings and leadership learning labs. It is a one-year program, so a new group of students participate each year.  For more information about the Chick-fil-A Leader Academy program, visit its website.
---
Bulloch Co Schools