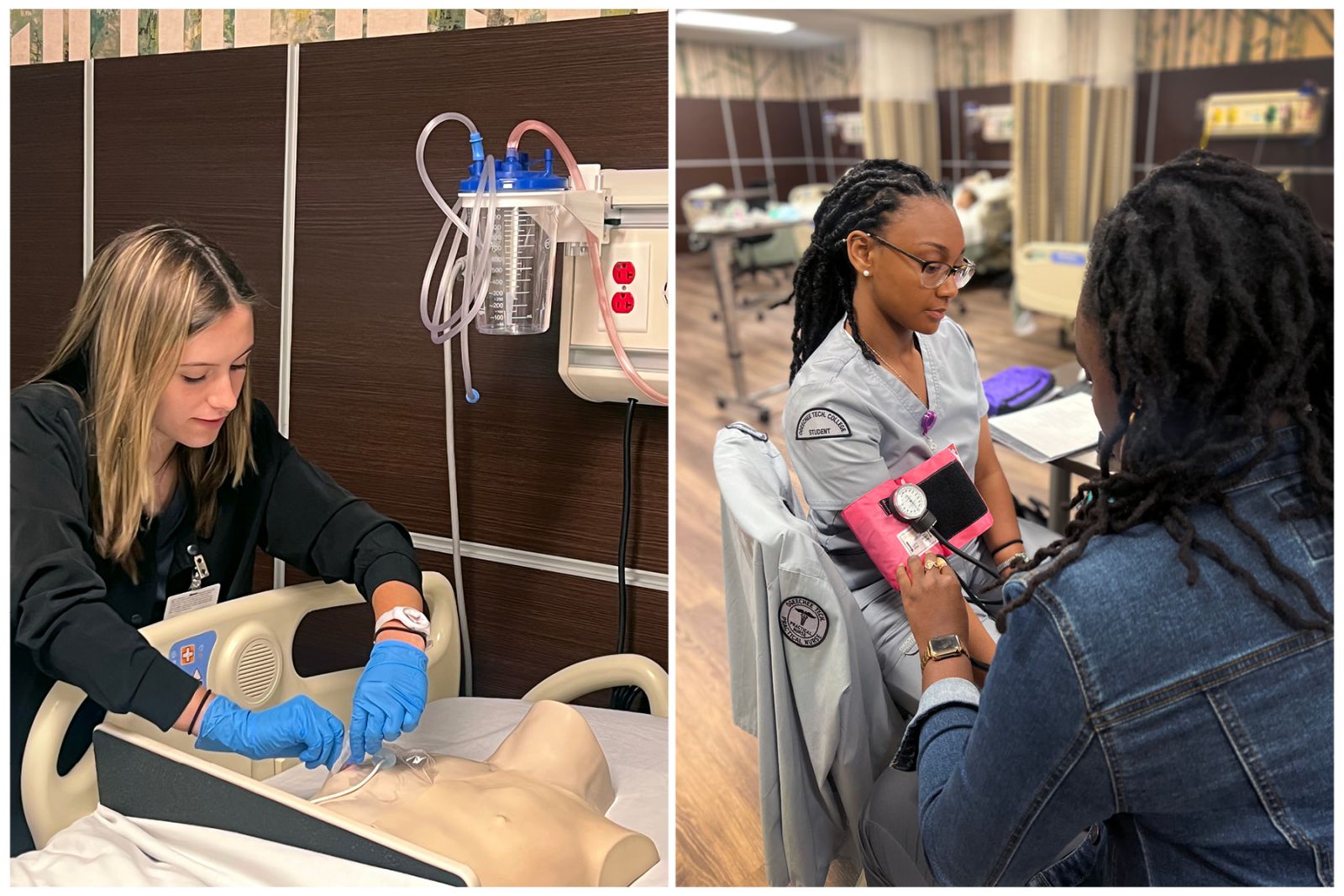 The George W. Strickland Jr. Foundation and its Board of Directors have signed an agreement with the Ogeechee Technical College Foundation to fund an endowment worth $1.5 million.


The endowment, the largest in the College's history, will be used to establish an Associate of Science in Nursing (ASN) degree. The new degree pathway is scheduled to accept its first cohort in January of 2024.
"We are incredibly grateful to the Strickland Foundation for once again helping us meet the needs of our community," said OTC President, Lori Durden. "Our healthcare systems are seeing a major shortage of qualified nurses and having the ability to educate and graduate both skilled LPN's and RN's is going to have a significant positive impact on the workforce in our region."
The self-perpetuating endowment was established to provide $150,000 a year for 10 years to support staffing needs to launch the ASN degree. In addition to this gift, the Strickland Foundation has supported capital projects like the Jack and Muriel Strickland building in Hagan, Georgia as well as contributions to help retain OTC students through the Strickland Guarantee fund.
George W. Strickland, or "Mr. Jack" as his employees knew him, founded Evans Concrete in 1948, and before his death in 2010, its footprint reached and employed residents from approximately 16 counties in southeast Georgia.
"Mr. Jack was very specific regarding his vision and purpose for the foundation. He supported education and his community, and he loved his employees," said Sharon Deloach, George W. Strickland, Jr. Foundation board member. "As board members, our only mission is to carry out Mr. Jack's wishes – To inspire hope, strengthen community through education and contribute to the betterment of mankind."
To that end, the new ASN degree will initially accept 24 students in its first spring cohort in hopes to begin closing the nursing gap shortage in the region. Nurses make up the largest segment of the health profession and the competitive program will allow students to earn their RN credentials and to enter the workforce with the ability to administer medication, treatments, and offer educational advice to patients.
"The ASN degree is going to have such a positive impact on not only East Georgia Regional Medical Center (EGRMC), but our entire region.  We absolutely love hiring LPN graduates from OTC's nationally ranked program as well as other Allied Health Professionals," said Stephen Pennington, CEO of EGRMC. "The OTC grads are well trained and have positive, can-do attitudes.  Now, the LPNs can advance their professional and personal lives right here at OTC in Statesboro. The new program will impact our Healthcare Community for years to come."
Bill Lee, CEO of Evans Memorial Hospital weighed in on the announcement as well, "As one of Georgia's 66 rural hospitals, Evans Memorial is thrilled to partner with OTC on this outstanding program to enhance the professional practice of nursing. We continue to experience shortfalls with nursing recruitment and this program will work to ensure a continued pipeline for those interested in a career that involves caring for our community."
Michelle Davis, VP for College Advancement at OTC, stated, "OTC is poised and ready to provide hospital simulations and hands-on training for students enrolled in the program. Partnering with the Strickland Foundation to provide staff that can help us train future RN's is a critical piece in making this all come together."
---
OTC