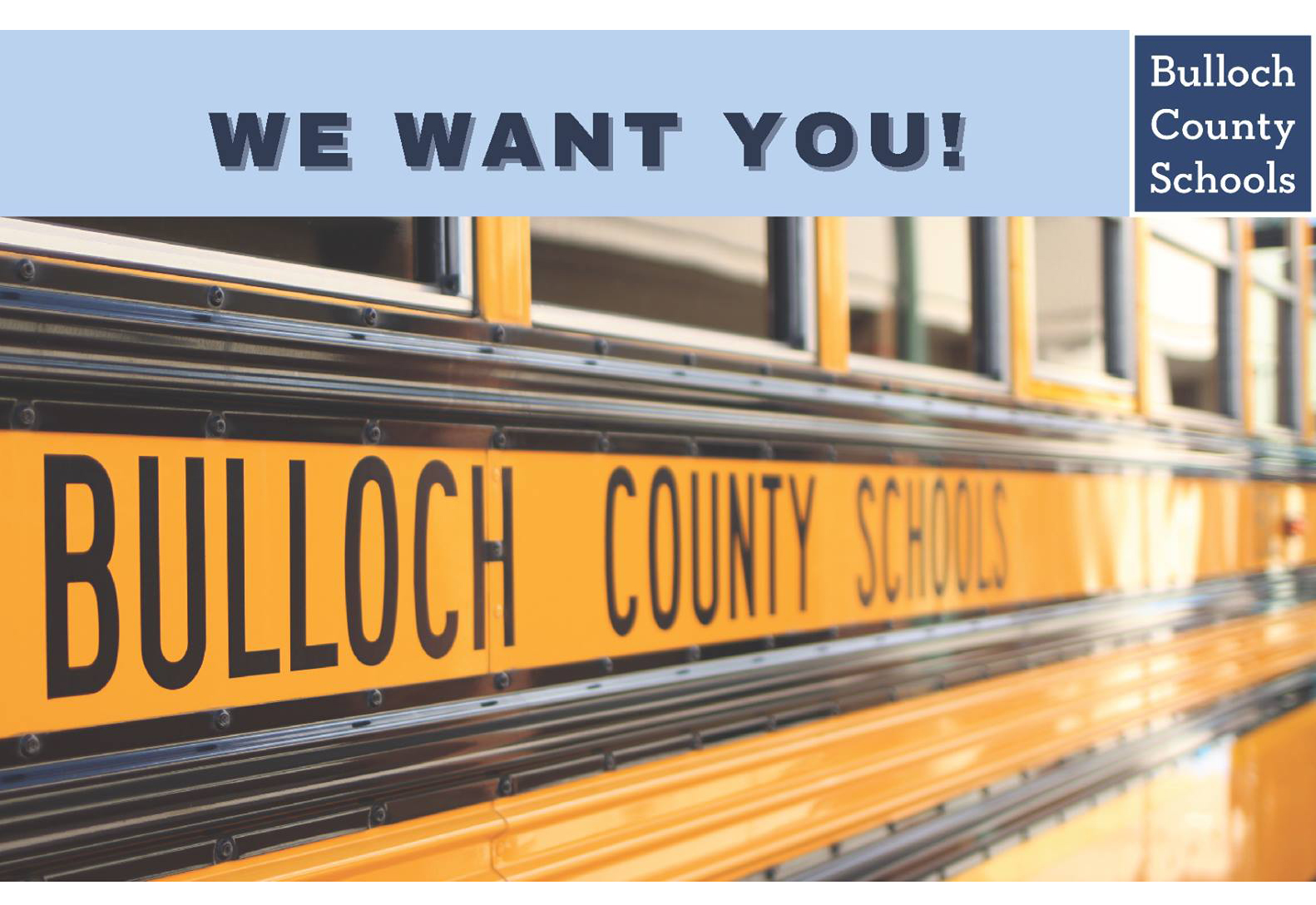 Bulloch County Schools' Transportation Department is hiring school bus drivers, bus monitors, and bus mechanics.

The transportation department will host its Bus Driver Training Course for interested applicants who have successfully obtained a commercial driver's license with school bus and passenger endorsements. The 20-hour course will be March 15-18, 8:45 a.m. – 1:15 p.m., at the school district's Transportation & Technology Annex, 219 Simons Road in Statesboro.
Apply for bus driver jobs online HERE or contact 912.212.8640 about these and other upcoming classes.
More information about the school district's bus driver hiring and training process can be found on the below flyers.
Bulloch County Schools says if you do not already have a CDL, you may go ahead and apply. Someone will guide you through the CDL Study Prep Test and prepare you to take the state test.
Jobs are also posted for bus monitors and bus mechanics at www.bullochschools.org/busjobs.