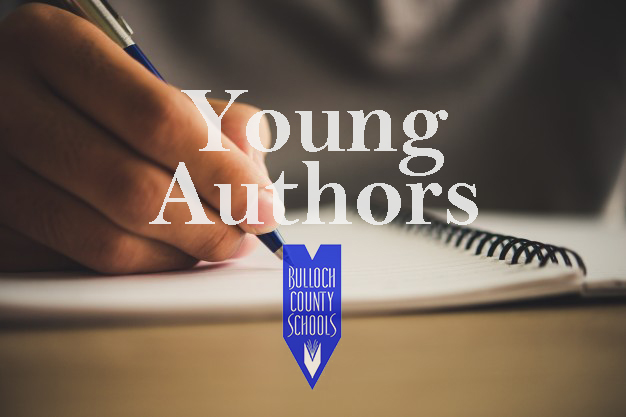 Twelve student authors have been chosen as Bulloch County Schools' grade-level Young Georgia Authors winners and will now advance to region competition.

One student author from each grade (K-12) wrote and submitted original works ranging from poetry, short stories, essays, and more. There were 65 entries this year from across each of the 15 schools in Bulloch County.
From Bulloch Co Schools : School district educators judged the local level competition. Students are not given a writing prompt, so judges evaluate entries based on expression of ideas, language use, perspective and voice.
An appointed committee of English language arts professionals brought together by the First District Regional Education Service Agency (RESA) will judge each of its 17 member school districts' system winners to select region winners for each grade level that will then advance to state.
According to the Young Georgia Authors' website, the purpose of the competition is to "encourage students to develop enthusiasm for and expertise in their writing, to provide a context to celebrate their writing successes, and to recognize student achievement in arts and academics."
The competition is sponsored by the Georgia Language Arts Supervisors Organization (GLAS) and the Georgia RESA Network with support from the Georgia Department of Education. The competition has encouraged writing skills and provided an outlet for young authors for more than 20 years.
Bulloch County Schools' grade-level winners for 2021, who have now advanced to region competition:
| Grade | School | Student Name | Title of Work |
| --- | --- | --- | --- |
| K | Mill Creek Elementary | Iniya Kumar | Becoming Friends |
| 1 | Stilson Elementary | Kenadie Knight | Gymnastics |
| 2 | Stilson Elementary | Kinleigh McBrayer | Watching a Movie with a Snowman |
| 3 | Sallie Zetterower Elementary | Malayha Everett | The Scary Friendly Monster |
| 4 | Portal Elementary | Zoey Lanier | Ruby Butcher and the P Girl |
| 5 | Sallie Zetterower Elementary | Nandubo Ndaluka | Minecraft Dome Prison |
| 6 | William James Middle | Rylee Mackiewicz | Scars |
| 7 | Langston Chapel Middle | Laila Baldwin | Black Girl Chronicles: A Day in the Life of a Black Girl |
| 8 | Southeast Bulloch Middle | Isabelle Ackerly | Level Up |
| 9 | Statesboro High | Alyssa Dennis | Never Again |
| 10 | Statesboro High | Trinity Roberson | This Thing Called Life |
| 11 | Statesboro High | Evy Shen | In Which We Discover Light |
| 12 | Southeast Bulloch High | Terriy'anna Williams | What a Life |
SOURCE: Bulloch County Schools