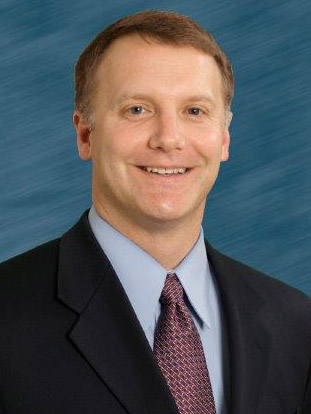 Stephen Pennington has been appointed East Georgia Regional Medical Center (EGRMC) chief executive officer, effective July 9.

"For over 80 years, East Georgia Regional Medical Center has strived to meet the needs of this community and continues to do so today with a full complement of services not usually found in a hospital of its size," said Pennington. "We are able to continue to meet this need because of the tremendous support from the community, and through the commitment and dedication of our entire physician and caregiver team. I very much look forward to supporting the entire team to enhance the level of service and access to healthcare resources across southeast Georgia."
Most recently, Pennington served as a Vice President of Operations for CHSPSC, LLC, providing management guidance to 15 CHS affiliated acute-care hospitals in six states. He has been a CEO or Vice President in the healthcare industry for more than 20 years. While serving as CEO at hospitals throughout the southeast, Pennington successfully coordinated quality and clinical resources to achieve multiple clinical accreditations; helped grow local access to services including cardiovascular, neuroscience, oncology and orthopedics; and supported the development and implementation of the organizations' strategic plans.
"Stephen's substantial experience and demonstrated leadership in healthcare are among the many reasons he is the right person to lead our hospital," said Kenny Stone, chairman of the board of trustees, East Georgia Regional Medical Center. "He is committed to the delivery of safe, quality healthcare to the people of this community and will work with our East Georgia Regional team to further expand the services available at our hospital."
"Stephen Pennington is one of the best health care executives I have had the pleasure to work with, and as the new CEO of East Georgia Regional, he will lead this hospital to greater heights," said Keith Granger, CHSPSC, LLC Regional President. "In addition to his remarkable leadership skills, Stephen demonstrates an admirable commitment and passion in realizing EGRMC's founding mission. His tenure will be marked by even greater things for this organization and our community."
Pennington holds a master's degree in hospital administration from the University of Alabama, a bachelor's degree in industrial technology from the University of Tennessee, and is a recent graduate of the Nashville Healthcare Fellows Class of 2019. Pennington will be relocating to Statesboro with his family and looks forward to becoming involved in the community.